Mitch Hedberg for sainthood.
Wyatt Cenac, Mike Birbiglia, Jessi Klein and some of the best stand-up comedians working today recalled the best joke they've ever heard in the piece. Some are very punny, others a tad raunchy, but all of them are funny in their own way.
Here are a few of the best.
"Lavell Crawford. Very, very fat man. Very funny. He had a joke: The other day I got out of the car and this little boy was walking by. He just stopped and he stared at me and he was like, 'Whoa.' Then I was like, 'Boy, whatchu lookin' at?' Little boy was like, 'I can't even fit all of you in my eyes.'" - Damon Wayans Jr.
"It's from Anthony Jeselnik: When I finished high school, I wanted to take my graduation money and buy myself a motorcycle, but my mom said no. See, she had a brother who died in a horrible motorcycle accident when he was 18. And I could just have his motorcycle." - Riki Lindhome
"By Mitch Hedberg: I'm sick of following my dreams -- I'm just going to ask them where they are going and hook up with them later." - Natasha Leggero
Photograph by Matthew Salacuse, Courtesy of Esquire
Before You Go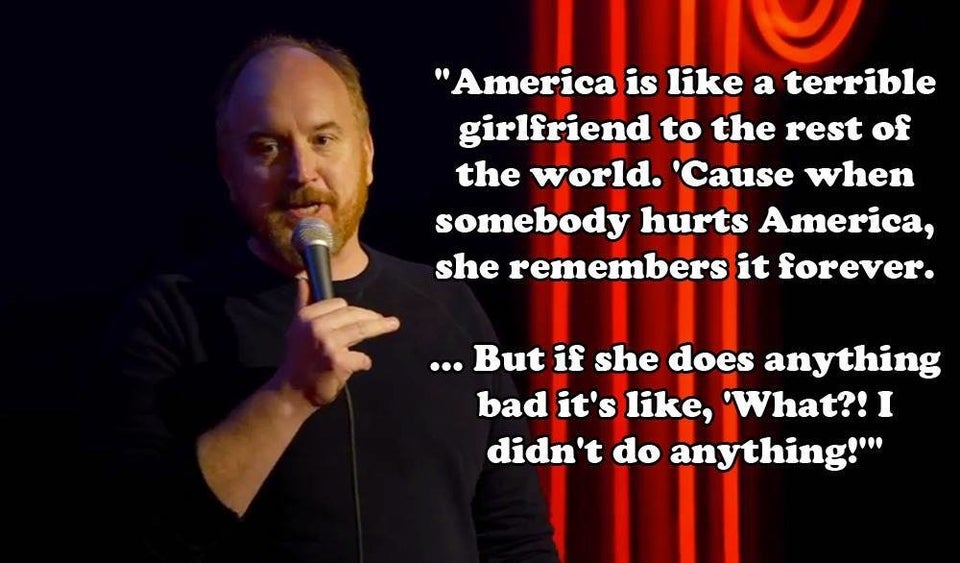 Joke of the Day
Popular in the Community