"... the Shooter will discover soon enough that when he leaves after sixteen years in the Navy, his body filled with scar tissue, arthritis, tendonitis, eye damage, and blown disks, here is what he gets from his employer and a grateful nation:

Nothing. No pension, no health care, and no protection for himself or his family."
Independent U.S. military news source Stars and Stripes challenged that claim Monday evening, charging that Bronstein's reporting on the SEAL's health care situation is wrong.
Bronstein, former editor of the San Francisco Chronicle and ex-husband of actress Sharon Stone, defended his piece to Stars and Stripes via phone, saying the Navy SEAL was never told about the Veterans Affairs option. Earlier in the day, Bronstein appeared on NBC's "Today" show, referencing the SEAL's loss of military health care coverage.
"In this guy's case, his health care that he got, called Tricare from the military, ended the night he left," Bronstein said. "He gets no pension, none, zero."
"So the guy in the Navy choir gets the exact same pension [as] the guy we're asking to be the new face of warfare around the world," host Matt Lauer remarked.
"Yes, exactly," Bronstein replied.
UPDATE (2/12/13, 9:55 a.m.): Esquire's editors responded to Stars and Stripes' report Tuesday morning, charging that the military news source's headline -- "Esquire article wrongly claims SEAL who killed bin Laden is denied healthcare" -- was inaccurate.
"...for nowhere in Bronstein's piece does he write that the Shooter was "denied" healthcare. Rather, what Bronstein's piece properly establishes is that once the Shooter and his colleagues separate from the service, they must go into the private market to buy insurance to match the coverage for themselves and their families that they had when they worked for the government, and that this transition is an abrupt one."
Bronstein's Esquire story noted that the Navy SEAL's post-service situation was to purchase private health insurance. The cost listed in the piece was $486 per month, with the SEAL facing out-of-pocket charges for any additional treatment.
Read Esquire's full response here.

Before You Go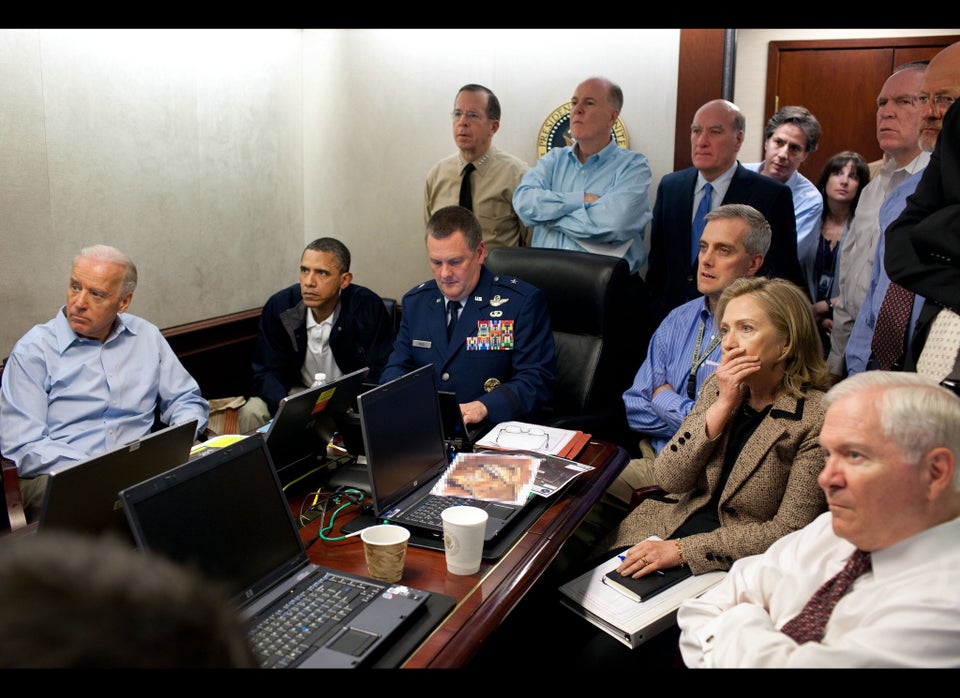 Most Iconic Photos Of Obama's First Term
Popular in the Community