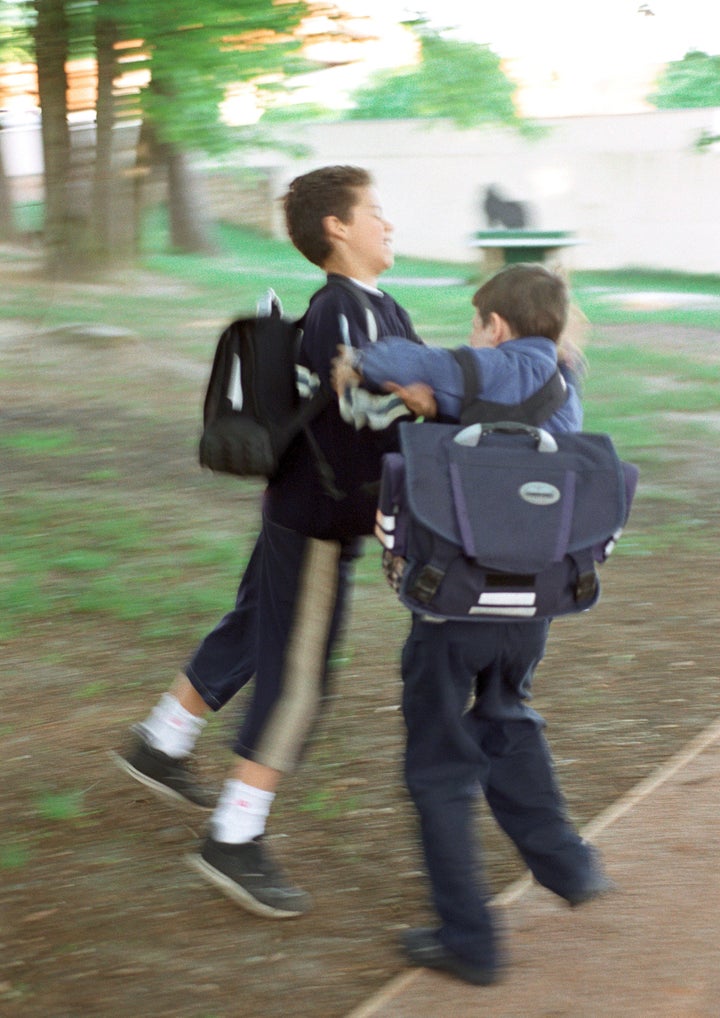 Essance McDougald, a student at Lithonia High School in Lithonia, Ga., claims she was suspended for not reporting to school officials that she was being bullied, CBS Atlanta reports.
McDougald alleges two female students sent her threatening letters and locked her in a school bathroom.
"Evidently they are saying that everybody is bullying everybody," Cornelius McDougald, the girl's grandmother told the station.
Despite claims from the school that future sit-downs will take place to try to resolve the issues between the girls, McDougald's grandmother told WSBTV that since her granddaughter is too afraid to return to school, she is considering homeschooling the teen.
CBS Atlanta made attempts to contact the Dekalb County School Board, but did not receive an immediate response.
Persyn found the knife in the pocket of his backpack, which had been purchased by his aunt at a yardsale, the Atlanta Journal-Constitution reports. Neither the student nor the aunt checked the contents of the bag before taking it to school.
The boy's father, Bill Persyn, told WXIA TV the punishment was excessive.
"There was never a safety issue," Persyn told WXIA. "No harm was done. It was a genuine honest mistake, yet he got pulled out of class for four days. I can see a one-hour detention if they had to do something, but this is nonsensical."
In a statement to theAJC, the district spokesperson said that if they did not have these strict rules, other students may claim they weren't aware they had a weapon in their possession.