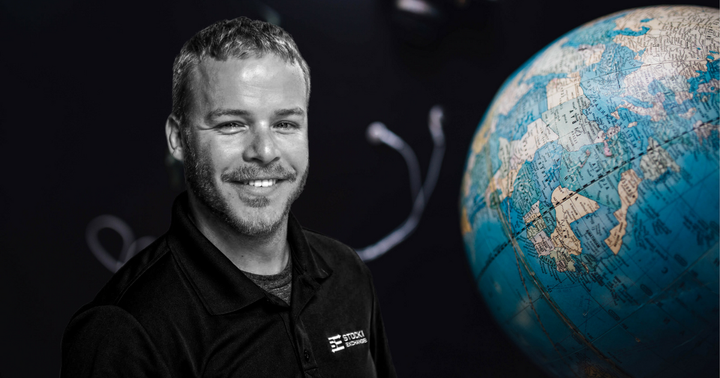 Throughout my career, I've been lucky enough to travel to, and work, in over 30 countries. Outside of solidifying my passion for the hospitality industry, my time abroad helped me accumulate a solid list of travel rules I follow to this day. I want to share those with you as well as a few random travel tips that have made my trips much less stressful over the years.
Toiletries and a Full Change of Clothes
You never know what will happen these days. Storms nowhere near your departure location or arrival destination can easily cause flight delays and missed layovers. Keeping your toiletries with you as well as a change of clothing meant for your arrival destination can make a huge difference in how comfortable you are. You'll appreciate this even more if you find out your checked bag has been misplaced.
A working smartphone can make all the difference in your stress level. Make sure you've got a fully-charged battery backup, particularly if you're traveling abroad. If you don't have an international data plan, you can probably find WiFi…but it will be useless to you with a dead phone.
Phone Numbers & Reservation Information
It goes without saying that having important phone numbers and reservation information on hand is key when traveling. However, too many people rely solely on their phone to store that information. Print a backup of pertinent travel information the old fashioned way in case your phone is lost or stolen. If you forgot that battery backup I mentioned, you won't regret it.
Up-to-Date Identification
Clearly, you're not getting on a plane without proper identification these days. However, travel restrictions to certain countries require that you have at least 6 months of validity remaining on your passport in order to enter the country. Many countries with reciprocal visas won't honor them if the expiration date is looming. This definitely isn't something you want to find out the hard way. Here is a list of countries that have this travel requirement.
You never know what might pop up as your traveling. Lost luggage and theft can create huge issues, particularly if you're traveling abroad. Keep a bit of emergency cash (I suggest $100-$250 USD, depending on your planned length of stay) on you at all times. Having the local currency of your arrival destination is preferred, but I've found I was able to negotiate most sticky situations with the U.S. dollar. You might end up overpaying for something because you're in a pinch, but it's better than having to find an ATM or trying to cash a traveler's check. If you give your bank enough notice prior to traveling, they'll gladly do an exchange for you in your preferred foreign currency at a fairly low rate.
If you're vacationing, avoid overpacking. You'll likely pick up a few souvenirs or gifts along the way, so make sure to leave extra space in your luggage for return items. One trick is to wear your heavy clothing while flying to save weight and space in your bags. No one wants to get hit with avoidable overweight luggage fees. When traveling domestically in the U.S., Delta will nip you an additional $100 USD each way for every piece of luggage that exceeds their standard weight of 50 lbs (23kg), up to 70 lbs (32kg). Exceed 70 lbs (32kg), up to 100lbs (45.36kg), and you're looking at an additional $200 USD each way. These fees can really add up. Don't be the person at the check-in counter who is digging through their luggage to lose a few pounds.
Finding a cab to and from your hotel at an airport can easily be one of the most chaotic parts of traveling, particularly if you don't speak the language. Paying for private transfers, which can normally be arranged by your hotel in advance, can help you avoid panhandling drivers and a ton of stress. If you insist on taking a cab, make sure you use the taxi stand to avoid drivers looking to take advantage of unsuspecting tourists. The private transfer may be more expensive than other means of transportation, but it's better to start your trip
Make sure you leave a copy of your itinerary with family and/or close friends. If you're going to be partaking in a "workcation" (a working vacation) you should probably leave the necessary details with your boss and/or coworkers as well. You never know when someone might need to get in touch with you.
Tipping Customs/ Etiquette
Spend a few minutes before your trip to research the cultural norms wherever you're traveling. Understanding expectations around dining etiquette and tipping can go a long way in helping you feel more at ease. When staying at a hotel, especially if you're staying for multiple nights, don't forget to tip your housekeeper. Leave a $20 on the first night and you'll likely have great service the rest of your trip. When dining out, make sure you're aware of tipping standards and follow suit.
Splurge on Airport Lounges
I say splurge, but airport lounges actually aren't as expensive as many people believe them to be. Although most lounges charge $29-$59 for daily access, you'll more than recoup the cost if you take advantage of the amenities offered. Many lounges provide snacks and/ or full meals as well as alcoholic beverages – items you would pay a premium for in the terminal. Additionally, lounges provide a quiet and relaxing atmosphere, comfortable seating, WiFi-access, and business centers with printers amongst other things. Some even have shower facilities for those of you who need to look presentable after being carted across the globe. For frequent flyers, yearly admission is also available to many lounges. Stay tuned for an upcoming blog post on how to decide whether or not an airline lounge membership is right for you.
I would love to hear what your go-to travel tips and tricks are. Bonus points for any great stories you include. Send me an email at John@StockiExchange.com or reach out to me at my website here.
Related
Popular in the Community