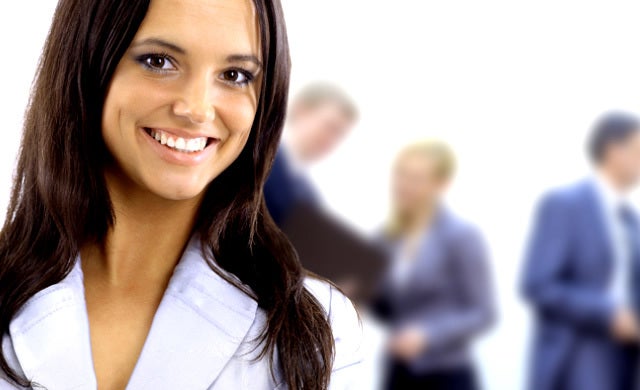 Women have an advantage in the workforce by being equipped with invaluable skill sets, such as the ability to see problems holistically and having higher levels of emotional intelligence. However, data shows that that is simply not enough. There is a gap between the vast potential that we have and the skills that we need in order to achieve greater success. Although Latinas are known to be multi-taskers and have many skills and cultural traits that allow us to be successful in business, what more can we do to stand out?
Personal Branding for Influence
There is a lot of talk on your personal brand and by now, you might be tired of hearing of it or still don't know exactly what it means.
Having a strong Personal Brand is essential for those who want to be industry and community leaders, while influencing others and building your career path. It represents your unique skill set and value added you bring in as a professional, therefore, it is an important asset that needs to be managed frequently. Personal branding is the ultimate reinvention process.
To manage your personal brand, you should be a model and a mentor to others, and be mindful about the relationships you forge, your networking should be tied to your goals, and the resources you share. Trust yourself and share your knowledge and your wisdom. In order to be an effective leader, you should elevate your skills sets and have entrepreneurial spirit to navigate, course-correct and seize the right opportunities for your personal brand.
Personal branding is no longer an option -- it is a powerful leadership enabler.
How Can You Strategize For Short and Long-term Career Success?
Career success occurs when your career direction aligns with who you are and what is important to you. You should take the time to create a plan, build authentic relationships, improve your technical and soft skills, and provide real value to others. In other words, set clear goals, reach out to supporters, and build and exercise influence.
You can and should periodically update your plan to match your changing goals. Remember to be flexible, too. You should also strategize how to become known to all the people on your plan. Think about which groups will help you connect with the people you want to meet and eschew commitments that yield minimal returns. The secret is to gradually cultivate familiarity and build a relationship. Finally, with your influential targets and your strategies identified, it is time to make appointments and set deadlines to keep yourself accountable..
Success comes only when you identify what you want to achieve and map out a plan for getting there. Enjoy your journey.
During my own journey, I have been able to participate in programs that have shaped me as an individual and as a professional, one of them being Mujeres de HACE, a women's leadership program for Hispanic executives. On June 3rd, I will be attending the LatinasinBusiness.us Business Retreat in New Jersey, and I would like to invite you to join us and learn how to become better leaders. The program is led by Susana G Baumann, CEO of LatinasinBusiness.us and a highly regarded communicator and entrepreneur.
#LatinasinBusiness #PersonalBrand #HACE #Success
*This article reflects my personal views only.
Calling all HuffPost superfans!
Sign up for membership to become a founding member and help shape HuffPost's next chapter
This post was published on the now-closed HuffPost Contributor platform. Contributors control their own work and posted freely to our site. If you need to flag this entry as abusive,
send us an email
.