Gel manicures are a godsend if you bite your nails or struggle applying your own nail polish. But if you can't afford the time or money this popular nail treatment requires, it may seem as though you have few options for achieving a long-lasting mani. Nail stickers take the fuss out of painting but they tend to rip or fray at the tips in one or two days. Even some of the best top coat polishes require daily touch-ups, and who has time for that?
To solve these pesky beauty problems, nail care brand Essie is launching a new product in May that will give your manicure a gel-like look without having to "cure" it under a LED/UV light lamp.
Essie Gel-Setter ($10) is essentially a top coat. Made up of a new acrylates copolymer formula, the coat is thicker than usual. This results in our nails looking similar to the super shiny finish of a salon gel manicure. The rich coating of Gel-Setter also supports its anti-chip properties. Plus, it can be used along with any nail polish.
I got a professional manicure in Essie's Who Is The Boss, a creamy mint green shade, with Luxeffects' Rock At The Top as a shimmering gold accent. As usual, my nails were prepped with a base coat before applying the colors. My manicurist waited at least three minutes before applying Gel-Setter.
It only took one coat of Gel-Setter for me to see how it made the pastel nail color appear less flat and more glossy. The polish also helped make the flecks of gold glitter shine brighter under fluorescent light. After the second swipe of top coat, my entire set of nails had me almost fooled that I was sporting a real gel manicure.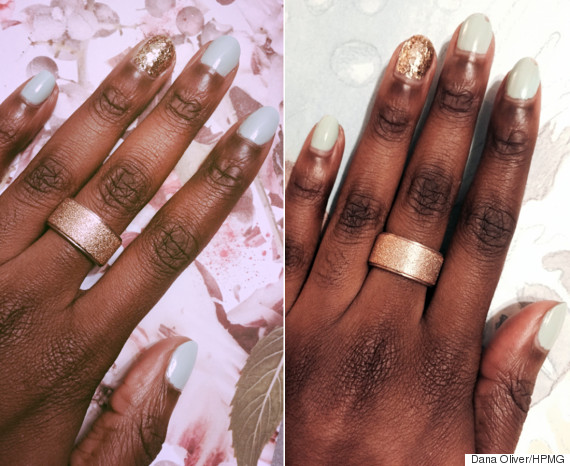 Manicure with Essie Gel-Setter top coat | Manicure seven days later
My typical DIY mani with a traditional top coat lasts three or four days. I made it to day five with the Gel-Setter before my nails started to chip after getting caught in my thick, curly hair and hand-washing dishes. It was only at the very tips of my manicure that the color started to break down, and the glitter polish remained fully intact.
Essie Gel-Setter loses one point for not quite holding up to its anti-chip claims, but it has certainly earned a permanent spot in my at-home manicure kit thanks to its high-shine finish.
Essie provided a complimentary manicure for review purposes.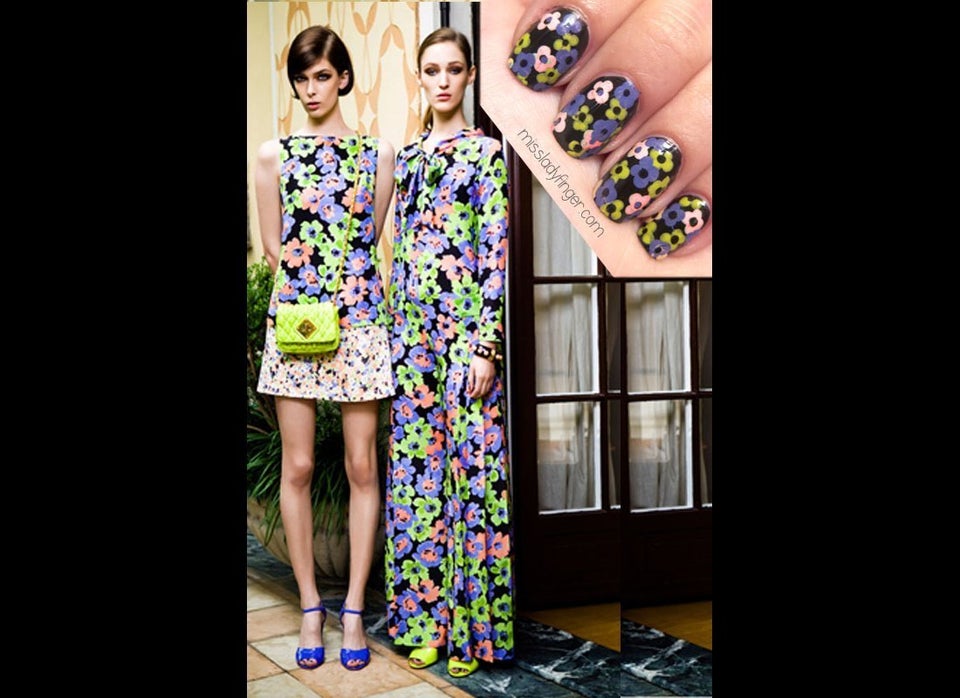 The 15 Best DIY Nail Art Blogs
Popular in the Community