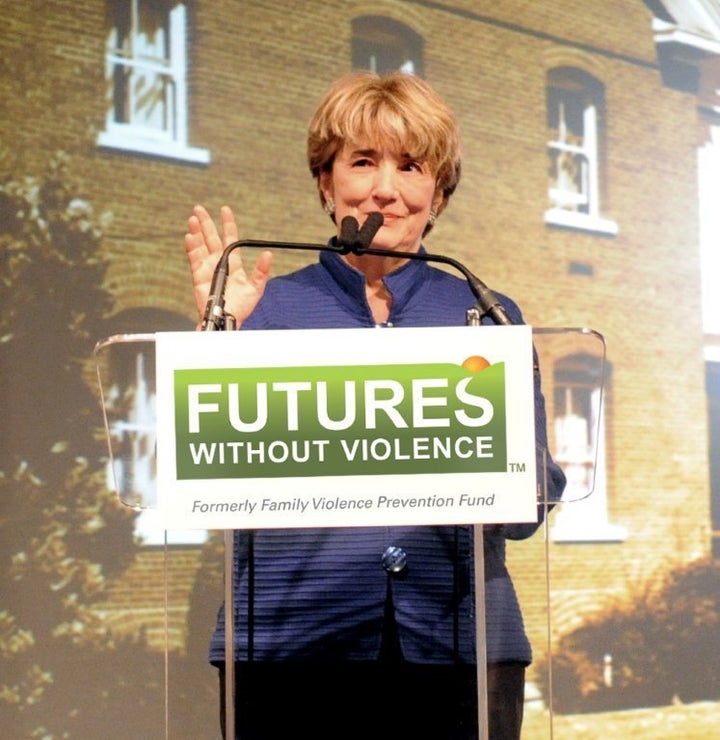 When Esta Soler formed what would become the San Francisco-based Futures Without Violence 30 years ago, no one would return her calls.
"It was pretty lonely," Soler said. "But we've taken domestic violence from the backpage and put it on the frontpage."
Since its beginning, Futures Without Violence has strived to end violence against women and children, primarily through education and training programs and by working with legislators to improve laws that deal with family violence.
Soler said her organization was a driving force behind the passage of the Violence Against Women Act of 1994, which provides resources for victims of abuse and includes funding to train police, prosecutors and judges to help them better understand and deal with the problem. Congress reauthorized and expanded the law in 2000 and 2005.
"In the past, it was thought that things like domestic violence just happen," Soler said. "This act said, when it rises to a level of a crime, it needs to be taken seriously."
FWV also launched That's Not Cool, a comprehensive public service advertising campaign that includes a website, television, radio and print ads as well as posters in schools and malls, according to FWV.

"That's Not Cool provides essential information on dating and digital issues and inspires teens to take action to prevent teen dating abuse in their own communities," the site says.
Soler also works to make sure her organization reaches out to men and boys to get their help ending family violence.
"If you're only talking to women and girls about domestic violence, you're missing half the population," Soler said. "Most men, when we ask them, say they want to get involved in these issues."
FWV's Coaching Boys Into Men campaign began in 2001 as a public service announcement series designed to help men realize their unique role in the fight against family violence. Since its launch, the campaign has transformed into a comprehensive curriculum for coaches and their athletes, according to FWV's site.
"The Coaching Boys into Men leadership program equips athletic coaches with strategies, scenarios and resources needed to build attitudes and behaviors that prevent relationship abuse, harassment and sexual assault," the site says.
"I had the opportunity to live in a home with a mom and a dad who believed in respectful relationships," Soler said. "Both men and women deserve that."
At the heart of many FWV initiatives is the drive to get the issue of family violence out from behind closed doors and into the public eye. With that goal in mind, Soler's organization has moved its headquarters to San Francisco's Presidio.
"The new location raises the visibility of the issue in a major city in a national park," Soler said. "We want to keep the issue on the frontpage until it doesn't exist."
Soler said she remains confident that stamping out family violence can happen.
"We don't have to accept it as a part of life," Soler said. "We've seen so much change, but there are still too many kids who are bullied, too many women who are raped. We can do something about it."
REAL LIFE. REAL NEWS. REAL VOICES.
Help us tell more of the stories that matter from voices that too often remain unheard.