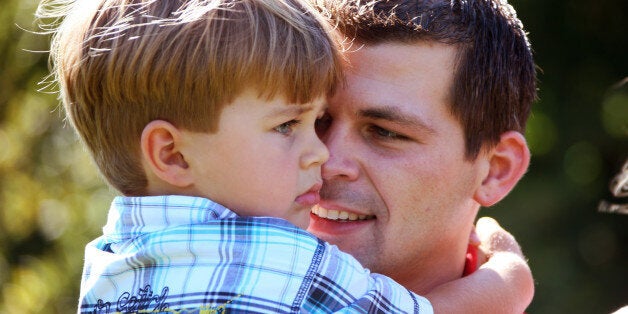 Whether by design or by circumstance, you may have found yourself raising your children on your own. You probably could not be any busier -- days are filled with work, kid's activities and various emergencies depending on your children's ages. And, when your head hits the pillow at night, you are sure you have nothing left to give and can't take care of one more thing.
Being a parent is a lot of responsibility, and that responsibility is compounded if you are not married to your children's other parent. What would happen to your children if you died unexpectedly? Who would take care of them? Who would manage their finances, pay for their housing, food and education? And what if you were incapacitated? In most states, spouses are first in line to make health care and financial decisions for a person who can't make their own decisions. But if you are not married, or even worse if you are married, but separated or in the process of a divorce, the question of who is the decision-maker gets much more complicated.
Luckily, with some preparation and planning, your children can be well-cared for even if you are not the one to do it. A well-drafted and thoughtful estate plan will reduce stress and conflict at a difficult time. Here are the documents of an estate plan and how they can help you as a single parent:
Revocable Living Trust A living trust has many benefits, especially for parents of children who are too young to manage assets on their own. A trust allows you to be in charge of your assets while you are alive and able, but when you die or become incapacitated, the person you name will administer your assets and make distributions to beneficiaries. And that is important even if your children are technically adults. A 19-year-old is likely not ready to handle a large inheritance and may not be able to resist temptation and only use the money for the necessities (like an education!). A good trust will name a trusted individual who can distribute the inheritance wisely with the goals of paying for college, food and maybe even the down payment on a house.
Moreover, a properly drafted trust will avoid probate, which can be expensive and time-consuming and not optimal when your children need to continue living in the family home and have expenses paid. And the probate process is court-supervised, which means your personal information is in public documents for the entire world to see. Plus, a trust is likely much less expensive than a probate.
WillEvery person over the age of 18 should have a valid will. A will gives you a chance to name who is responsible for your estate, and whom you want to give your estate to when you die. You can also use a will to name your choice as a guardian for your children. If you don't have a will, your estate will be distributed according to the state's plan and not yours.
Nomination of Guardian While you have full authority to name who will take care of your financial estate when you are gone, naming a person to take care of your children is a little more tricky if you are a single parent. If your child's other parent is fit, care for the child will fall to him or her, regardless of your nomination. However, you should legally nominate a guardian either in your will or in a separate Nomination of Guardian document in the event the other parent cannot act. It is important to note that the guardian of your child does not have to be the person who manages the child's inheritance. As a matter of fact, it is wise to have these rolls filled by two different people.
Power of Attorney for Financial Affairs If you are a single parent, you are likely the only signer on your bank accounts and name on your bills. What would happen if you were incapacitated and no one was able to access your accounts to pay your mortgage, keep your utilities on and make sure your kids are being cared for? A durable power of attorney gives you the opportunity to name a trusted individual to manage your financial affairs and legal decisions during your life if you are not able.
Advance Health Care Directive Similar to a power of attorney, a health care directive allows you to name someone you trust to make decisions about your health care when you are not capable yourself. It is important to talk to your agent about how you feel about life-sustaining treatment and make sure you pick an agent that will carry out your wishes, even if it is difficult.
Beneficiary FormsYou may have a significant amount of wealth in life insurance policies and your retirement accounts. The beneficiary designations on those assets will control who they are distributed to, not your will or trust. It is extremely important that you do not name minors on your beneficiary designations. Minors are not legally able to control assets and a guardian may have to be appointed by the court to manage the asset until the minor turns 18. Speak to your estate planning attorney about strategies to allow your children to benefit from your life insurance and 401K plan without court intervention.
Personal InformationIt would be helpful to prepare a list of personal information as a road map if someone had to step into your shoes and manage your life. Make a list of advisors (legal, financial, health, insurance) and friends and family to be contacted; and a list of all of your accounts including institution, account number and any beneficiary information. Finally, make a list of digital assets (online bank and investment accounts, social networking sites, any websites or blogs) including user names and passwords so your personal representative can access and perhaps even shut down your accounts, if necessary. Obviously, this all should be kept in a very safe place, but it will be powerful and required information if you are incapacitated or die.
The basic parental instinct is protect your child. And the thought of not being around to raise your child is almost too much to bear. But the proper estate planning will give you the peace of mind to know that your child will be cared for with the minimum of expense and complication.
Alexandra Smyser is an Associate Attorney at the Law Offices of Donald P. Schweitzer in Pasadena, Ca. She handles all areas of Estate Planning including trusts, wills, probates, general and limited conservatorships, and special needs trusts. For more information on estate planning contact Ms. Smyser at (626) 683-8113 or visit http://www.pasadenalawoffice.com.
Related