This rodent is on a roll.
Estella, a darling guinea pig who's unable to move her lower body, was recently given a custom wheelchair to get her back up and moving. The Harvest Home Animal Sanctuary, in French Camp, California -- where the cute critter resides -- launched a Facebook fundraiser to build the device, and it's about to make a big impact on this little lady's life.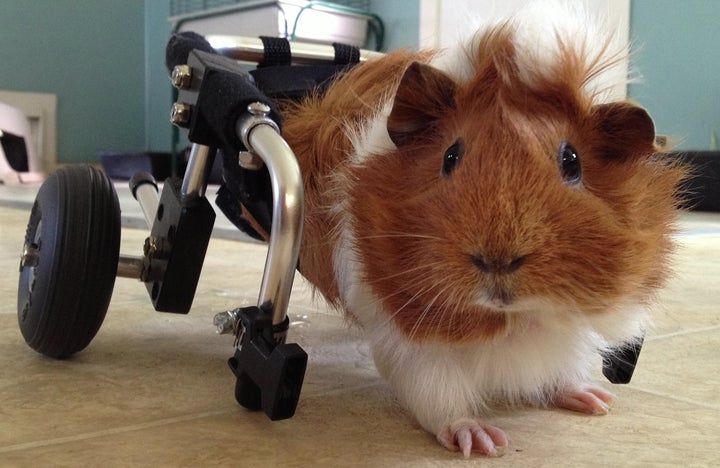 "The chair is now built but we need to make a few more adjustments for her to ride," Christine Morrissey, sanctuary manager at Harvest Home, told The Huffington Post. "The wheelchair is designed as an exercise mechanism ... to increase her enrichment and activity level."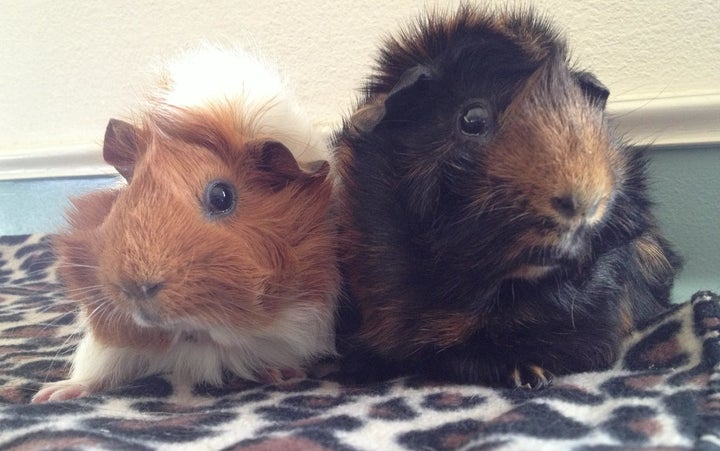 Estella and her guinea pig "beau," Pip, were found abandoned on the side of the road in Calaveras Country, California, in the spring of 2015. A previous owner had squeezed Estella so hard she broke her back and lost control of her lower body.
Someone then found Estella and Pip and dropped them off at a shelter, where they lived for a month without pain medication before finding peace at Harvest Home.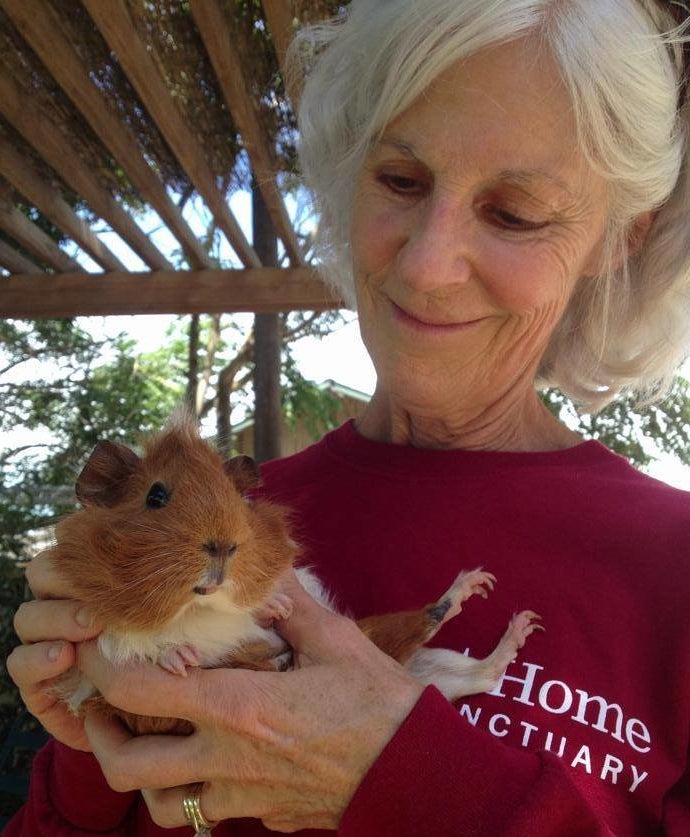 "A volunteer at the shelter reached out to to see if we could rescue the pair," Morrissey said. "Of course, we said yes."
The story's happy ending got even sweeter when the sanctuary successfully raised the money to build Estella's custom chair.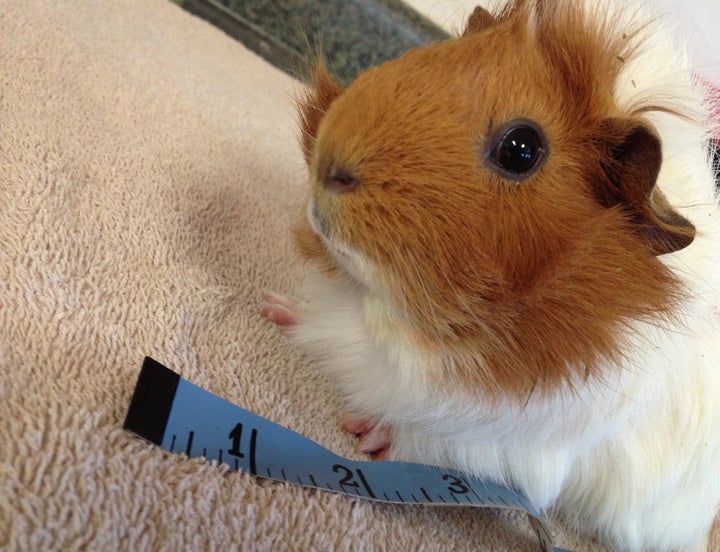 "Today, she is our treasured comeback kid," Morrissey said. "We are so inspired by her relentless resiliency and infectious positivity."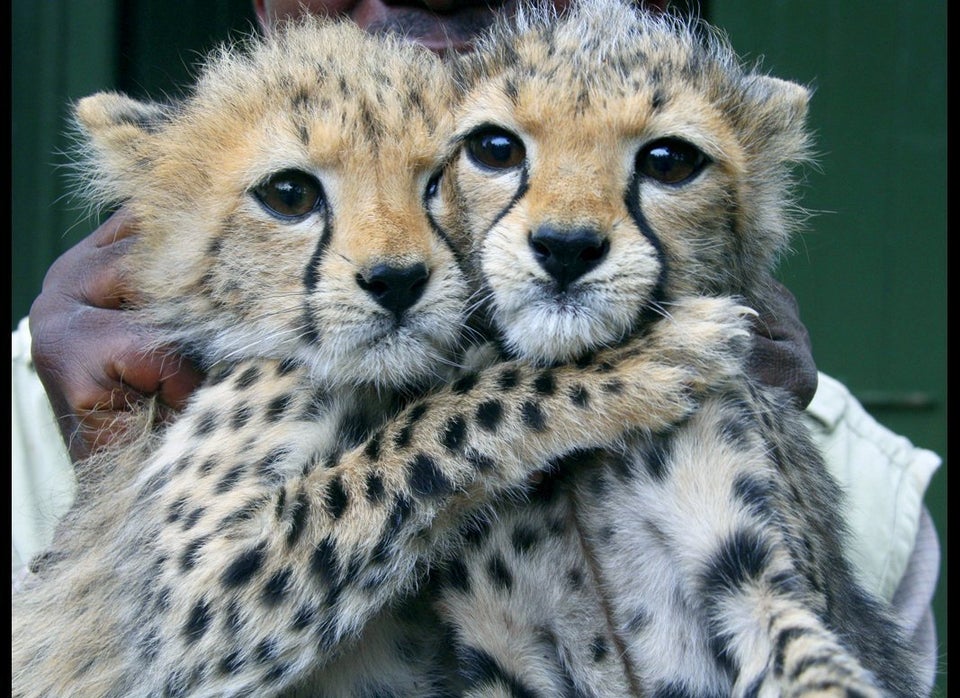 Baby Animals
Related