Esther Williams died in June this year, but her legend lives on through retro swimsuits and classic movie marathons. She made swimming look effortless, glamorous and like something worth watching. With a natural grace and fabulous smile, Williams could also do something nearly impossible for mere mortals: Look good in a swimming cap, something that makes most of us looks like that weird "old guy" character from the Six Flags commercials.
While we can't vouch for the stylishness of a swimming cap, there are plenty of other lessons we can learn from the lovely icon. Here are Esther Williams' rules for summer living, vintage Hollywood-style. (Fun fact: These photos came from her 1956 special, "The Esther Williams Aqua Spectacle." They just don't name programs like that anymore.)
Rule #1: Greet your guests from the comfort of your own pool, with a full face of make-up. You are the star of your backyard -- look the part.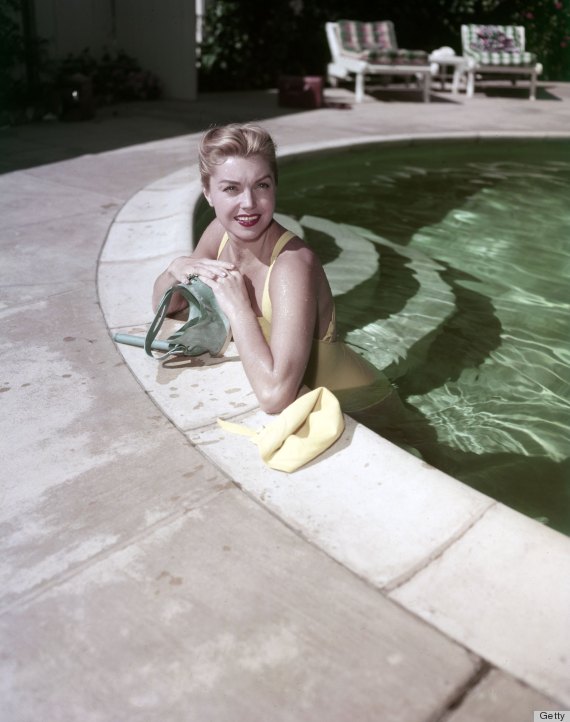 Rule #2: When descending stairs, always strike a dramatic pose. This is also no time to pass off that Disney World t-shirt from 1996 as your cover-up, either.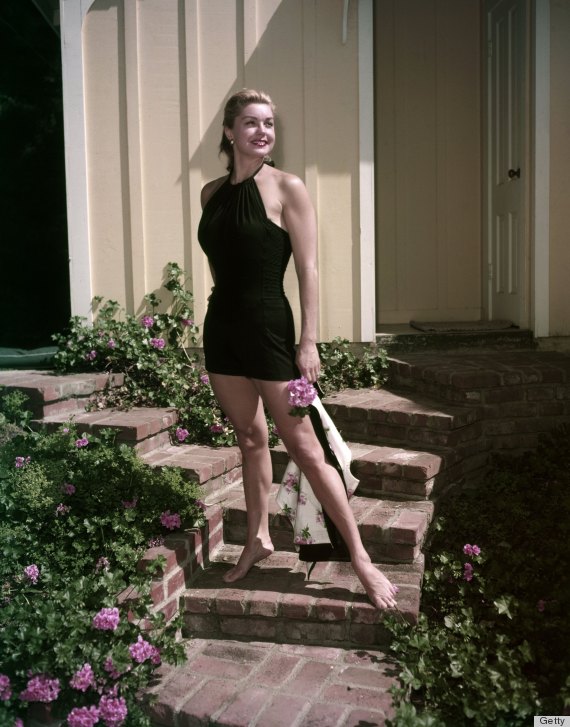 Rule #3: A jaunty hat can enliven the crowd during a lull in the conversation. Also, be sure to have plenty of surfaces to lounge on. Glamour can be tiring.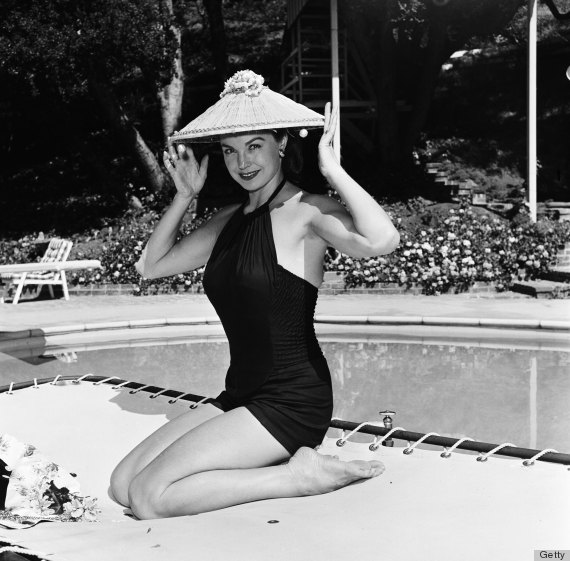 Rule #4: When guests take up all your seating, a diving board can be repurposed. Just don't allow your tequila-emboldened husband to go anywhere near you, lest you end up in a "funny" YouTube compilation of people falling into pools.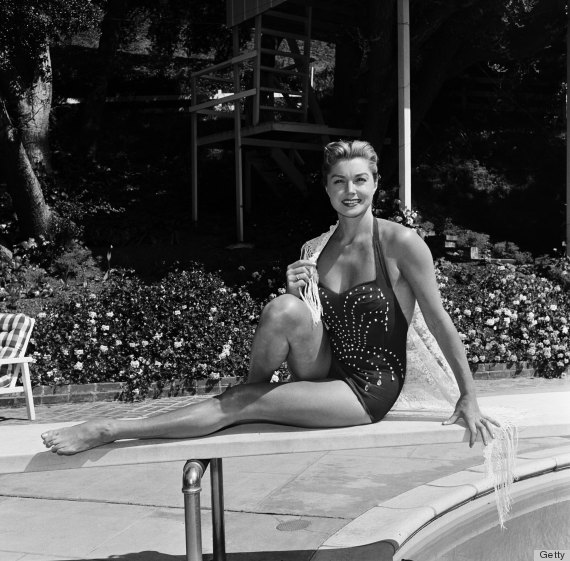 Rule #5: If you have a pool, it's only decent to have a pool house. It should be larger than your first apartment and be filled with, you guessed it, tequila.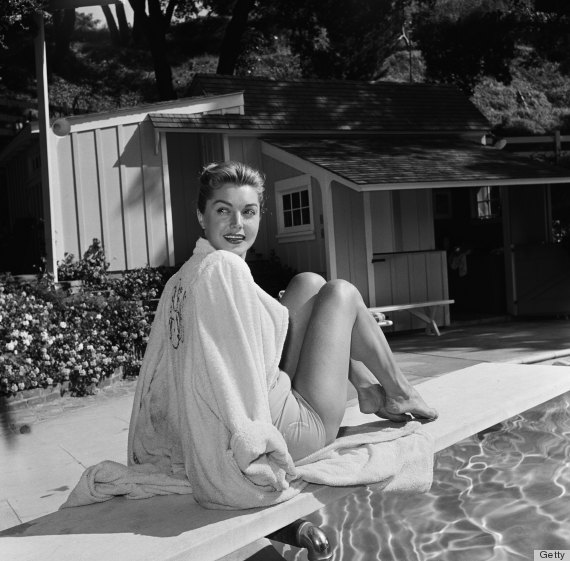 Rule #6: Rose bushes make excellent alternatives to privacy fences. Plus, they make a lovely backdrop for when you want to be the shining example of casual femininity.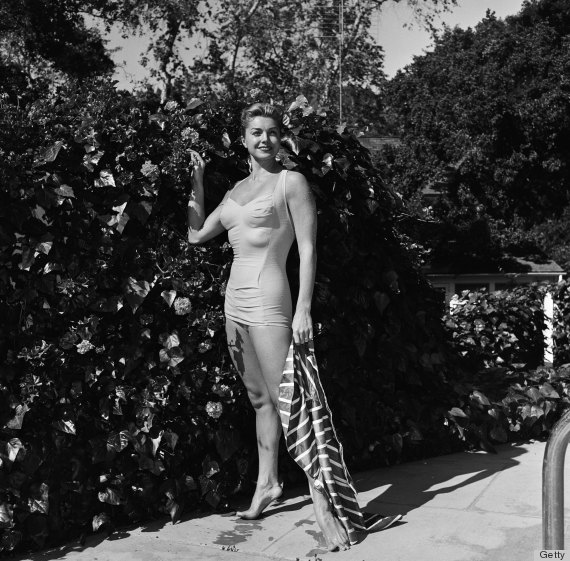 Rule #7: Gingham is a classic choice when it comes to outdoor fabric. Silky scarves, on the other hand, are great for diverting everyone's attention back to you and away from your neighbor Ginger.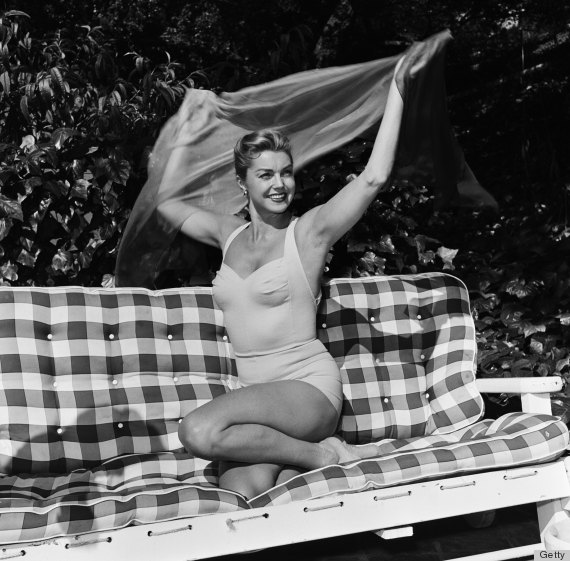 Rule #8: Always have something swan-shaped in your backyard. Swans = Class. Flamingos are for cheap women who use bath towels as beach towels.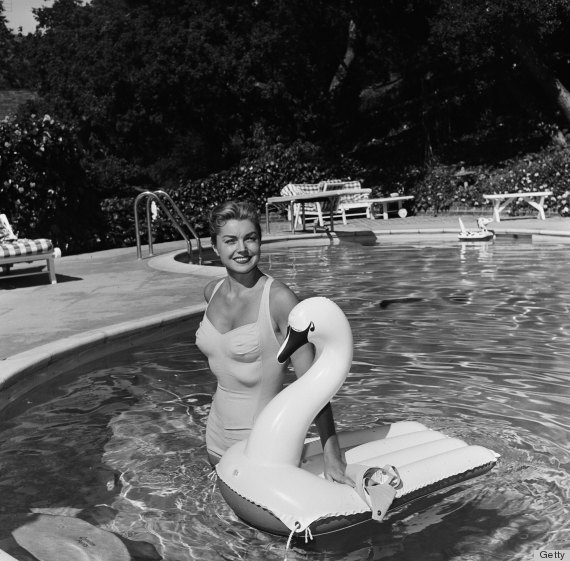 Rule #9: Try to make part of your ensemble match the patio furniture. Again, classy.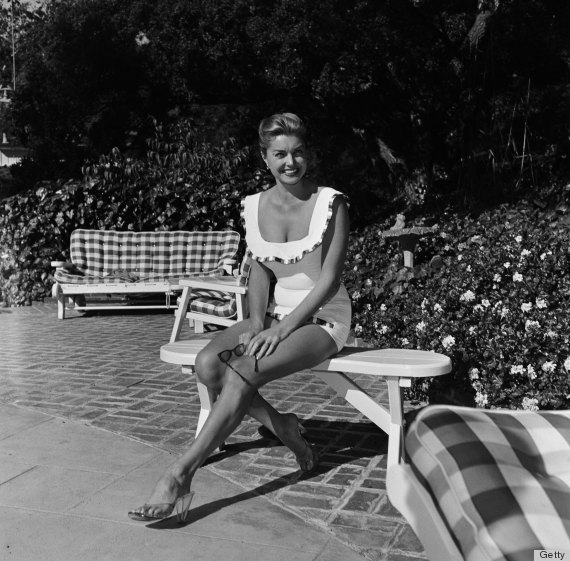 Rule #10: If guests linger too long, show them snapshots from your recent trip. Especially if said pictures are sideways.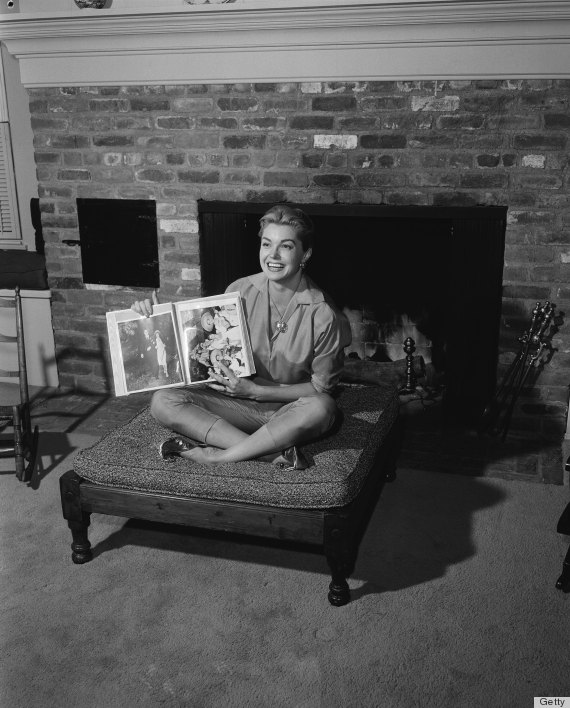 Do you have a home story idea or tip? Email us at homesubmissions@huffingtonpost.com. (PR pitches sent to this address will be ignored.)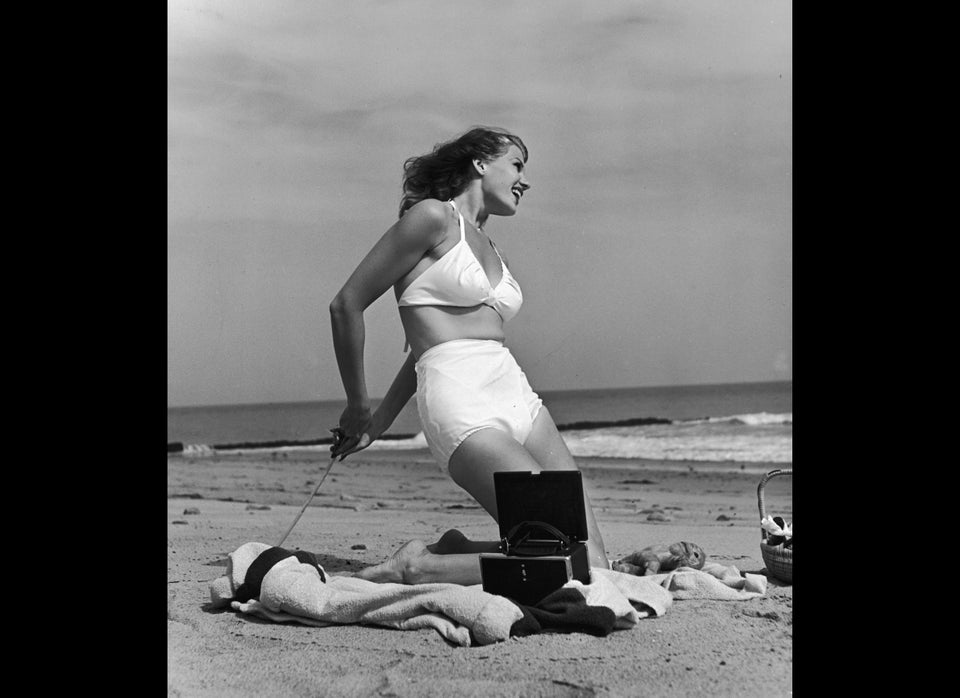 Bikini Style Icons (PHOTOS)