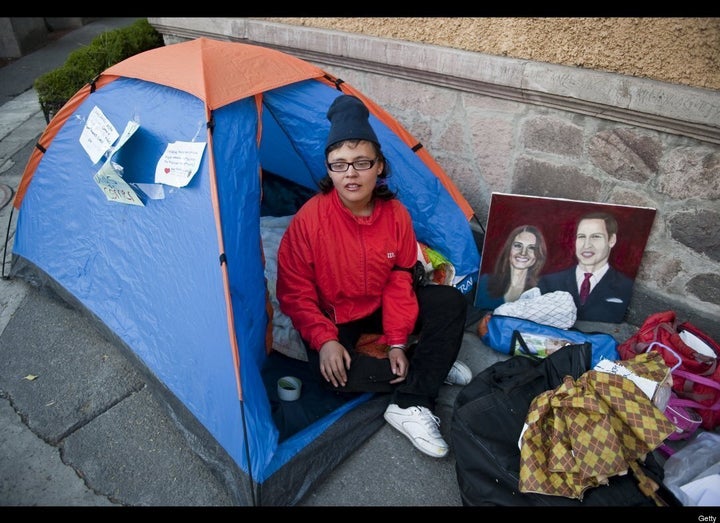 Some people will really do anything to get an invite to the upcoming royal wedding.
Estibalis Chavez, a 19-year-old Mexican girl, has taken to the street, hunger striking in hopes of gaining an invitation to the royal wedding of Prince William and Kate Middleton. Chavez has been camping outside the British embassy in Mexico City for 9 days now, according to Today.
And she has no plans of quitting.
It's a cause the teen doesn't seem to be giving up on, going so far as to blame the British embassy for not intervening. "The embassy could talk to Britain for me but they haven't," she said. "But I'm going to stay here until I can't go on."
The 19-year-old's obsession with gaining an invite stems from a long time love of Princess Diana. "I have been a fan of Lady Di since I was a little girl," she reportedly told the Daily Record. "My mother was also a fan... I promised myself I would go to the next royal wedding."
Will the stunt work? Give us your guess below.
Related
Popular in the Community