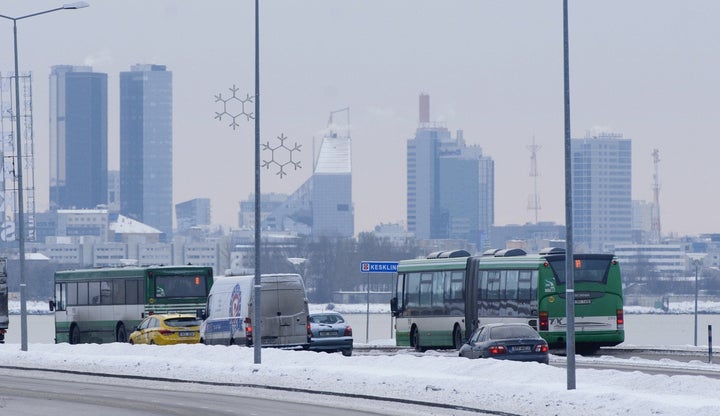 If you like getting things for free, be prepared to feel envious. Starting July 1, Estonia will allow citizens to get from one end of the northern European country to the other without ever reaching into their wallets.
The move to free public transportation builds on an ambitious scheme already in place in the capital, Tallinn, where public transit on the city's buses, trams, trolley buses and trains was made fare-free for city residents back in 2013. Now, the government is rolling out free bus travel across the country.
It does have some limitations. Free journeys will be available for all Estonians using county buses, but won't be available on trains (although enhanced subsidies will make tickets on the state-owned rail network cheaper). And in Estonian cities outside of Tallinn, all passengers will still have to pay to use all modes of public transit, including buses.
Despite this, it will still be the largest national free public transportation scheme in the world. It's aimed chiefly at giving people on low incomes greater mobility to find work, but advocates say it can have an environmental impact too, cutting carbon emissions by reducing the number of cars on the road.
The Tallinn scheme gives some indication of how the new national initiative might play out. Oded Cats, assistant professor of transport and planning at Delft University of Technology in the Netherlands, examined the impact of the fareless scheme in the city during its first year.
Although his study identified a 14 percent increase in the use of public transit, it found only "mixed evidence" that free travel helped low-income and unemployed residents. Although these groups became more mobile, there was no indication their job opportunities actually improved.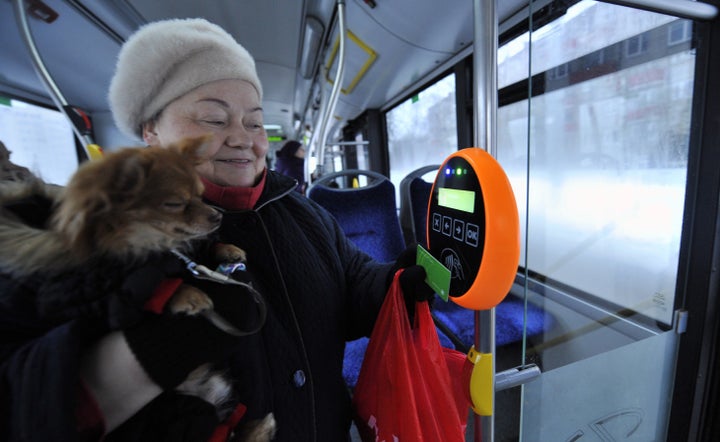 However, Allan Alaküla, head of the Tallinn European Union office and official spokesman for the city's transit project, insists the city's own public satisfaction surveys show low-income groups are very happy with free bus travel. "Free public transport enables them to look for and take jobs in a wider area than they would be able to access by walking," he told HuffPost.
As for environmental benefits, Cats' study did find a 10 percent reduction in car trips, but it also concluded that the average distance traveled by car increased. It also found that the rise in public transit usage mainly came from extra journeys by people already using the system and people who previously walked.
Alaküla says free public transit still has the potential to cut congestion and pollution on the roads, if combined with other measures.
"We hope it gives people a reason to use their car less, or not use their car at all on working days," he says. "In Tallinn we have taken several measures to reduce car usage along with free public transport ― special bus lanes, more bike racks to encourage cycling, and we have also raised on-street parking fees and reduced parking places."
Cats says free public transit needs to be combined with other measures in the push to get people out of their cars.
"The price of public transport is seldom the reason car users switch over to public transport," he says. "If you make the car more expensive to use, that's key to making an impact. But you also have to make public transport attractive. Having a good system requires a long-term commitment."
To cover the cost of lost ticket revenue for the nationwide project, the Estonian government has committed an extra €13 million ($15 million) of taxpayers' money to the bus network this year.
Yet ministers still have some work to do to persuade people of the plan's merits. Perhaps unexpectedly, the idea of free bus travel is not popular in rural areas. A recent poll showed only around 25 percent of rural residents in Estonia actually back the plan.
"People in rural areas don't really use public transport because the quality of the service has not been good ― there are gaps in the service and the timetable is not very frequent in some places," explains Aivar Voog, survey manager at the Estonian research agency Kantar Emor. "The skepticism is there because of the cost of supporting a service that has not had a lot of efficiency in rural areas."
Funding a transit system that is not only free but also widespread and efficient enough to accommodate lots of people undoubtedly poses a challenge, but that's not stopping other European countries from considering similar fare-free schemes.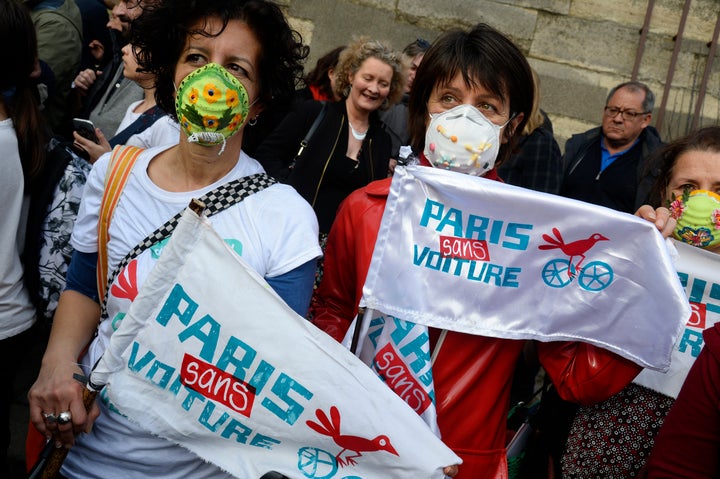 Driven by a desire to cut the number of high-polluting vehicles on the road, Anne Hidalgo, the mayor of Paris, has commissioned a study to look at the pros and cons of making public transit free in the French capital. In Germany, where there is also a hunger to tackle air pollution and avoid EU fines, Tübingen and four other cities will try out free public transit schemes by the end of 2018.
Ultimately, the fate of these schemes lies in whether those paying for them deem the cost worthwhile. A free-ride zone in downtown Seattle came to an end in 2012 after the city decided it could longer afford it. Growing costs also forced the city of Hasselt in Belgium to reintroduce fares in 2013 after 16 years of providing free bus travel.
But advocates think free travel is worth funding if we want to see more just and sustainable societies.
"It makes sense to have free public transport paid for by taxation, as it's beneficial for the whole of society, not only those who use public transportation," says João Peschanski, a researcher at the University of Wisconsin-Madison who has examined free public transit systems around the world.
"It is an especially important idea in poor and more unequal societies, because without assistance for mobility, some people will be prevented from having access to resources ― to jobs, culture and leisure opportunities."
For more content and to be part of the "This New World" community, follow our Facebook page.

HuffPost's "This New World" series is funded by Partners for a New Economy and the Kendeda Fund. All content is editorially independent, with no influence or input from the foundations. If you have an idea or tip for the editorial series, send an email to thisnewworld@huffpost.com
Popular in the Community