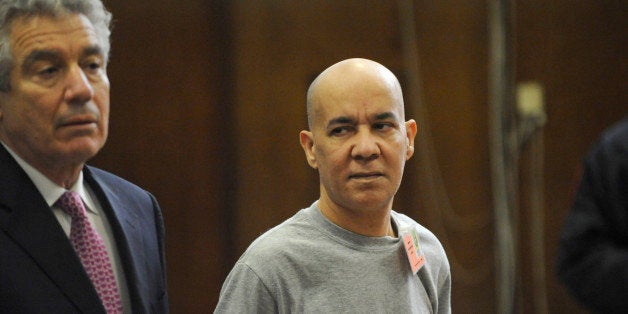 (Adds details of jury selection)
NEW YORK, Jan 5 (Reuters) - Jury selection began on Monday in the trial of Pedro Hernandez, accused of kidnapping and killing 6-year-old Etan Patz decades ago in a notorious case that ignited a national movement and new legislation to find missing children.
The former deli worker confessed to the crime in 2012, but his defense attorney has said the confession was coerced and that Hernandez was mentally ill.
Hernandez, 53, is charged with kidnapping and murder in state Supreme Court before Judge Maxwell Wiley.
The judge said about 100 potential jurors were summoned to appear on the first day in court, where they were asked to complete questionnaires regarding the case.
He said the process would be repeated on Tuesday and that by Thursday, it will have determined which potential panelists would be excused and which would remain as juror possibilities.
The jury selection exercise is expected to take several weeks.
Patz vanished while walking alone to a school bus stop for the first time in the Soho neighborhood of Manhattan on May 25, 1979.
His disappearance prompted President Ronald Reagan to sign into law the Missing Children's Assistance Act, and Patz was one of the first missing children whose picture appeared on a milk carton.
Patz's body was never found but he was declared legally dead in 2001.
His parents, Julie and Stan Patz, who have often appeared for court proceedings in their missing son's case, did not attend Monday's session.
Hernandez arrived in court shaven-headed and dressed in a striped shirt and slacks.
In 2012, investigators received a tip from Hernandez's brother-in-law, who told police Hernandez had allegedly confessed to the crime to a church prayer group in the 1980s.
Hernandez, in a videotaped confession to police, said he lured Patz to the basement of the deli where he worked near the child's home, strangled him, placed the child's body in a garbage bag and a box, and dumped him in an alley.
Hernandez has since recanted, and his defense attorney has argued he has a history of mental illness, including hallucinations.
The defense fought to have the confession ruled inadmissible in the trial, arguing Hernandez did not understand his rights, but the judge ruled in November that the confession was legally obtained.
Hernandez was 18 when Patz disappeared. He later moved to southern New Jersey, where he was living with his wife and daughter at the time of his arrest.
(Editing by Ellen Wulfhorst and Bernadette Baum)

Popular in the Community