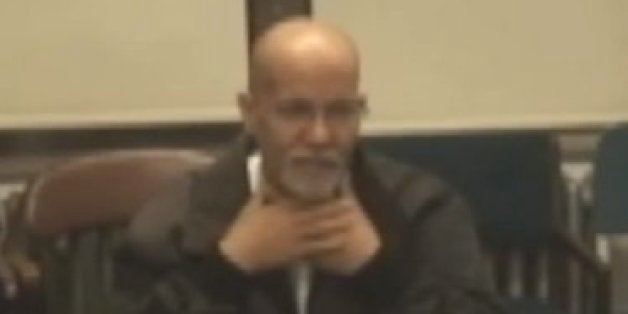 He said he lured the boy into the basement with the offer of a soda. Once they were downstairs, Pedro Hernandez said he put his hands around 6-year-old Etan Patz's neck.
"I started to choke him... I wanted to let go but I just couldn't," Hernandez said in a chilling video confession played for jurors in his murder trial Tuesday. He put his hands to his neck as he spoke, mimicking his alleged strangling of the boy. "I know that I did something wrong but it didn't bother me that much."
The New York Daily News obtained one of three confession videos in which Hernandez, 54, details killing the boy in 1979. In it, Hernandez said that Patz was still alive and gasping for breath when he stuffed his head inside a plastic bag and put him in a cardboard grocery box.
"He was still gasping," Hernandez said. "Even though he was still alive, I put him in the plastic bag."
The confession was taped shortly after Hernandez's May 2012 arrest in Camden, New Jersey, after he admitted the killing to NYPD detectives. It was presented as evidence over the objections of Hernandez's defense, who had unsuccessfully motioned to suppress it last November.
Although prosecutors consider the tape to be damning evidence against the former bodega worker, the man's lawyer maintains that Hernandez was tricked into making a confession due to mental illness and a low IQ.
The investigation into Patz's disappearance languished for more than three decades before Hernandez's brother-in-law, Jose Lopez, reported him to the NYPD.
"I did it because there was a father and mother suffering... they deserve to find out the way their child died," Lopez said in court Monday.
REAL LIFE. REAL NEWS. REAL VOICES.
Help us tell more of the stories that matter from voices that too often remain unheard.
BEFORE YOU GO