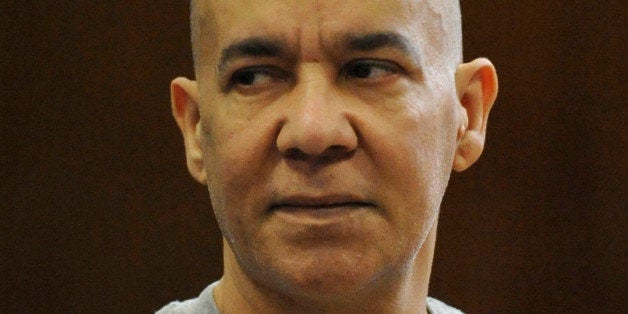 NEW YORK, March 12 (Reuters) - Testimony at the trial of a former grocery store worker accused of murdering a New York City boy in 1979 focused on Thursday on years of drug abuse by the accused man, who defense attorneys contend is severely mentally ill and delusional.
Pedro Hernandez, 54, charged with kidnapping and murdering 6-year-old Etan Patz, confessed to police in 2012 that he choked the boy, stuffed him in a garbage bag and box and left the body in a New York alley.
Defense attorneys say Hernandez concocted a false confession under police coercion and suffers from mental illness and hallucinations. He could face life in prison if convicted.
Patz vanished as he walked alone for the first time to a school bus stop in his Manhattan neighborhood on May 25, 1979. His disappearance sparked a national movement to find missing children, with his picture one of the first to appear on milk cartons.
Prosecutors at Hernandez's trial in state Supreme Court in Manhattan focused on the defendant's drug use and on testimony by Dr. Michael First, a psychiatrist at New York-Presbyterian Hospital and witness for the defense.
First has testified that he diagnosed Hernandez with a "schizotypal personality disorder" in 2012, a few months after he was arrested.
Prosecutors tried to cast doubt on that diagnosis, suggesting Hernandez's visions and hallucinations were due to drug abuse and not mental illness.
Hernandez used cocaine for 20 years, from 1985 to 2005, First said. The psychiatrist said he considered Hernandez's drug use when developing his diagnosis in 2012 but said it was no longer relevant as Hernandez no longer used cocaine.
He said Hernandez's hallucinations have continued while he has been in prison since 2012 without access to cocaine.
The psychiatrist described the diagnosis and Hernandez's drug use as a "chicken and egg" problem of "which came first, drug use or the psychiatric condition."
First said symptoms of Hernandez's disorder include hallucinations and problems distinguishing imagination from reality.
Hernandez recounted that a voice told him to approach the boy and lure him into the basement of a Manhattan grocery where he worked, the doctor testified.
Hernandez also said there were other people in the basement whom he described as old, gray-haired and wearing hospital-style gowns, First said.
Patz, whose body has not been found, was declared dead in 2001. (Editing by Ellen Wulfhorst and Will Dunham)
Calling all HuffPost superfans!
Sign up for membership to become a founding member and help shape HuffPost's next chapter
BEFORE YOU GO
PHOTO GALLERY
Missing Children