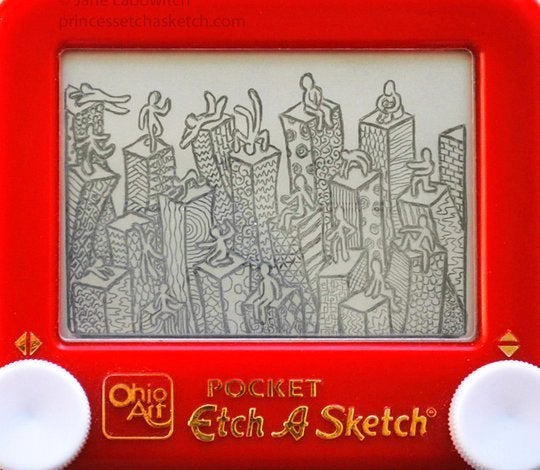 Jane Labowitch, a 20-year-old art student and aspiring illustrator, has a unique artistic talent. Known as Pikajane on deviantART, she creates beautiful portraits, lanscapes and abstract images -- all on her Etch-a-Sketch.
"I do art on Etch-a-Sketches because as a kid, I loved playing with them," she says in an email to the Huffington Post. "In fact, I loved playing with them so much that I never really stopped. I didn't even realize this was a skill that few others had until I was in eighth grade. but I started playing with them at around age four."
Using only two knobs and one line, Jane lets her imagination run wild. Posting her illustrations on deviantART, her work has gained an enthusiastic following, particularly her images of universally-loved figures like Disney characters.
"My favorite things to etch are people (especially portraits from life) and iconic things," she said. "I've always loved drawing people, and it's a really fun challenge to try to capture someone's likeness on an etch a sketch. I love etching iconic things because people instantly connect with it, and it's my way of paying homage to the things I love."
Check out 10 of Jane's Etch-a-Sketch illustrations in the slideshow below, and head over to deviantART to see more of her work!
Related
Before You Go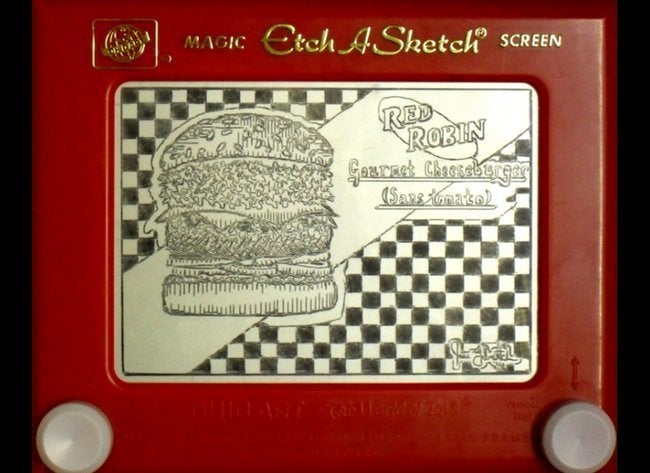 15 Etchasketches From Deviantart: Pikajane
Popular in the Community