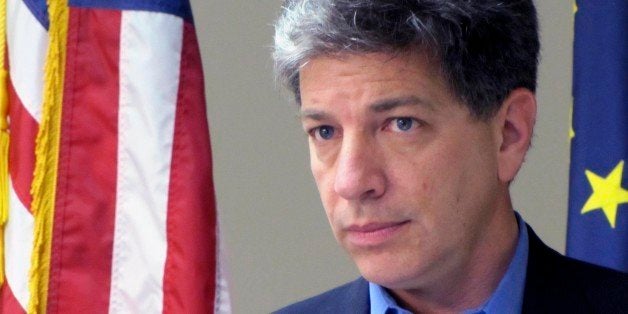 Democrat Ethan Berkowitz was elected mayor of Anchorage, Alaska, Tuesday in a runoff election in which Berkowitz's position on incest had become a last-minute issue.
Berkowitz handily defeated Republican opponent Amy Demboski, winning 59 percent of the vote to her 41 percent, with 98 percent of precincts reporting, according to KTUU, Anchorage's NBC affiliate.
After a contentious campaign, Berkowitz appealed for unity and tolerance Tuesday evening, according to the Alaska Dispatch News.
"There is a better way," Berkowitz said. "It doesn't matter if you're a Republican, a Democrat, a Libertarian, an independent or you don't even vote. This is our Anchorage!"
Berkowitz campaign spokeswoman Susanne Fleek told The Huffington Post on Tuesday that Berkowitz's first priority will be recruiting additional officers for the Anchorage police force.
Berkowitz's triumphant tone on Tuesday night was a stark contrast with the previous day. On Monday, he was still scrambling to dispel claims that he supported incest.
Last week, during an interview with Demboski, conservative radio host Casey Reynolds asked the Republican candidate about an Anchorage pastor's recent claim that Berkowitz had endorsed incest in a 2014 radio segment.
According to the Alaska Dispatch News, Reynolds expected Demboski to dismiss the idea and move on. Instead, she said it would be "interesting" to hear that segment.
Berkowitz made the remarks in question during an October 2014 segment of "Bernadette and Berkowitz," a radio show he then co-hosted alongside conservative commentator Bernadette Wilson. This past Monday, Wilson posted the audio of the segment online.
In the segment, the two hosts can be heard debating same-sex marriage. Wilson argues that legalizing same-sex marriage would mean any two consenting adults could marry one another. She raises the example of a parent marrying their adult child.
Berkowitz replies that consent should be the criterion for government-sanctioned marriage.
"I support the idea of adults being able to choose who they have a relationship with," he says. "Father and son should be allowed to marry, if they're both consenting adults -- if you're defining marriage as the bundle of rights and privileges that's now accrued to people, then yes."
After Wilson made the audio available Monday, Berkowitz denied that he supports incest. He said his remarks were a figure of speech intended to emphasize that consent is the most important factor when deciding which marriages should be legal -- not an actual endorsement of father-son relationships.
"I was angry. It was a hypothetical insinuation, and let me repeat again: I oppose incest," Berkowitz told Pipeline, the blog of KTUU.
It's not clear how, if at all, the past week's controversy affected the election results.
Carl Roberts, 46, who voted for Demboski, told the Alaska Dispatch News that Berkowitz's comments did not affect his vote.
"I thought it was just blown way out of proportion," Roberts said.
Berkowitz will replace Mayor Dan Sullivan (R), who has served two three-year terms since 2009. Sullivan is no relation to U.S. Sen. Dan Sullivan (R-Alaska), who was elected to office in 2014.
Though Alaska is a red-leaning state, Anchorage, its most populous city, has had experience with Democratic mayors. Former Sen. Mark Begich (D-Alaska), who lost his seat in the 2014 midterm elections, served as mayor of Anchorage from 2003 to 2009.
UPDATE: May 6, 7:40 p.m. -- Demboski swayed at least one Anchorage voter with her incest attack, only not in the way she had hoped.
Casey Reynolds, the conservative talk radio host to whom Demboski had first suggested that Berkowitz supported incest, voted against her in Tuesday's runoff election. Reynolds had voted for Demboski the first time.
"Like a lot of Republican voters, the blatant attempt to smear a decent person made it impossible for me to vote for her," Reynolds said.
Berkowitz has "always shown himself to be a man of character," he added.
Reynolds said he believes Berkowitz's victory reflects Anchorage's principled political culture.
"It reaffirms my faith in my home town," he said. "For a Democrat to win in a landslide in deeply conservative Anchorage says there are things we care about more than party. We like the civility of our community and we'll vote to keep it that way."
Before You Go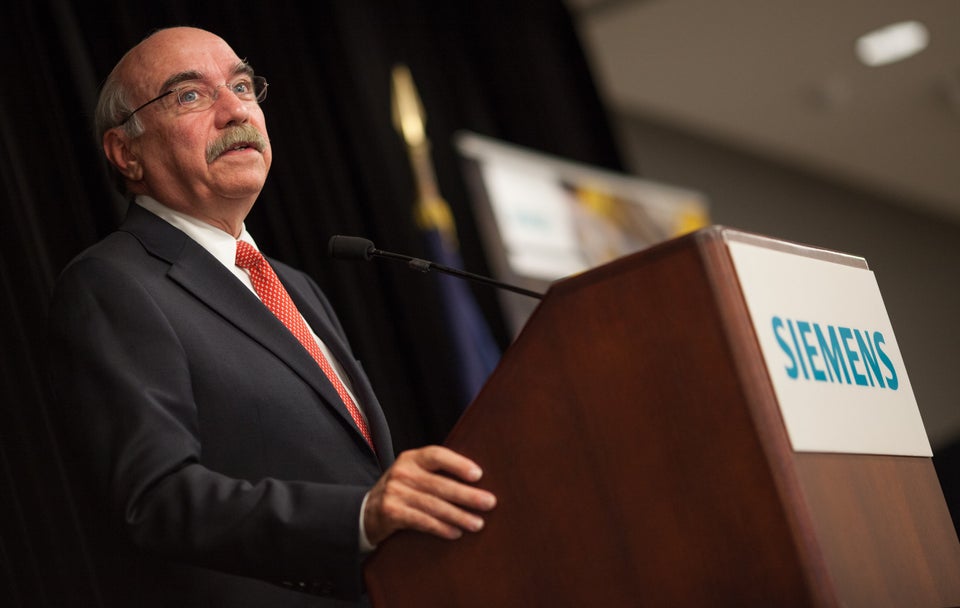 Mayors Of America's Largest Cities
Popular in the Community