WASHINGTON -- Ethan Berkowitz, the Democratic candidate for mayor of Anchorage, Alaska, found himself declaring his opposition to incest on the eve of Tuesday's runoff election, after his Republican opponent hinted that he had endorsed it.
Last Tuesday, GOP candidate Amy Demboski did an interview with conservative radio host Casey Reynolds, who asked her about a pastor's recent sermon asserting that Berkowitz endorsed incest during a 2014 radio segment.
According to the Alaska Dispatch News, Reynolds expected Demboski to reject the insinuation and move on. Instead, she said it would be "interesting" to hear that segment.
"I never would have expected her to stand by that as a reasonable inference of her opponent's positions," said Reynolds.
Berkowitz made the remarks in question during a segment of "Bernadette and Berkowitz," a radio show he hosts alongside conservative commentator Bernadette Wilson.
During that segment, the two hosts were debating same-sex marriage. Wilson argued that legalizing same-sex marriage would mean any two consenting adults could marry one another.
Berkowitz replied that consent should be the criterion for government-sanctioned marriage.
"I support the idea of adults being able to choose who they have a relationship with," he said. "Father and son should be allowed to marry, if they're both consenting adults -- if you're defining marriage as the bundle of rights and privileges that's now accrued to people, then yes."
Bernadette posted the 2014 interview online Monday.
Berkowitz has strenuously denied that he supports incest.
On Monday, he explained that his remarks were a figure of speech intended to emphasize the importance of consent in deciding which marriages should be legal, not an actual endorsement of father-son relationships.
"I was angry. It was a hypothetical insinuation, and let me repeat again: I oppose incest," Berkowitz told the Pipeline, the blog of KTUU, Anchorage's NBC affiliate.
Berkowitz campaign spokesperson Susanne Fleek told The Huffington Post Tuesday that the controversy over Berkowitz's incest remarks were a "last-minute distraction."

Fleek acknowledged, however, that the allegations had affected Berkowitz's ability to communicate his message to voters in the final week of the campaign.
"Unfortunately for the past week it has meant that we have not a had a debate about the issues voters care about on the economy, jobs and public safety," Fleek said.
If elected, Fleek said Berkowitz's first priority will be recruiting additional officers for the Anchorage police force.
While Berkowitz bested Amy Demboski in the April 7 mayoral elections, neither candidate passed the required 45 percent threshold, forcing a runoff election that occurs on Tuesday.
The Demboski campaign did not immediately return a request for comment.
Before You Go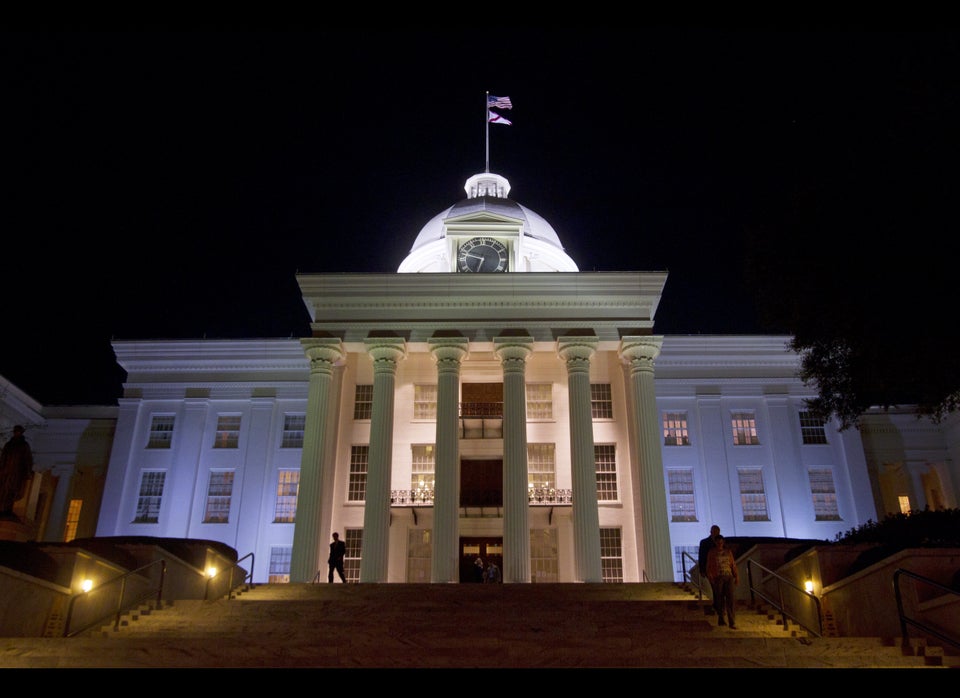 U.S. State Capitol Buildings
Popular in the Community