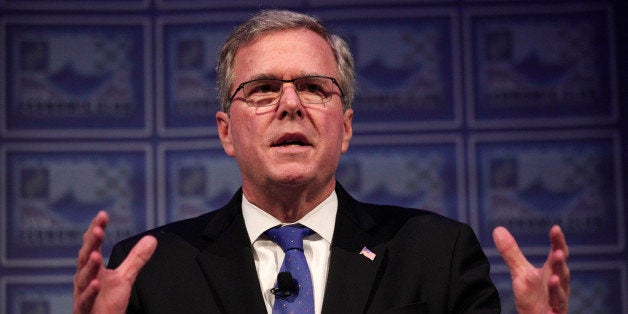 WASHINGTON -- The new chief technology officer of former Florida Gov. Jeb Bush's recently formed political action committee, who made headlines this week for previously making inflammatory remarks on Twitter, once praised Martin Luther King Jr. for not speaking in "'jibberish' or 'slang'" as well as for not wearing "pants sagged to his ankles."
Ethan Czahor made the comments in January 2008 while working as the host of the radio program "The Ethan Show" at East Stroudsburg University in Pennsylvania. The show's website is no longer operational, but the site and Czahor's remarks have been preserved by the Wayback Machine, a service of the Internet Archive. A statement on the original site's "About Me" section reads "My name is Ethan Czahor."
Czahor, who is the co-founder of the website Hipster.com, began the blog post with a disclaimer warning "white liberal" readers to avoid the content if they feel "guilty for being white."
READER ALERT: PLEASE AVOID THE FOLLOWING PARAGRAPHS IF — you're a white liberal who feels guilty for being white; your stomach gets queasy when discussing racial differences; or, finally, for fear of being called a "racist" you awkwardly use the term "African-American" when speaking with (or near) black people. (No, really, I understand: I'm offended when people call me "white" instead of the more-racially-sensitive "Scottish-English-Polish-German-American".)
Urging his readers to watch King's "I Have a Dream" speech, Czahor praised the civil rights hero for his attire and the way in which he spoke: "ie. he wasn't speaking like a rapper."
First of all, Martin Luther King, Jr. was a well-dressed, extremely well-spoken man; he didn't have his pants sagged to his ankles, and he wasn't delivering his speech in "jibberish" or "slang" (ie. he wasn't speaking like a rapper). He understood that looking respectable and speaking clearly and concisely isn't a trait of white men — it's a trait of intelligent men.

He also understood that, while slavery was a terrible practice and certainly a blemish on America's resumé, America is still the greatest country in the world. He doesn't dwell on the negative past; instead, he urges all (not just black) Americans to look forward. In other words, he doesn't drone on about every little problem a black person has faced in their life; and then suggested solutions such as: blacks need more money (ie. welfare programs) or more racial-based preferences (ie. quotas) in the workplace.
Czahor went on to argue against affirmative action programs, and said that "black parents need to get their sh@# together, as the majority of newborn black babies belong to single-parent households."
You see? He urges unity, and implies that because blacks are equal, they will succeed just as well as whites. I believe that to be the truth, as should anyone who is opposed to affirmative-action programs. I don't believe in the "black community" (a hot topic in Presidential elections): just as I don't believe in the "white community". I don't believe in "black leaders": just as I would certainly not be comfortable with a white person claiming to speak for "all white people". I believe black parents need to get their sh@# together, as the majority of newborn black babies belong to single-parent households. (Don't listen to me — listen to Bill Cosby.)
As a blogger for Twice Right, another now-defunct website, Czahor in 2010 also made known his distaste for the Pledge of Allegiance.
For one, included in the opening ceremony was the Pledge of Allegiance. Seriously? Isn't that like the opposite of what the Tea Party movement is all about? Think about it: I pledge allegiance to the flag of the United States of America. That means no matter what happens, no matter what the flag represents, whether capitalism, socialism, liberalism, or conservatism, you swear that you will always be an ally. Ha! An ally of socialism is something I'll never be, thank you very much. My only "pledge of allegiance" is to myself and my family. Now that's the good stuff our founding fathers would go for.

Spokespersons for Bush and for his Right to Rise PAC did not immediately return a request for comment.
UPDATE: Ethan Czahor stepped down from his job at Right to Rise on Tuesday. He tweeted about his resignation Tuesday evening.
Before You Go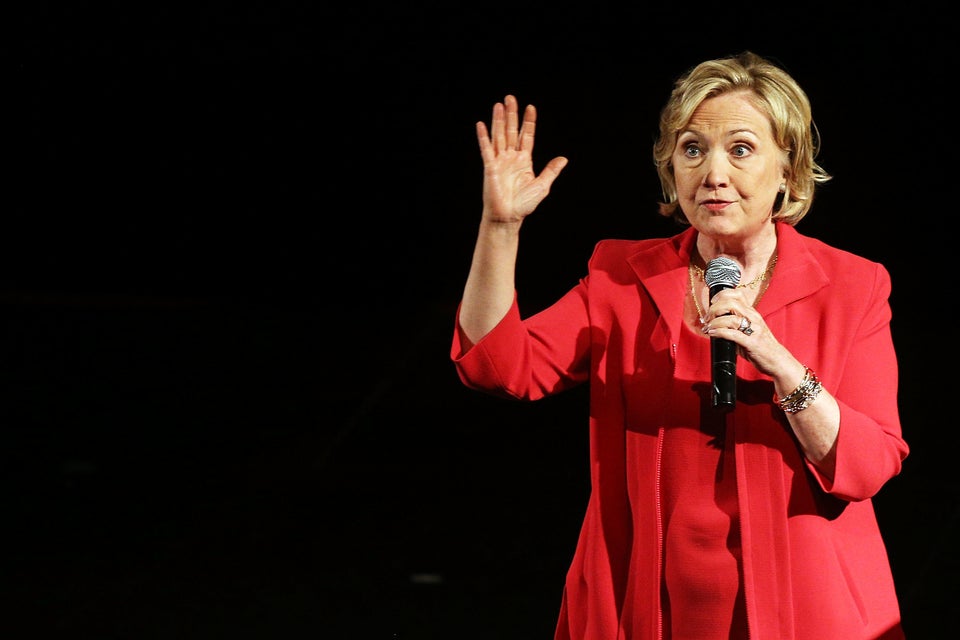 Potential 2016 Presidential Contenders
Popular in the Community