"An Evening With Ethan Hawke" is an invitation as mysterious and elusive as they come. Does that entail eating filet mignon and chatting with the Oscar-nominated actor, or merely sipping wine in the same room as him? Well, as it turns out, a bit of both.
The New York Film Festival hosted a cocktail and dinner reception with the "Boyhood" actor at Lincoln Center on Tuesday night in honor of his new documentary, "Seymour: An Introduction." Hawke directed the film, his third stint behind the camera of a feature, which follows piano prodigy Seymour Bernstein. A night of not knowing what to expect quickly turned into a casual chat with Hawke, as he tied his shoe and sang a Rolling Stones lyric. He told HuffPost Entertainment about his favorite NYFF memory and also reminisced on filming the iconic "O Captain! My Captain!" scene with Robin Williams in "Dead Poets Society." Besides a beautiful Brahms performance by Bernstein, the evening left us with a handful of great stories from Hawke's life and career. Here's what we learned:
He "begged" Richard Linklater for a part in the director's spiritual sequel to "Dazed and Confused"
Hawke spent a huge chunk of his career working with Richard Linklater, from the "Before" trilogy ("Before Sunrise," "Before Sunset" and "Before Midnight") to this year's "Boyhood," so it seemed likely that the actor may appear in Linklater's forthcoming "That's What I'm Talking About." The so-called spiritual sequel to "Dazed and Confused" is about college baseball players in 1980, but don't get your hopes up about seeing Hawke in that world. "No goddamn parts for me!" Hawke said when we asked if he had plans to be in the film. "I begged him. Isn't there a coach or something?" We told him there had to be something Linklater could do. "No, the bastard won't do it. 'Dazed' turned out okay without me so I'm sure this one will be good."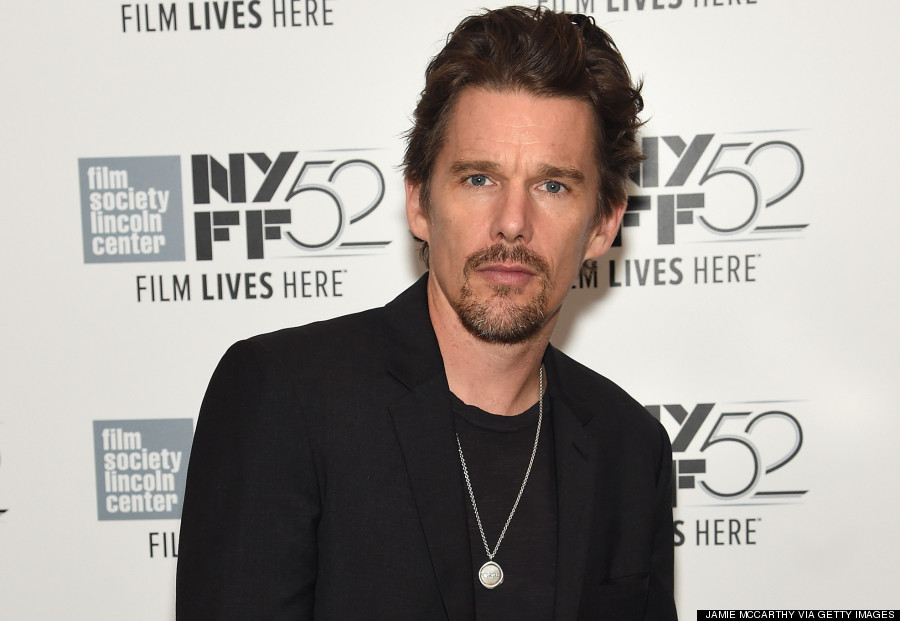 He says there may be a fourth "Before" film
No one wanted to say goodbye to Jesse (Hawke) and Celine (Julie Delpy) when Linklater's "Before" trilogy ended last year. Hawke said "there may be another" film, but it would have to be something separate from the previous three features. "The second film was a call, the third film was an answer," Hawke said. "I feel that if there were a fourth film, it would be starting a second trilogy, or it would be some new call-and-response."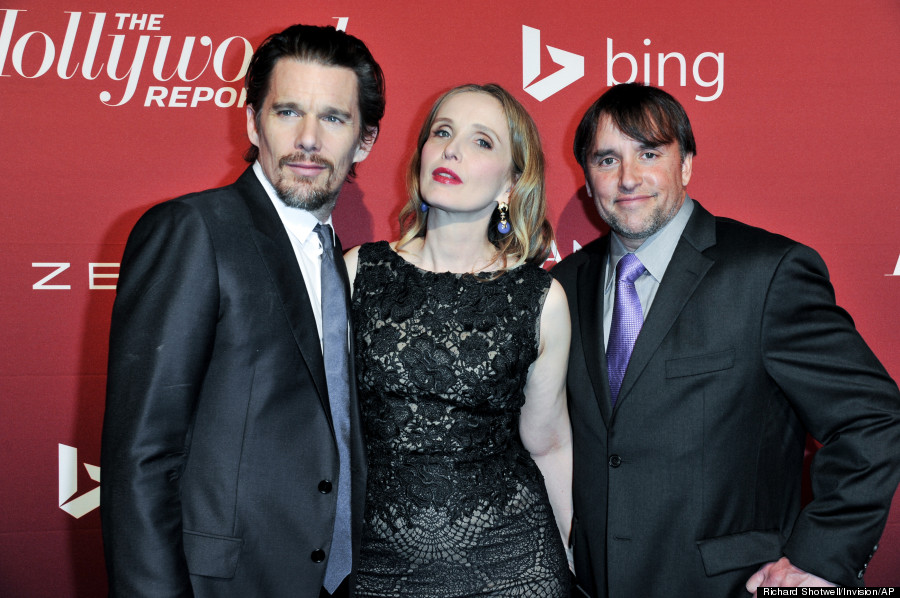 He remembers Robin Williams crying during the "O Captain! My Captain!" scene
While looking back on filming the iconic scene from "Dead Poets Society," Hawke shared his memory of Peter Weir directing Robin Williams. Originally, Williams began to cry during the scene, but to end the film on a different note, Weir told him to remain stoic. "There's beautiful, sensitive Robin Williams with sheets of tears pouring down his face," Hawke remembered. "And Peter's going, 'Now Robin, here's the deal: If you're crying, the boys are going to be worried about you, and I need you to be worried about them. What's gonna happen is Mr. Keating is going to turn around and get into his car and then he's going to burst outside. But right now he wants them to sit down.'" That's just how the film ends: Mr. Keating (Williams) gives his students a heartfelt thank you and we don't see him shed a tear.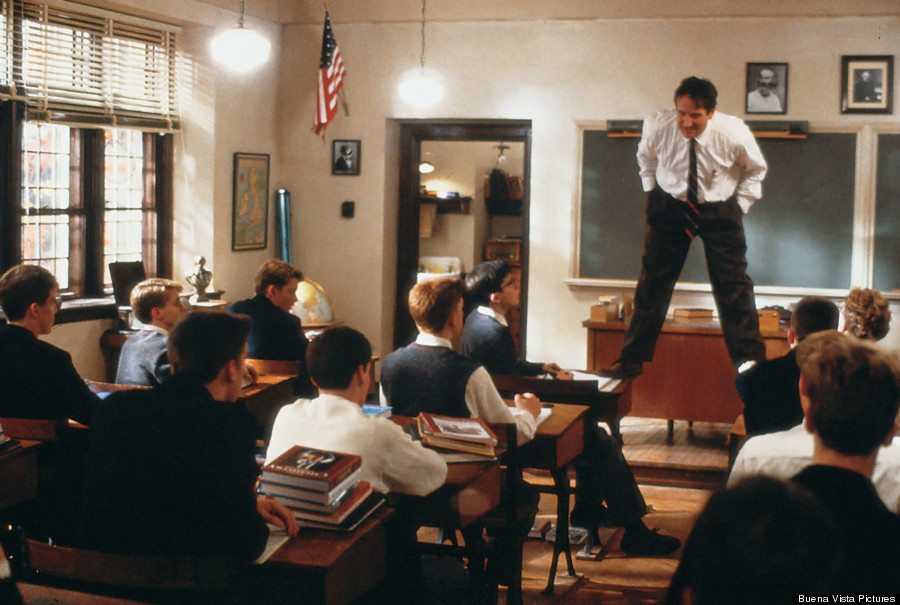 Peter Weir told Disney to fire him if he couldn't shoot the scene his way
Hawke described "Dead Poets Society" as a big budget movie with "a very independent spirit at the helm." During the final "O Captain!" scene, there was some tension on set when the Disney executives tried to rush Weir. The director had created an emotional environment on the set for the boys, blasting Ennio Morricone's score to "The Mission" to get them in the mood. "The music was pulsing, this was my big scene and I was really nervous," Hawke said. When the execs from Disney began motioning to their watches, urging Weir to finish up the scene, the director apparently wouldn't budge. "Peter said, 'Turn off the music. What does this mean? [Motions to watch] This is one of those moments where you have to decide who you work for. If this scene doesn't work, we should've never come here. If you're trying to tell me I should hurry, then go fuck yourself.' Well, he didn't use the f-word like I did, but he said 'You should fire me.'"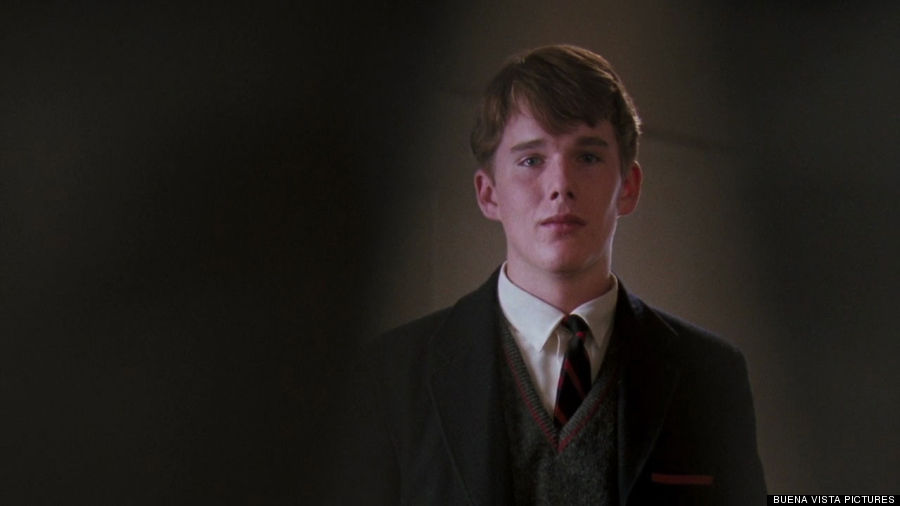 Norman Lloyd gave him some profound words of advice
Hawke remembered that during one scene he was joking around on set and knocking other actors' books out of their hands. Legendary actor Norman Lloyd, who played the school's headmaster in the film, shared some wisdom Hawke that day. "I was being a real jerk," said Hawke, "and Norman came up to me and he said, 'You have no idea what's happening right now, do you? You're having one of the most amazing experiences of your life. It's not the right time to be joking.'"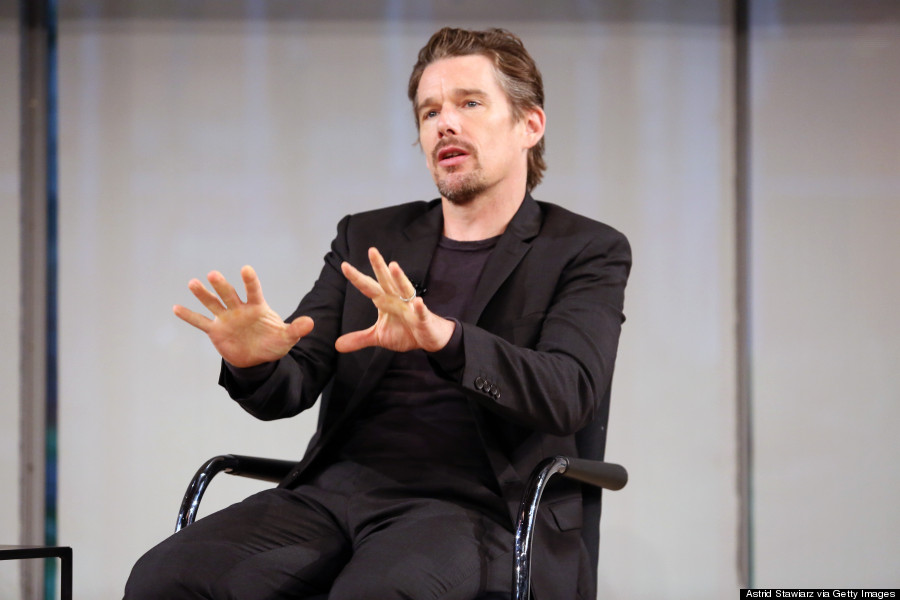 His favorite NYFF memory was seeing a Rolling Stones concert film with Linklater
Back in 1996, Hawke saw "The Rolling Stones Rock and Roll Circus," originally filmed in 1968, at the New York Film Festival with Linklater in tow. "It ends with 'Salt of the Earth,'" Hawke recalled before breaking into song. After the brief digression, he continued: "Anyway, it was this crazy Rolling Stones concert film that has been lost. I remember we were just kind of floored by it and we had walked all around the city thinking about -- because John Lennon introduces Mick Jagger. It was so interesting to look at how rock 'n' roll had changed, and how movies had changed and where the counter culture is."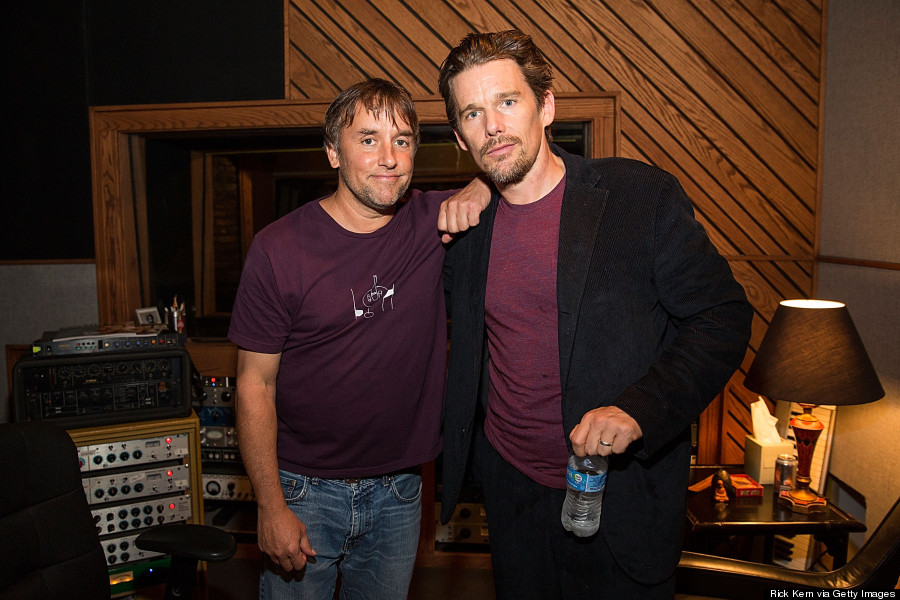 That's why Hawke loves the New York Film Festival so much. "It's never trying to sell anything. All these other festivals turned into like a sales conference or something," he said. "But the New York Film Festival is still just celebrating movies and introducing New York to the best of American movies and foreign movies. They've always had their foot in not trying to be in the hip of the moment, but actually trying to mine some real counter culture. ['The Rolling Stones Rock and Roll Circus'] really made me think where the hell any genuine counter culture was any more, it all gets usurped by business so fast."
Before You Go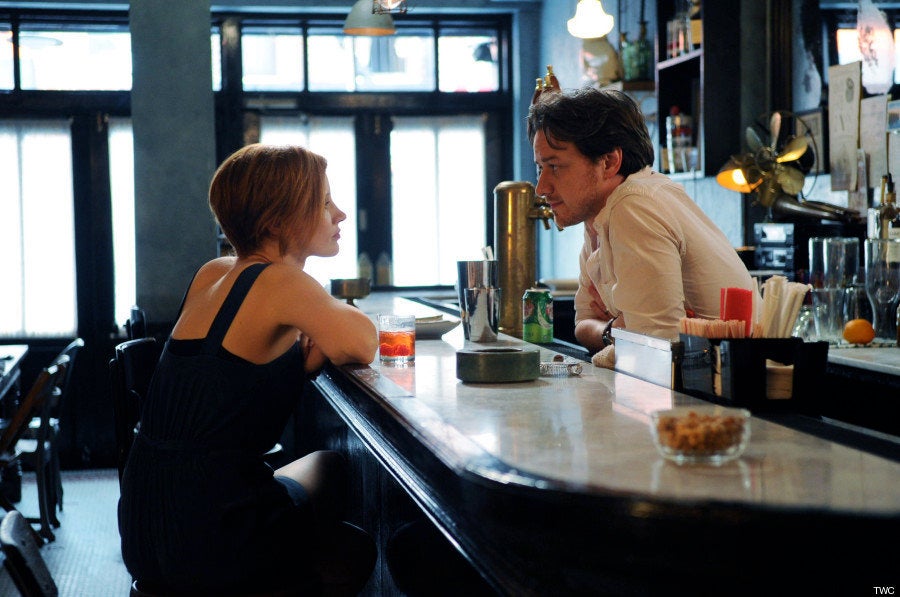 Fall Movies 2014
Popular in the Community