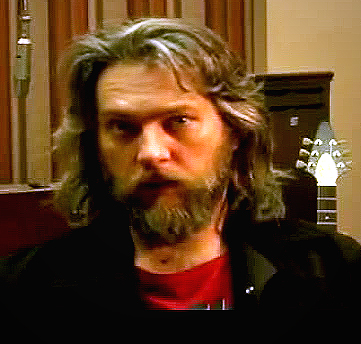 "God gave us music that we may pray without words" is carved over the entrance to an opera house in Paris. He may not know that exact quote but Ethan Johns lives it every day.
The son of famed producer Glyn Johns (who worked with the likes of Dylan, The Band, The Stones, The Who, Led Zeppelin, The Eagles, Clapton, The Clash and Ronstadt, among others) he says he's always known he'd make his life in music. But, he says it was also clear that "being my father's son has highlighted the fact that I had to carve out my own path.
"I think oddly, my father knew I would do this before I did," Johns says. "My earliest memories in life are related to music and the power of it. Music was my first language. I could play before I could speak. I say more with music than I could with words. I'm interested in a lot of other things, but music is my passion."
Fast forward to 2010, and it becomes clear that Ethan Johns' passion for music has brought him a long way.
According to his bio, Johns has thus far served as musician -- playing drums and percussion, as well as all sorts of guitars -- and/or engineer and/or producer on a total of 57 albums that have been released with two still "forthcoming." This doesn't count his tours with such as Emmylou Harris, Ryan Adams, Ray LaMontagne and, most recently, Tom Jones (with Johns in photos below) on a promotion tour in the UK for his latest project, the Johns-produced Jones CD, Praise and Blame.
What exactly, I asked him, does a record producer do? "One of the best things about producing records for me is the fact that the job changes with every artist," he says. "One of the things that prompts people to call me to collaborate is that I am after honest performances. I'm a huge fan of the more sophisticated pop record makers like Brian Wilson and the Beatles. Pop's great but it's become very disposable like everything else in our society.
"My job is to try and help the artists I work with achieve their utmost goals; to say whatever it is they're trying to say and to do so in the most honest way they can. The thing that really lights me up is a spiritual elevation in performance."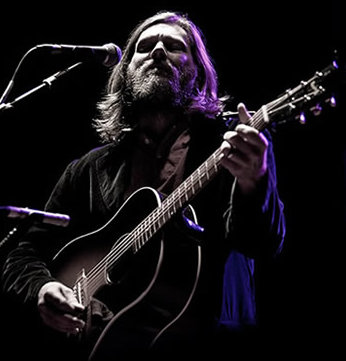 How he gets together with artists varies according to the people involved.
"The way I come to a project can be casual or official," he notes. "I ran into Luther Russell on and off for five years and we'd talk. One day, I suggested we have coffee. I asked him to play some of his songs for me and, when I heard them I decided I'd like to do an album with him. Dave Palmer fell in love with a piano in my studio. He asked if I would mind if he came by and played. Of course I said I wouldn't mind. I heard him play and recorded him.
"In the studio," he continues, "there are instances where I'm fairly passive. Every job is different. I want to get the most out of an artist and I understand that you never know what you're going to walk into from day to day. Ray LaMontagne's first record was a low-budget one. We rehearsed for five days, went into the studio and recorded it very quickly. Ryan Adams is constantly writing material. I can come into the studio and he will want to record something he's written the night before.
"There are no rules to what I do and heaven forbid there's a formula. I'm always going for that moment of inspiration. In fact, heaven forbid I make a perfect record. What else would there be to do?"
Even if there's no formula and there are no rules, are there optimum conditions for recording? Yes, there are, and he says that his new record -- the Tom Jones album -- is an example of all the facets that comprise the optimal recording conditions being present.
"The environment is crucial. A creative environment will outweigh a sonic environment," Johns believes. "Peter Gabriel's studio, where we recorded Tom's album is an old converted mill. It's a natural environment with a natural light; great for music."
Johns used no headphones, no speakers. Of Jones, he says, "His projection is extraordinary. A lot of the sound on the record comes from Tom's mic, an old RCA model that picks up sound from the front and the back. That's what you hear. We just recorded the noise that we made."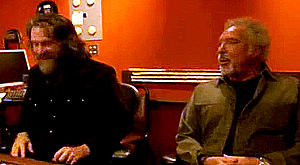 A native of the UK, Ethan Johns spent 15 years in Los Angeles. Although he won't acknowledge it, he was key in the success of the Kings of Leon (for which he credits songwriter/producer Angelo Petraglia), Adams and others.
Since "spiritual elevation" is what "really lights" him up, Johns must have been very, very happy working with Jones because, in a departure from anything he's done previously, for this project Jones mined the American spiritual and gospel songbook to come up with an album that is, for him, highly unusual.
Jones has explained in many interviews that, as a youngster in Wales, listening to the BBC, he was exposed to all kinds of American music, from 50s rock 'n' roll to Mahalia Jackson's gospel catalog.
Johns, however, says that, "To me, all music is spiritual. Tom is a Christian. My spirituality is a lot broader. I have tremendous respect for all religious ideals. In this album there are specific references to the gospel. For example, John Lee [Hooker, who wrote Burning Hell, one of the songs on the album} is asking the question, 'Where do I go?' Well, I'm not sure of that. But, hopefully, these songs will speak to people of all denominations."
To help the CD speak most eloquently, Johns gathered a first-rate group of musicians and singers to back Jones. Among these are his good friend Benmont Tench, keyboard player for Tom Petty and the Heartbreakers; Booker T. Jones of Booker T and the MGs; Augie Meyers; Gillian Welch and Dave Rawlings. Johns himself played guitar on every track and additional instruments on some.
When asked how he chooses the musicians, he speaks of the musicians' communities which, he says, "are very important to me. When I moved to LA in 1994 a guy named Jack Joseph Puig was mixing an Aimee Mann record and he introduced me to Jon Brion. I don't use this word much, but Brion's a genius. Through them I fell into this group based at a club called Largo."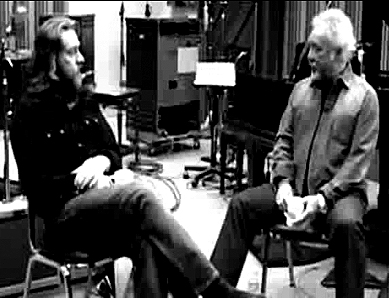 He recalls that he'd wanted Welch and Rawlings for this project, recorded in part at Sunset Studios in LA, and got to them through their mutual friend, Benmont Tench. When Ben gave me Gill's number and I called her, she said, 'Great! I'll be down tonight.' And she was. I learned so much living there for 15 years."
Johns was first asked to work with Jones by Louis Bloom of Island Records and Tom Jones' "son-slash-manager" (as Johns calls him), Mark Woodward. "Mark is fabulous. He's great to work with."
But it wasn't until he met the singer that he decided to do the album. "The main reason I wanted to make this is when I met Tom he looked me straight in the eye and talked about it. I could tell this is something he's passionate about and it would be worth getting in the trenches with him. He had something to say and that is enough for me. He loves to sing and I've never seen anybody work as hard as Tom. He'll get up at 6:30 in the morning to get to the studio to sing."
The 11 tracks range from songs by Bob Dylan (What Good Am I?), Billy Joe Shaver (If I Give My Soul);; Jesse May Hemphill (Lord Help); Rosetta Tharpe (Strange Things); Susan Werner (Did Trouble Me); and the aforementioned John Lee Hooker. Jones and Johns get credit for their new versions of traditional songs. Johns explains, "There are songs out there that are so old that nobody knows where they come from and nobody owns the copyright. When you do a new recording, you may do your version."
Praise and Blame was not without controversy, none of it emanating from the artist's or producer's camps. In early July, three weeks before the CD was released, an allegedly "leaked" email from an Island Records executive -- whose actions clearly belie his name, "Sharpe" -- trashed the CD. That got press worldwide. Then, the last week in July, when it was released, a record company press release declared that Sir Tom would become once again the oldest person to have a number one CD in the United Kingdom. He'd had that distinction in 1999 and lost it in 2009 when Bob Dylan's Together Through Life hit the top spot. But, Dylan still holds the title (for now) as Praise and Blame debuted in the second spot with Eminem's Recovery holding fast at the top.
Sure, a number one debut would be great, but Johns says, "Number two is incredible! To have this record do so well? Great! It is 100 percent uncompromising in every form. Number two? Are you kidding? Number two is extraordinary! Rock on, Eminem!"
Now back living in England with his wife and two daughters and owner of Three Crows Music, Johns is working on something new. He is shy of the spotlight -- it is very difficult to find a photo of him, for example. The shot of him onstage (second from top above) is a rarity -- and he says that shyness could be what "kept me from seeking a performing career.
"But, I've been writing for 20 years and I've been helping other artists make their records. I found myself as of two months ago with a collection of songs that say what I want to say.
His father is producing the record and Johns is thrilled. "I have more respect for him as a record-maker than for anybody else. He is the most extraordinary, ethical record-maker. He's the most rock 'n' roll guy I've ever met. I still believe in what the 60s generation set out to achieve.....Remember having dinner with Dad and a [friend of his]I asked them both, 'Do you feel like rock 'n' roll failed to live up to its expectations?' Without missing a beat, they both said, 'no.'"
And it is by those 60s-type values that Ethan Johns seems to live his life. That rock 'n' roll era, he believes, gave rise to the "courage to instill in people that ability to do what they want, to do what's right."
Popular in the Community