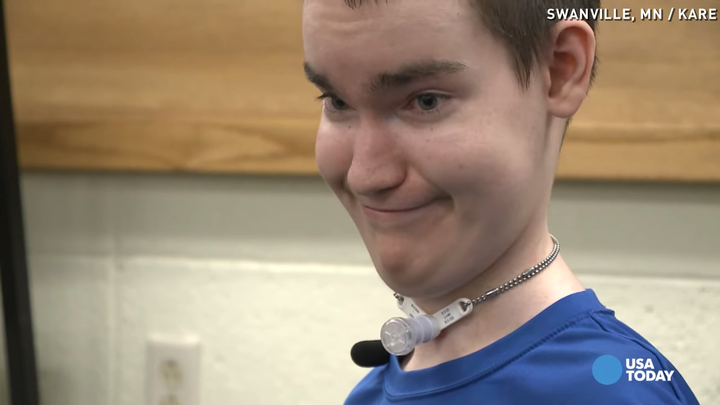 One teen in Swanville, Minnesota, marches to the beat of his own drum.
Ethan Och, 18, plays drums for his school band, pep band and marching band despite a progressive genetic disorder, called spinal muscular atrophy, weakening the strength and range of motion in his arms. The trick? He uses drumming apps on a tablet that's hooked up to an amp to play all kinds of percussion.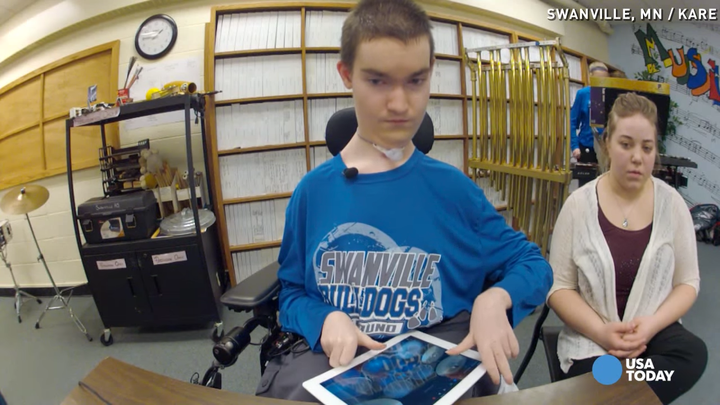 In March, the innovation earned Och, and his former band teacher, Gina Christopherson, the 2016 Section 5 National High School Heart of the Arts Award, which honors individuals who "exemplify the ideals of the positive heart of the arts that represent the core mission of education-based activities."
"I'm not exactly sure what draws me to [music] so much," Och, who will be studying computer science or engineering at the University of Minnesota, told the St. Cloud Times. "There are variations and combinations and a large amount of melodies you can make with different notes. There are so many different types of songs and you can take a melody that you know already and alter it. Art kind of balances out all the science."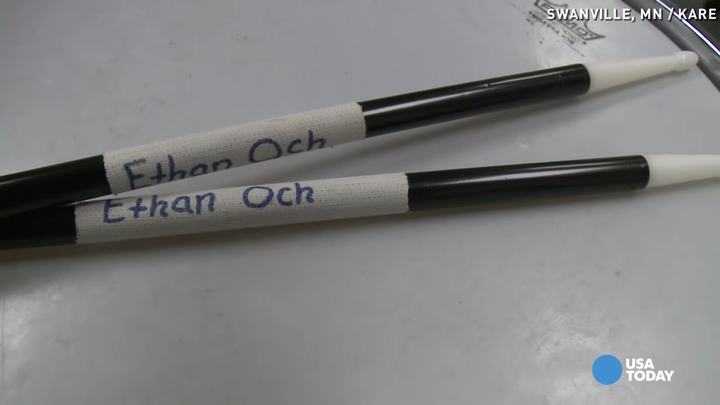 Yet, Och's experimental way of playing drums wasn't as clear and simple as his love for music. In fact, four years ago because of his disability, he thought he had to quit band. He had gone from using wooden sticks to a lighter, aluminum alloy variety, but his spinal muscular atrophy was slowly robbing him of the dexterity to use sticks.
"Rhythms were getting too hard for me to play on a snare drum or a bass drum," he told the St. Cloud Times. "I wasn't able to keep up, so I thought I had to quit. But then we ended up finding an answer, kind of by accident."
Fortunately, Och's band teacher, Christopherson, wasn't singing the same tune.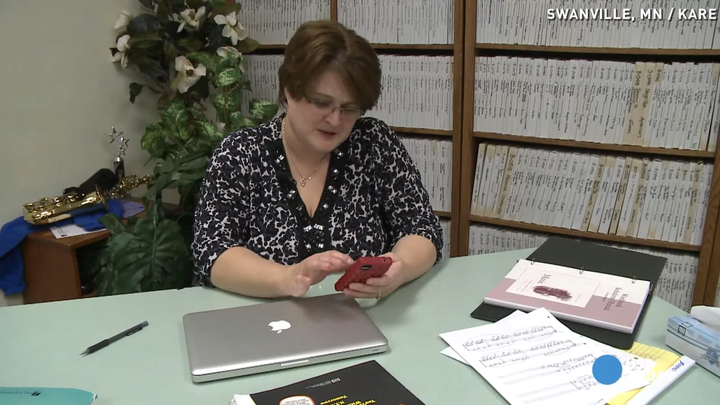 "I don't believe in 'I can't,'" Christopherson told USA Today.
As Och was delivering the bad news to Christopherson, she noticed he was playing with a piano-playing app on his smartphone and "Mrs. C got to thinking," Och told the St. Cloud Times.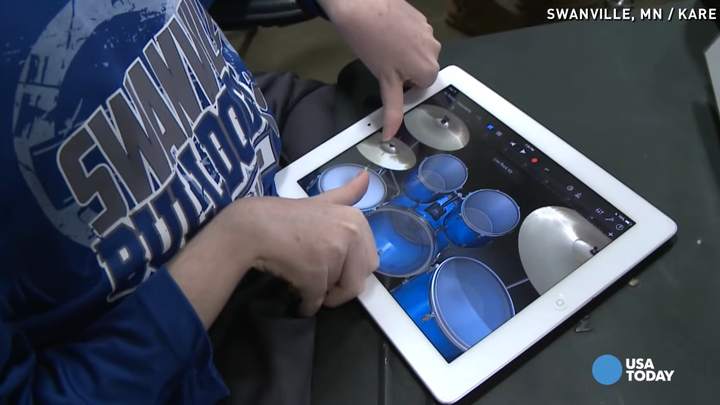 She began digging through iTunes for music apps that could possibly help Och out, downloading about 75 of them and blowing out many speakers until they found the perfect amplifier. Eventually Och was given an iPad by his school and thanks to the tablet, accompanied by an amp and the apps GarageBand, Shaker! and Cowbell Plus, Och was able to keep up with the rest of the band.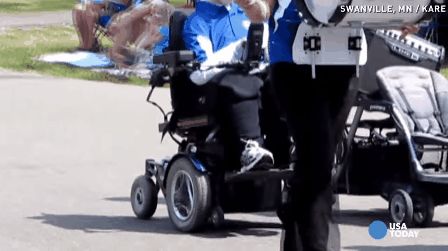 He was even able to play with the marching band -- with the help of a student walking aside Och pushing a baby stroller with a car battery and an amp.
"He's part of the team, you don't leave somebody behind," Christopherson told USA Today.
Before You Go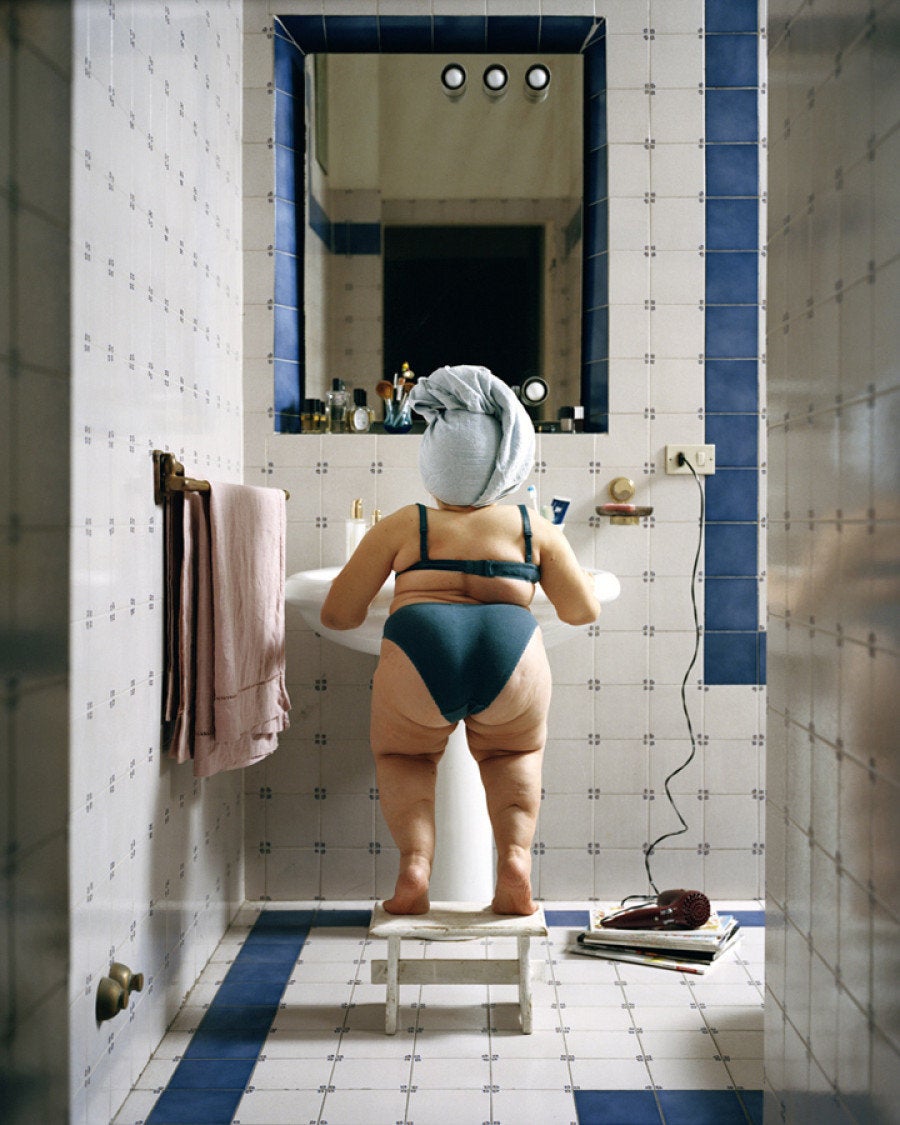 Living With A Disability
Popular in the Community