Update June 11, 2013: Following a June 5 report by the Turkish Medical Association that protester Ethem Sarısülük had died, the organization is now saying that Sarısülük is in fact brain dead, but is being kept alive "connected to machines," according to an updated post in the Hurriyet Daily News.
Sarısülük is the third person to die in six days of violent protests that began in Istanbul and have spread throughout Turkey. The other two were Mehmet Ayvalıtaş, 20, who was reportedly run over in Istanbul's Umraniye neighborhood on Sunday, and Abdullah Cömert, 22, who was reportedly killed in the southern border town of Antakya during clashes with police, per Hurriyet.
Cömert's death has been the source of much controversy. The governor's office in Hatay province, where Cömert died, initially said Cömert had been shot. Hatay's chief prosecutor's office, however, said an autopsy showed a blow to the head, not a gunshot wound, killed Cömert, the Associated Press reported Tuesday.
The clashes in Turkey began on the morning of May 31, when police raided a peaceful protest in Istanbul's Taksim Square, aggressively using tear gas and water cannons to disperse activists who were protesting the uprooting of trees in Gezi Park, the last green area in the city's center.
As of June 5, more than 4,100 have been injured, and 43 remain in critical condition, the Turkish Medical Association said in a statement released to media.
Related
Before You Go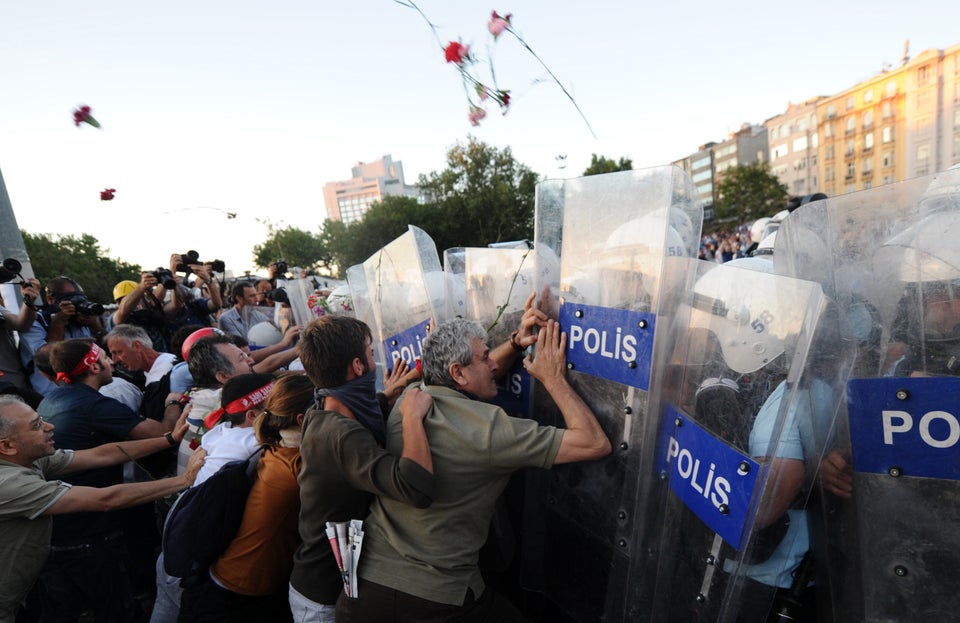 #OccupyGezi Protests
Popular in the Community