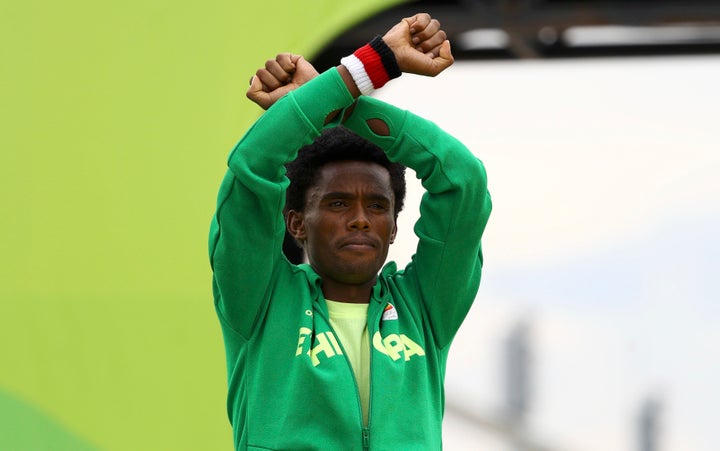 A crowdfunding campaign has raised over $100,000 for Ethiopian runner Feyisa Lilesa, after the athlete staged a daring protest during the Rio 2016 Olympic Games.
Lilesa used the men's marathon, in which he earned a silver medal, to bring international attention to an ongoing crackdown on political protests in Ethiopia. Holding his arms crossed in the air as he neared the finish line, Lilesa's gesture was one of the defining moments of the games.
Now, with the Olympics having come to a close, Lilesa is in a precarious position and fears government reprisal for his actions. The Ethiopian government said on Monday that he would be greeted with a hero's welcome if he returns, but their statement is at odds with authorities' attempts to violently quell dissent in the country.
"If I go back to Ethiopia, maybe they will kill me," Lilesa told reporters at a press conference following the race.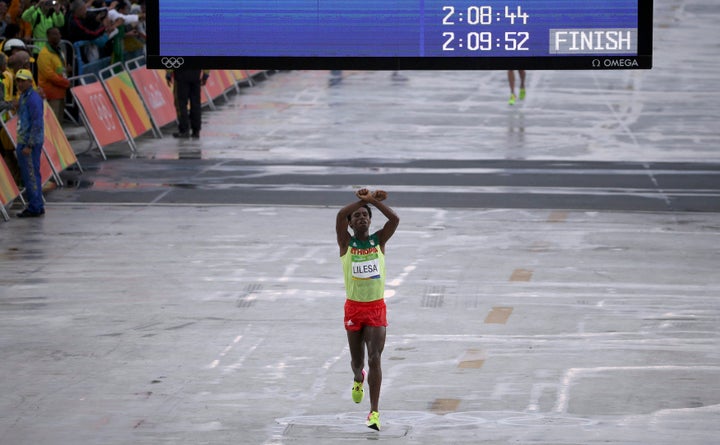 The 26-year-old stated he may seek refuge outside of Ethiopia following his protest, and the International Olympic Committee is investigating his actions, which ignored the organization's ban on political displays.
Supporters have hired a team of legal representatives to aid Lilesa, according to the BBC, and the lawyers plan to request he is granted asylum in the United States.
The GoFundMe campaign started for Lilesa is also continuing to grow, and has already wildly exceeded organizer Solomon Ungashe's initial goal of $10,000. As of Tuesday afternoon, over 1,700 people raised $100,545 for Lilesa and his family.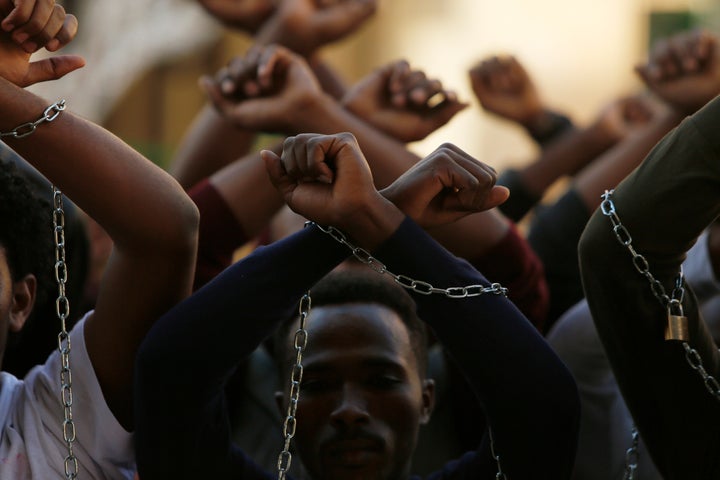 What Lilesa Was Protesting
Lilesa's "X" gesture is a widely used protest symbol in Ethiopia, where rights groups have documented hundreds of killings this year during anti-government demonstrations. Protesters from the country's Oromo tribe, of which Lilesa is a member, began rallying against a proposed urban expansion plan in November. The demonstrations widened since then, and authorities have escalated a brutal crackdown to try and quell protests.
The initial demonstrations last November opposed the ruling government's plan to broaden the borders of the capital, Addis Ababa, into the surrounding Oromia region. Addis Ababa is in the center of Oromia, but the country's politics and security apparatus is largely controlled by the Tigrayan ethnic group. In the past, the city's expansion has resulted in clashes and forcible evictions.
People who are ethnically Oromo ― around 35 percent of Ethiopia's population ― have also been subjected to political repression and abuse including torture and rape while in detention, according to rights groups.
Farmers and students gathered to voice their dissent with the state's Addis Ababa Integrated Development Master Plan throughout the end of 2015, fearing that it would involve seizing land from Oromo people. Security forces responded with violence, using live ammunition and arresting opposition politicians.
Amid international pressure, the government canceled its Addis Ababa expansion plan in January. But the Oromo protests have persisted to grow and now include calls for political change and an end to police brutality. Oromo people, as well as other ethnic groups, have protested in solidarity in countries across the world.
Security forces have killed at least 500 people since the protests began in November, according to Human Rights Watch figures. Reports from HRW include witnesses stating that authorities fired indiscriminately into crowds of unarmed demonstrators.
The United Nations Human Rights chief called earlier this month for the government to allow international observers into the country, expressing concern at the arrest of protesters and reports of excessive force.
Before You Go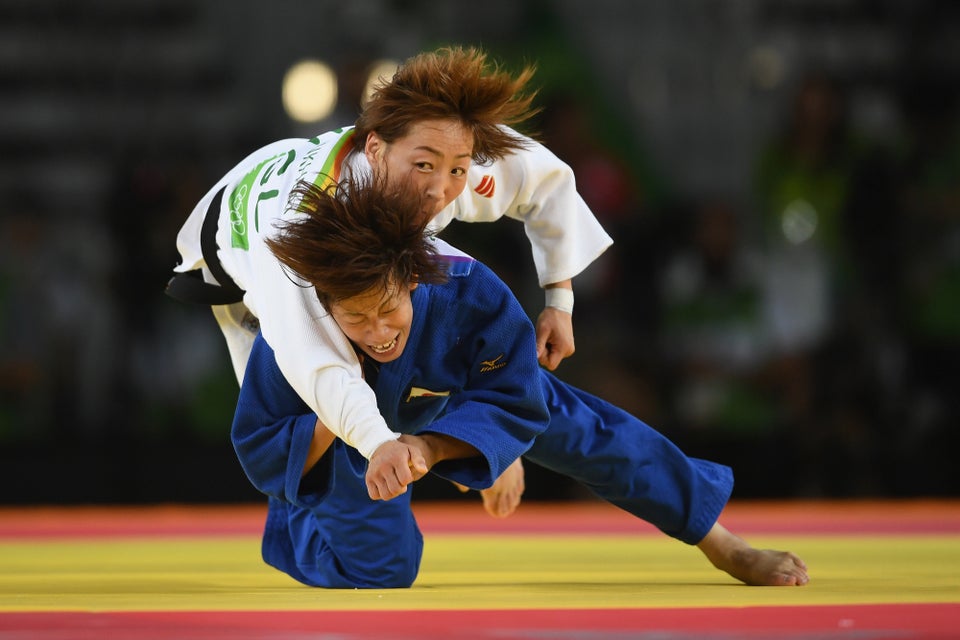 Best Photos From The Rio Olympics
Popular in the Community