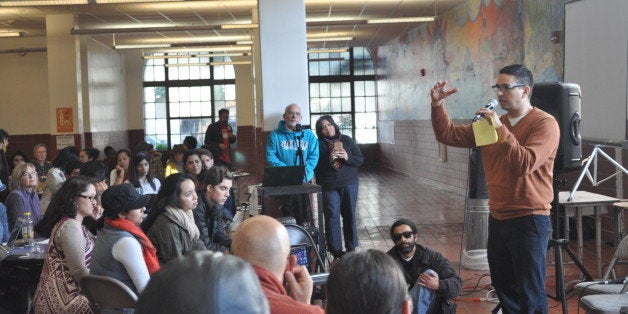 SAN FRANCISCO -- Teachers of a controversial Mexican-American studies program outlawed by the Arizona legislature are pressing to spread similar programs across the country.
As the 9th U.S. Circuit Court of Appeals considers a challenge to Arizona's ethnic studies law, about 150 teachers, students and activists gathered Saturday at San Francisco's Mission High School cafeteria to exchange stories of victories and defeats in extending ethnic studies courses to Arizona, California and Texas.
The educators and activists hope to address what they view as a pressing need to make coursework reflect the experience of Latino, black and Asian-American students by studying more works by authors of color and introducing in-depth study of issues like race and the history of Americans descended from places other than Europe.
Such coursework, supporters say, helps engage students whose history and perspective are currently shortchanged at school, and improves students' self-image by valuing their history and culture in the classroom.
"What they did in Arizona was make love illegal," said Curtis Acosta, a former teacher of Tucson's prohibited Mexican-American studies curriculum, standing in front a poster reading "Raza Studies Now!"
Public school teachers and college professors from California told the group that after seeing the Arizona legislature shut down Tucson's Mexican-American studies program, they decided to take a more proactive approach. They launched the Ethnic Studies, Now! campaign and promoted progressive candidates for open school board seats.
The strategy paid off. While the Arizona state government has cracked down on ethnic studies classes in public schools, arguing that the way they are taught can breed resentment against whites, several districts in California have taken the opposite approach.
"This is really an act of self-defense on our part -- of our history, of our culture," Oscar de la Torre, a member of the school board in Santa Monica, said of recent votes to implement ethnic studies in California districts. "This is the process of de-colonizing the curriculum. … This is the fight of people of color trying to create an inclusive form of education."
Educators in Texas also are working to implement ethnic studies classes in individual school districts, following the state Board of Education's refusal to approve a statewide Mexican-American studies course last year.
"We've been emboldened and inspired by nuestra familia en Tucson, who took the brunt of all this," said Tony Diaz, who co-founded a group called "Librotraficante" -- Spanish for "book smuggler -- to bring books from the prohibited curriculum to Tucson. "This is the beginning of a long-term movement. It's going to keep blossoming."
In 2010, the Arizona legislature passed a law aimed at shutting down a Mexican-American studies curriculum in Tucson's public schools over concerns among conservatives that the courses politicized students and bred ethnic resentment against whites. The law prohibits courses that call for the overthrow of the U.S. government, foster ethnic solidarity or treat students as members of a group rather than individuals.
On his last day in office as Arizona's superintendent of public instruction, Huppenthal issued a letter saying Tucson's "culturally relevant curriculum," an ethnic studies program city schools implemented at the request of a federal court to help resolve a decades-long desegregation case, also violated the law.
The 9th U.S. Circuit Court of Appeals on Monday heard a challenge to Arizona's ethnic studies law brought by students of the Tucson classes. A decision is pending. A federal judge largely upheld the law last year.
While courts sort out the Arizona law, the students gathered at the Ethnic Studies Summit on Saturday said that multicultural curricula had kindled a new interest in education that often extended beyond the classroom.
Stephanie Delgado, a 21-year-old student at Napa Valley Community College, said she grew up wishing she had lighter skin and feeling ashamed of speaking Spanish, the language her Salvadoran family speaks at home. But after taking an ethnic studies course as a college student, she said her perspective changed.
"I love my skin color, I love being a Salvadoreña, I love my culture," Delgado told the group. "That's all because of ethnic studies. It has brought so much happiness into my life."
Before You Go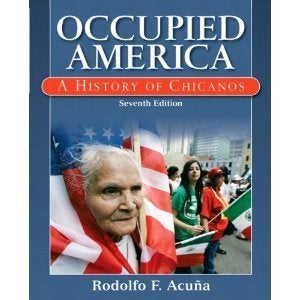 Latino Books Once Banned In Arizona
Popular in the Community