Here's how it works: Before a flight, a passenger can place a bid online for one, two or three seats next to theirs, depending on the type of plane and how full it is. It's not guaranteed they'll score any extra space, according to Etihad, but they'll receive a confirmation 32 hours before the flight. If the bid is accepted, the passenger pays for keeping the extra seat or seats empty and enjoys some bonus space. If not, they're out of luck.
An Etihad spokesperson wouldn't confirm how much "neighbor-free seats" are going for. There are minimum and maximum bidding amounts for each flight, according to the carrier's website, but it doesn't specify what those prices are.
"Neighbor-free" bidding is among moves the Abu Dhabi-based airline is making to generate more revenue streams in a difficult Middle East market, Bloomberg notes. Etihad flies into the U.S. through Chicago, Los Angeles, New York City, San Francisco, Dallas and Washington, D.C.
This latest offer, however, has us intrigued. And ready for some elbow room.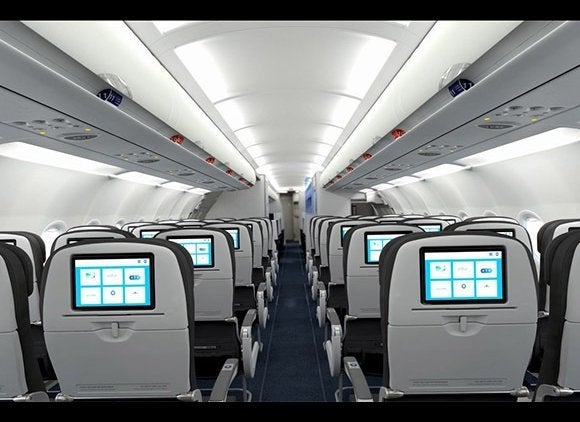 The 10 Best Coach-Class Airlines in the World