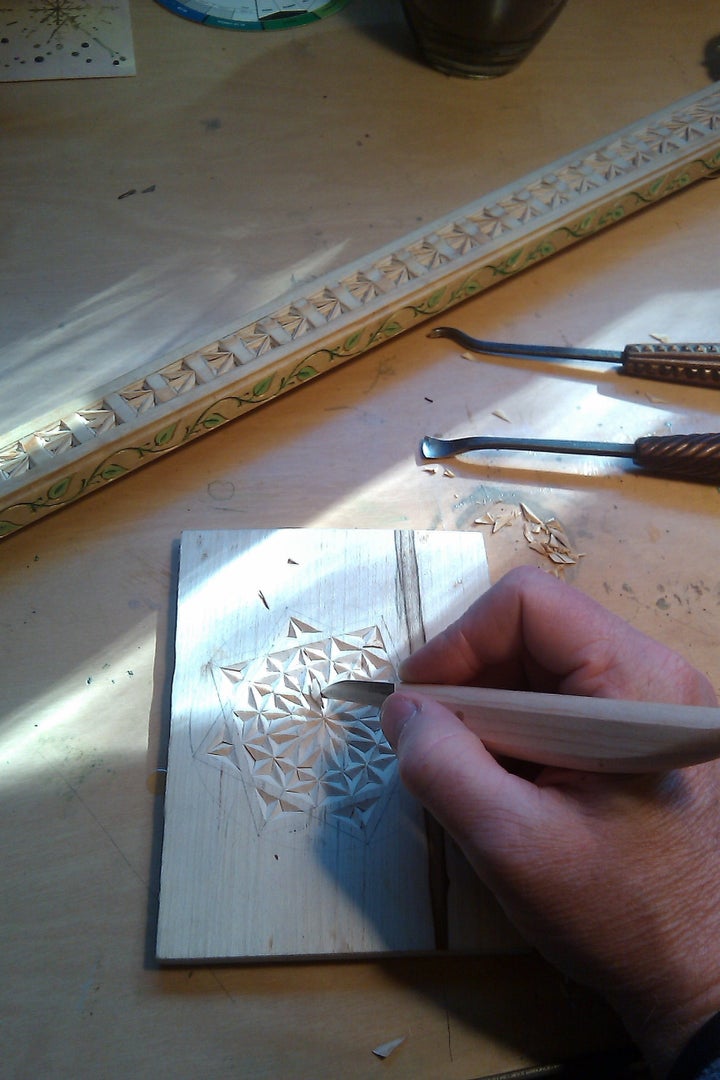 Colleen Fields, 54, lives in a remote town in the North Carolina mountains, has never considered herself an artist and would not know the first thing about creating a Facebook or Twitter profile. But when she lost her job as a newspaper subscriptions manager nearly two years ago in the height of the recession, a friend suggested that she check out Etsy.com, an online venue for the buying and selling of handmade goods. Fields took a mental inventory of her artistic talents, thought of the few pairs of earrings and necklaces she had made for friends and family as gifts over the years, and opened her first online crafts store in December 2009.
"I thought maybe I could supplement my income, not thinking it would be my whole income," said Fields, who lives in a small town near Asheville, North Carolina. "I'm trying desperately to learn the Facebook and Twitter part of it, and that's the part I'm having trouble with because I'm not real computer literate. Fifty-four years old-- it's hard teaching an old dog new tricks!"
Fields said she started the shop as a way to make a few extra dollars during her job search, but the job search has not gone as well as she hoped.
"I must have sent out a thousand or more resumés and applications," she told HuffPost. "Last week I applied a job at a convenience store, and they said they had over 200 applicants. It's just crazy. There are no jobs around this area."
Fields' Etsy shop, called Gemstones and Wire, features necklaces, earrings, and handmade polymer clay vases. She said she has only sold about 20 items so far this year, but she hopes to expand her business as she learns how to promote herself online.
"Some women pay all their family bills with it," she said. "I'm just not one of them yet. I would love to be one of them."
Faced with tough economic times, a surprising number of jobless Americans like Fields are tapping into their creative sides to offset a loss of income. John Carlson, 48, of St. Paul, Minnesota, says he began selling paintings, hand-carved crosses and Ukrainian Easter eggs on Etsy to supplement his unemployment benefits.
"I'm not making enough to make really a difference at this point, but it is an interesting direction and use for my skills," he told HuffPost. "I see there is a growing interest in handmade items, so I plan on making more and more artwork as part of my income for the future."
Carlson was making $60,000 a year in civil drafting and design before he was laid off in April, and he said his unemployment checks barely keep him and his wife afloat.
"I never intended on using Etsy or my artwork for full-time income, and have actually given away more artwork as gifts than I've sold," he said. "But faced with an extended unemployment and tough national economic situation, I have recently started to promote myself and my artistic work. Now I look at a sale of one fifteen dollar necklace pendant as five loaves of really good rye bread."
Jennifer Ortiz-Colina, 28, who sells stationery under the pseudonym "NotePourri" on Etsy, said the online crafts shop has given her a sense of purpose and honed her entrepreneurial skills for the past ten months of her unemployment.
"I think a lot of people are seeing that artists by nature are not business people," she said. "Now they are realizing, 'I can be an artist, and I can make money, and I can be a business person.' Going to craft shows would not have the same effect-- I have international customers I wouldn't have without venues like this."
Although it's difficult to make a comparable income on Etsy to the amount they were making before the recession, the unemployed Etsy artists said they are looking forward to the holiday season, which usually translates to a spike in sales.
"I plan on carving some bigger items, like rocking horses and other things, before Christmas," Carlson said. "It's really good to stay occupied and create something nice."
How have you been coping with the recession? Please send your unique stories and comments to Lbassett@huffingtonpost.com.
Support HuffPost
The Stakes Have Never Been Higher
Related
Popular in the Community