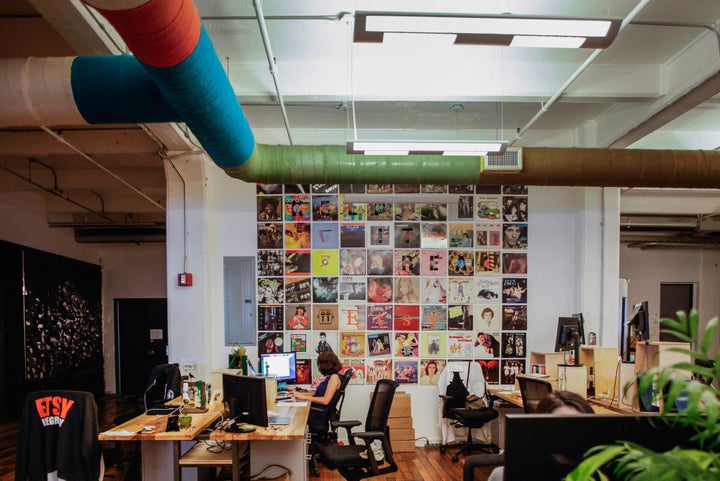 Etsy showed Tuesday that a public company, beholden to shareholders craving short-term financial gains, can still hold to its principles.
The online retailer of handmade goods became the first U.S. company to be recertified as a B corp by the nonprofit B Lab after going public. The reassessment means that Etsy will continue to be held accountable for pursuing its core mission: fostering craftsmanship and creativity with a transparent business model. The company must also provide for the public good and release reports on its social impact.
Etsy already held B corp status when it filed for an IPO in March last year. By reobtaining the designation as a public company, the e-retailer has essentially announced that it intends to keep to its original principles even under pressure from shareholders to cut costs or deliver profit.
"We're in an era of great innovation when it comes to social responsibility and business, and we believe that all companies, no matter their size or what type of corporate structure they employ, can and should use the power of business to create social good," CEO Chad Dickerson wrote in a blog post Tuesday.
Dickerson addressed one potentially touchy subject in his post: Last year, Bloomberg reported that a change in the registration of Etsy's Irish subsidiary would allow it to not disclose financial reports about that division while funneling overseas revenue away from the U.S. parent company. Setting up in Ireland also allows companies to take advantage of lower tax rates there.
The CEO reassured readers that Etsy's tax structure had been approved by the B Lab. "We provided them with detailed information about our global, values-aligned tax planning and our commitment to growing our international operations from Dublin," Dickerson said.
Etsy currently offers 36 million listings for handmade home goods, jewelry and other crafts. Its gross merchandise sales hit $1.93 billion in 2014.
But rapid expansion hasn't come without some concessions. Last fall, Etsy announced that it would begin pairing sellers with manufacturers to help the former keep up with demand. In the process, it reminded buyers that Etsy's definition of "handmade" goods is not limited to goods "made by hand." The company has also partnered with major retailers, including Whole Foods and Macy's, to reach a bigger consumer base.
CORRECTION: An earlier version of this story incorrectly referred to Etsy as a benefit corporation, which is a separate distinction from a certified B-corp.
Related