It's impossible to think of Etta James without wanting to hum the long, soulful notes of her signature song "At Last." The late singer became an American icon with hits like 1968's "I'd Rather Go Blind" and "A Sunday Kind Of Love" in 1961, but along the way, she maintained her star status by sporting big, winged-out eyeliner and even bigger hair.
Throughout it all, James was a survivor. After making it through a tumultuous childhood, she went on to battle drug addiction and alcoholism during the course of her successful career. By the late '80s, however, James had picked herself up and she went on to win her first Grammy in 1994. Nine years later, the "Tell Mama" singer underwent gastric bypass surgery and lost over 200 pounds. Of course, she never lost her penchant for bold prints, grand silhouettes, sequins and the like -- the woman was truly a presence.
Unfortunately, James died of cancer just five days before her birthday last year. In honor of what would be her 75th birthday on January 25, we're taking a look back at the artist's diva-level style. Sit back, hum a few bars of "At Last" and enjoy the grandiose fashion sense of one of America's most iconic musicians.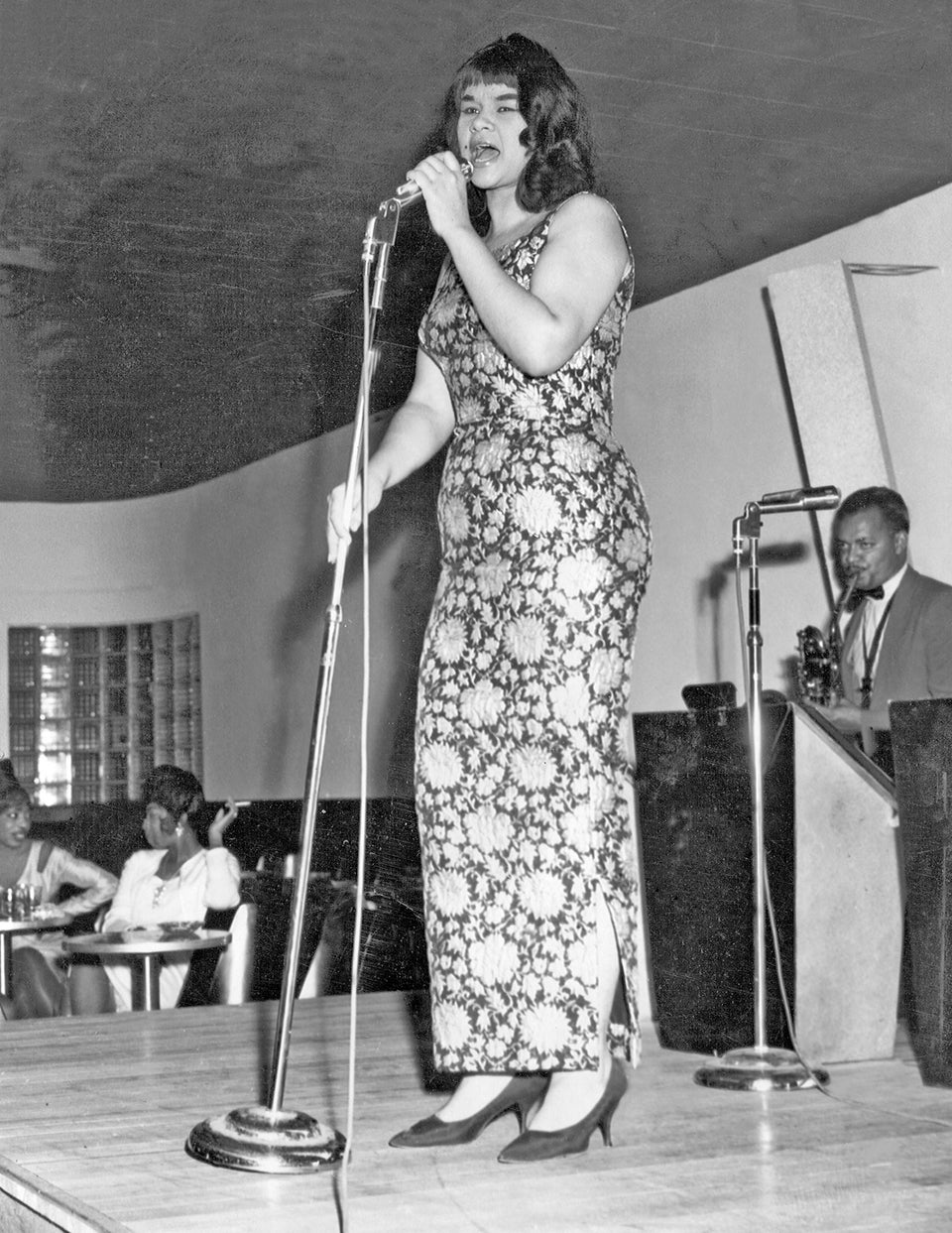 Etta James' Style Evolution