 A 76-year-old woman claims her son stole her $51 million winning lottery ticket and filed suit against him a California state court.
The saga began in May 2011 when Etta May Urquhart of Bakersfield, Calif., checked the newspaper and saw that one of the Mega Millions lottery tickets she held contained the winning numbers, according to a declaration Urquhart submitted along with the suit filed on April 23.
Then she asked her son, Ronnie Lee Orender, to double-check that the numbers matched up. When the good news was indeed confirmed, Urquhart drove to the gas station where she had bought the ticket with Orender and her husband, according to Urquhart's declaration.
When Urquhart arrived at the gas station, lottery officials were already there awaiting her arrival. In her declaration, Urquhard claims she was so overwhelmed that she had her son endorse the winning ticket:
"I was very emotional the entire time," Urquhart claimed in the declaration. "Lottery officials requested the winning ticket be signed, but I could not even hold a pen. I was told that it did not matter who signed the ticket. My son Ronnie Orender signed the ticket on my behalf."
Orender told Urquhart he would handle the money, according to the declaration.
"I told him I wanted to take care of our family and he told me he would do that for me," Urquhart wrote in the declaration.
On May 5, 2011, lottery officials announced Orender was the winner of the lottery jackpot, according to Urquhart's complaint. At a press conference, both Urquhart and Orender appeared in person to claim the lump sum winnings, which totaled $32.3 million before taxes, according to the Examiner.
Orender gave his mother the money to purchase the ticket, the Examiner reported at that time, but Urquhart has alleged in court documents that she bought the ticket with her retirement savings.
Urquhart had played the lottery for 18 years, purchasing tickets twice weekly, according to her declaration.
"Ronnie Orender was not supportive of my weekly lottery ticket purchases. He discouraged me from playing and told me it was a waste of my money," Urquhart wrote in the declaration.
After collecting the winnings, Orender went on a shopping spree, purchasing four homes and 10 cars, a watercraft and a motor home, according to Urquhart's complaint. Additionally, court documents allege Orender made cash gifts of about $350,000 to his daughters.
"Ronnie Orender is my son, and I lived with him for over 18 years," Urquhart wrote in the declaration. "I know Ronnie Orender does not have any means to make the purchases or cash gifts described in this declaration with any monies other than those received from my lottery winnings."
"Of the total lottery winnings received, I have received approximately $125,000 in cash, a Lincoln SUV and I have been provided a house to live in, but I am not the owner of the house," Urquhart said.
Calls to Orender were not immediately returned on Friday.
Barry Goldner, Urquhart's attorney, told The Huffington Post that he has not heard from Orender or from any lawyers on his behalf since the suit was filed.
Urquhart and her husband, Bob, are seeking $32 million in damages for fraud, conspiracy to commit fraud, conversion, constructive trust and financial elder abuse, according to the complaint, which was filed in Kern Superior Court on April 23.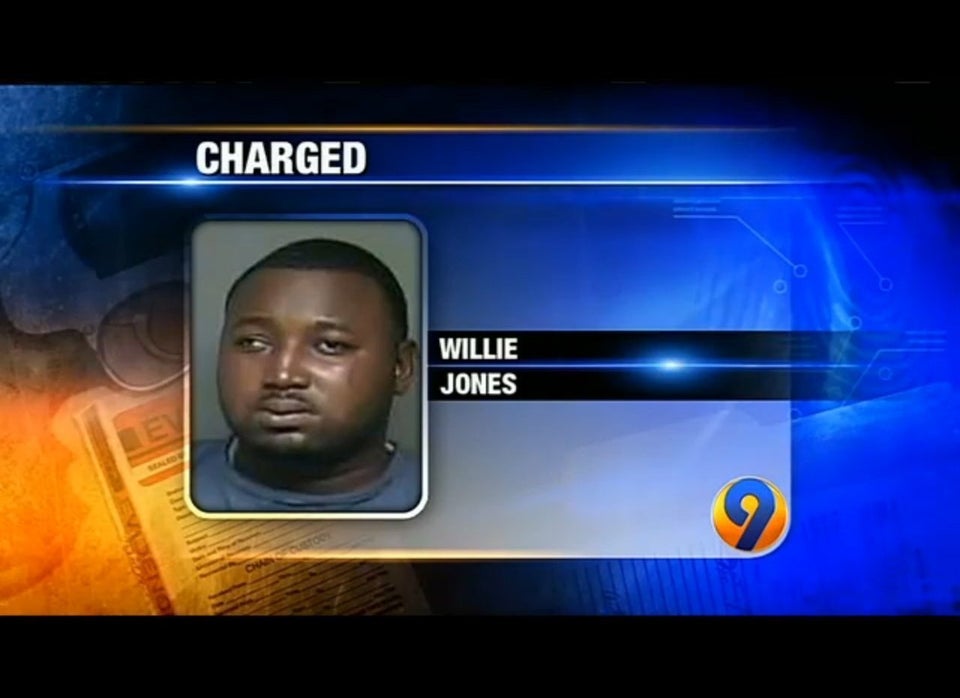 Crazy Lottery Stories
Popular in the Community