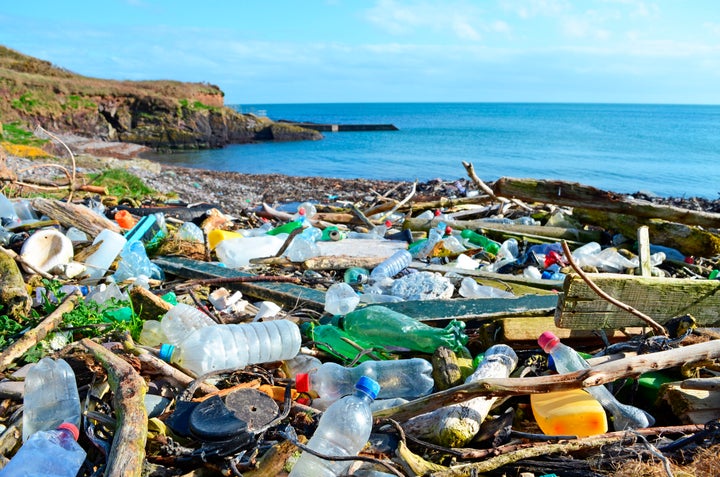 The proposed measures, unveiled Monday by the European Commission, the EU's executive arm, target the top 10 plastic products most often found on Europe's beaches.
Some of these items — like plastic straws, cotton buds, plates and disposable cutlery — will be banned completely under the new rules, which require the approval of the European Parliament and all 28 EU member states. For other products, like plastic bags and food containers, producers will be required to help cover the costs of waste management and clean-up, and member states will be obligated to raise awareness about the negative impacts of using such items.
EU countries will also be required to collect 90 percent of single-use plastic drink bottles by 2025. Improved waste management of abandoned and lost fishing gear, which accounts for almost 30 percent of Europe's beach litter, is also mandated in the proposal.
"Plastic can be fantastic, but we need to use it more responsibly," Jyrki Katainen, a European Commission vice president, said in a press release announcing the draft rules. "Single-use plastics are not a smart economic or environmental choice, and today's proposals will help business and consumers to move towards sustainable alternatives. This is an opportunity for Europe to lead the way, creating products that the world will demand for decades to come, and extracting more economic value from our precious and limited resources."
According to CNN Money, it could take three or four years for the rules to be enforced. But if they are, the European Commission said the measures are expected have a profound financial and environmental impact.
Consumers would save about $7.6 billion per year, 30,000 jobs would be created and about 3.7 million tons of carbon dioxide emissions would be avoided by 2030, the commission said.
It added that though the rules are expected to cost businesses over $3.5 billion annually, companies also stand to benefit from the new measures.
"Having one set of rules for the whole EU market will create a springboard for European companies to develop economies of scale and be more competitive in the booming global marketplace for sustainable products," the commission said in a press release. "By setting up re-use systems (such as deposit refund schemes), companies can ensure a stable supply of high-quality material. In other cases, the incentive to look for more sustainable solutions can give companies the technological lead over global competitors."
This will also mean more sustainable choices for consumers, said Frans Timmermans, the commission's vice president.
"What this means in practice is that you won't see single-use plastic cotton buds on your supermarket shelves, but ones made with more environmental friendly materials instead," Timmermans told The New York Times. "The same will go for straws, drink stirrers, sticks for balloons, cutlery and plates."
"You can still organize a picnic, drink a cocktail and clean your ears, just like before," he said. "And you get the added bonus that when you do so, you can have a clear conscience about the environmental impact of your actions."
Environmental groups have lauded the EU's proposal as a significant step in the right direction, though some have suggested the rules don't go far enough.
The plastics industry is expected to push back against the proposed regulations. Plastics Europe, a trade group representing European manufacturers, criticized the proposal, saying in a press release that "plastic product bans are not the solution" and "alternative products may not be more sustainable."
Related
Before You Go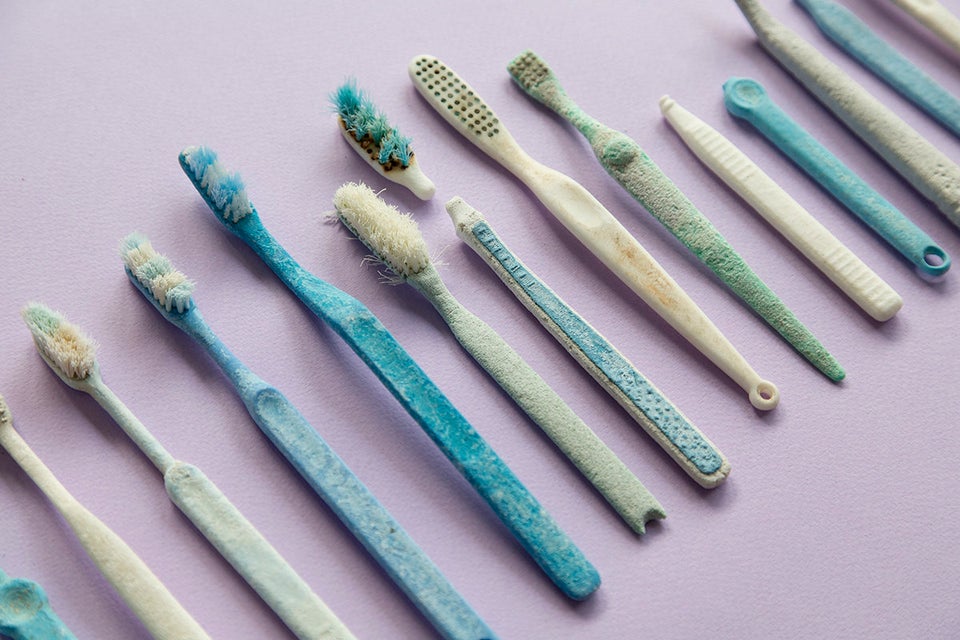 Tragically Beautiful Exhibit Shows How Our Oceans Suffer