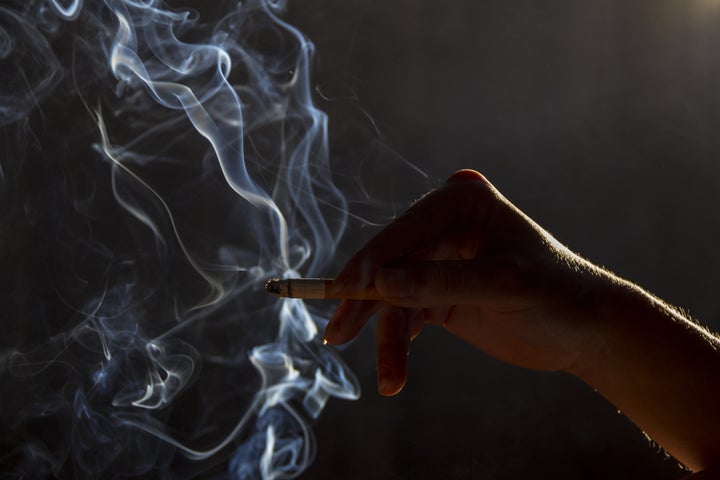 BRUSSELS, Dec 19 (Reuters) - The European Union proposed drastic restrictions on tobacco branding on Wednesday, saying cigarette packs should reflect the deadly threat posed by smoking.
If approved by EU member states and the European Parliament, the law will mean graphic visual and written warnings take up 75 percent of the surface of all cigarette packets, leaving 25 percent or less for the brand.
The European Commission proposed the bill after two years of discussion, a period marked by heavy industry lobbying, the resignation of an EU health commissioner amid cash-for-influence allegations and a break-in at the offices of anti-smoking groups in Brussels.
"The figures speak for themselves: tobacco kills half of its users and is highly addictive," Health Commissioner Tonio Borg, said in a statement setting out the plans which would also ban slim cigarettes and flavourings such as menthol.
"Consumers must not be cheated. Tobacco products should look and taste like tobacco products, and this proposal ensures that attractive packaging and flavourings are not used as a marketing strategy," Borg said.
Current EU legislation says health warnings on the front of packs must cover at least 30 percent.
While the proposals stop short of the completely plain packaging imposed in Australia earlier this month, EU governments will be free to ban all branding if justified on public health grounds. Britain and France are among the countries considering the idea.
Companies such as Imperial Tobacco and Philip Morris fear that tougher EU restrictions will set a precedent for similar moves in growth markets such as Asia and Africa.
Shares in British American Tobacco have fallen by more than 3 percent since details of the proposals emerged on Monday.
The industry's bid to weaken the plans is expected to intensify as EU governments and lawmakers begin the process of finalising the rules, which could take up to two years and might end with an even tougher final version.
Morgan Stanley said in a research it did not expect the rules to have a material impact on industry volumes or profitability.
"We take some relief that the (worst) case - mandatory plain packaging - wasn't proposed," it said.
Borg's predecessor as EU health commissioner, fellow Maltese John Dalli, resigned in October following a complaint by snuff producer Swedish Match over an alleged bribery attempt by one of his associates.
Dalli denies the conclusion of an EU investigation that he was aware of a request for 60 million euros ($79 million) in return for proposing to overturn an EU sales ban on Swedish Match's main product, a moist oral snuff known as "snus".
"The complaint was designed to try to push the directive to one side, and maybe to have somebody else in charge who would be more lenient on them," Dalli told Reuters by telephone.
"But the proposal contains all the relevant policy issues that I was pushing for, including giving member states the possibility to go beyond the requirements in the directive."
Barely 24 hours after Dalli's resignation, there was a break-in at the offices of several anti-tobacco campaign groups who share a building in the EU district of Brussels.
The head of one of the groups, Monika Kosinska of the European Public Health Alliance, said building security officials found evidence that thieves had entered the building via a fifth floor balcony having abseiled down from the roof.
After disabling security motion sensors, the intruders stole laptops belonging to campaigners working on the EU tobacco directive and tried to delete files from a computer server in the office, Kosinska said. Police have not identified any suspects.
"We're hopeful that we can still get the mandatory introduction of plain packaging across the European Union, despite the fierce lobbying that awaits from the tobacco industry," said Kosinska.
A total of 576 billion cigarettes were sold in the EU last year, a fall of more than 100 billion since 2007, consultants KPMG said in a report for Philip Morris in June.
Despite the trend, Europe still has the highest proportion of smokers of any region of the globe at about 33 percent, according to data from the World Health Organization.

Before You Go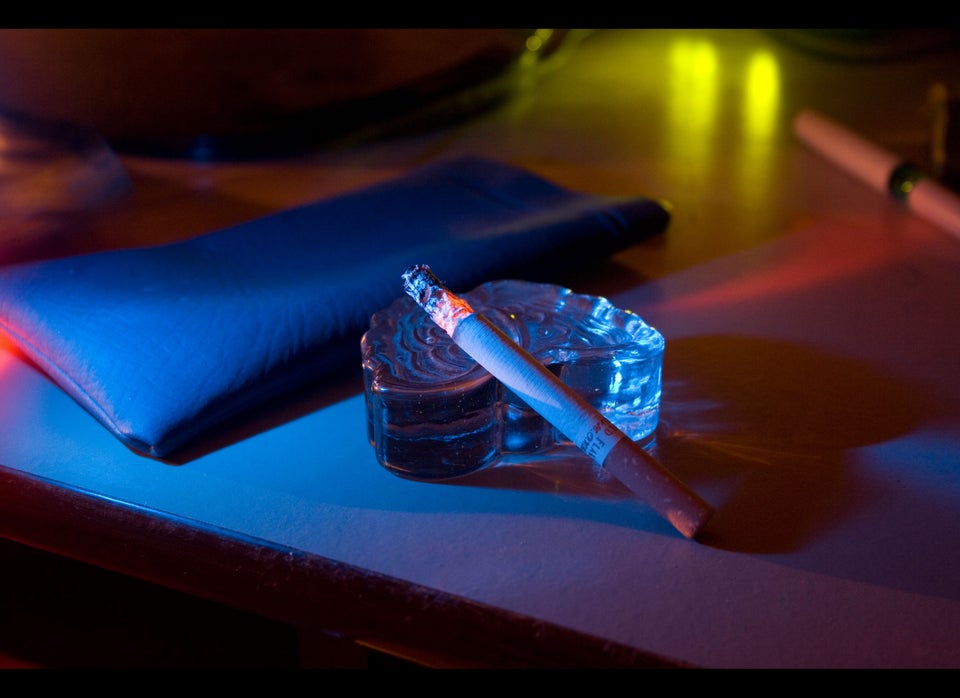 Natural Ways To Quit Smoking
Popular in the Community