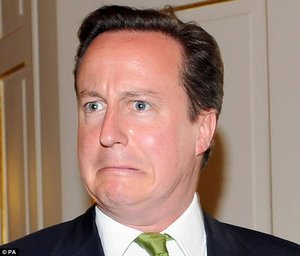 It has been announced in the news today that
The European Union has voted through legislation that will require all internet providers to treat online traffic "without discrimination" -- effectively ending porn filters established by David Cameron.
This rather shows the bias inherent in the Independent's editorial style, for these filters applied not just to porn sites, but to websites that dealt with topics and lifestyles that somehow made David Cameron and his government uncomfortable -- such as those dealing with the Occult.
The fact is that the then Coalition Government attempted to cause sites that dealt with astrology, tarot, magick, the New Age, etc to be filtered out by internet service providers unless their customers had specifically opted in to search for them. This caused a lot of anger in the occult community, which has a great number of authors (e.g. myself) and providers of goods and services who were using their websites to promote their books and indeed their means of making a living.
This position would now appear to be reversed by the European Union -- effectively striking a blow for Net Neutrality, and prominently showing The Finger to a government's attempt to censor the world-wide web.
So three cheers for the EU! And congratulations to whoever's Spell it was that eventually did the trick!
Popular in the Community