Privacy advocates have an entirely new worry to keep them awake at night.
National retailers like Nordstrom and Home Depot, working with a company called Euclid Analytics, have devised a method for tracking shoppers in their stores. The service identifies shoppers' smartphones by requests the devices make for Wi-Fi, even if they aren't connecting to the store's network.
UPDATE: Thursday, 4:30 p.m. -- According to spokeswoman Tara Darrow, as of May 8, Nordstrom is no longer using Euclid for data collection in their stores. Said Darrow in an email to The Huffington Post, "We've said all along that Euclid was a test for us. We had it in select stores since September. We felt like we learned a lot and got great feedback from our customers."
According to Euclid, 40 to 70 percent of all shoppers are equipped with a smartphone that can be used to determine specific departments a shopper visits and how long a shopper may spend there. Thus, any person with a Wi-Fi-enabled phone is automatically tracked as he moves through the store. Shoppers looking to go un-tracked have to turn off their Wi-Fi or power down their handsets, a point that has some critics livid.
"I think it's outrageous," John Soma, executive director of the University of Denver Privacy Foundation, told Denver's ABC7. "What are they going to do with that data? Are they going to keep it forever? Are they going to aggregate it? Are they going to sell it to 'affiliates?' We just don't know. That's what's so troubling to me."
In a piece published earlier this year, The New York Times speculated that retailers could use the data to alter their placement of high- and low-margin items based on who walks by them. In the not-so-distant future, the service could single out specific shoppers, pointing customers who choose to be personally identified toward items they may be interested in.
On its privacy page, Euclid assures skeptics it does not collect sensitive data, such as "who you are, whom you call or the websites you visit." The anonymous data on individual shoppers that the company does collect is bundled with data from other individuals, resulting in an aggregate report of anonymous information.
Euclid has an opt-out option for shoppers who would rather not be tracked as they wander the aisles of participating retailers, though the process requires the user to look up his smartphone's MAC address, a unique code that identifies the device to a network. (However, the MAC address is usually buried deep in the phone's settings, and digging it out may be a daunting task for some users.) After a shopper opts out, his information is wiped from Euclid's database along with Euclid's record of the phone's MAC address.
While recording shoppers' movements may give some pause, others argue this is just an extension of the myriad tracking techniques already employed by online retailers.
"If you have a Facebook account, you've given all your personal info away already. Also, retail stores have had cameras around forever," notes one commenter on CBS DFW. "[T]here's nothing new about any of this. They're just tracking in a different way."
UPDATE: Wednesday, 4:10 p.m. -- Euclid spokesperson Olivia Gallion confirmed in an email to The Huffington Post that once a shopper opts out, "no further information is collected from that device and it is excluded from Euclid's database forever." Gallon also added the company would not be able to disclose its list of clients "for confidentiality reasons."
Are you concerned about this tracking? Tell us why (or why not) in the comments.
Support HuffPost
The Stakes Have Never Been Higher
Related
Before You Go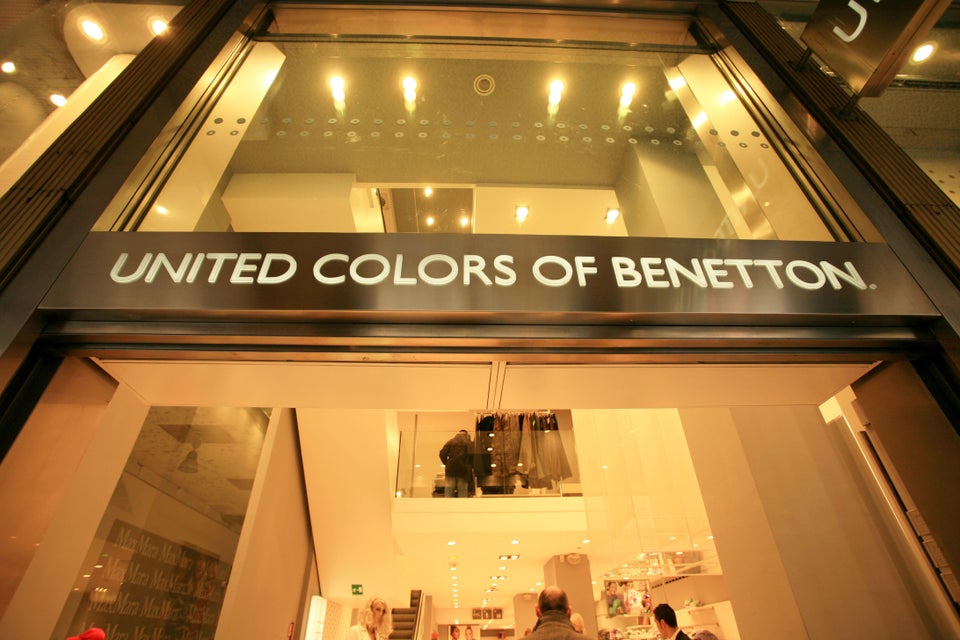 Trendy Brands With Sketchy Labor Histories
Popular in the Community