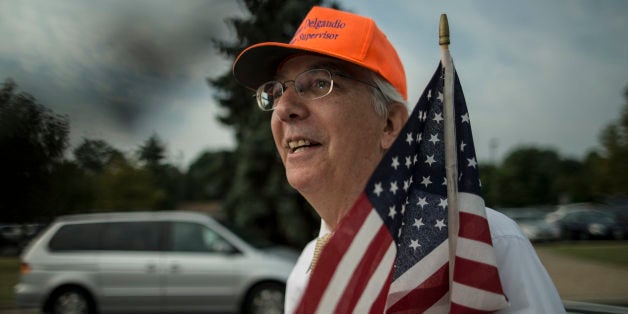 Loudoun County Supervisor Eugene Delgaudio (R) warned supporters in a fundraising email Thursday that the advancement of gay rights may force businesses to implement "hiring quotas" for gay people, allowing LGBT individuals to "terrorize daycare centers, hospitals, churches and private schools."
"Every homosexual fired or not hired becomes a potential federal civil rights lawsuit," Delgaudio, who was elected to a fourth term in 2011 with more than 50 percent of the vote, wrote in a letter he has been circulating since 2010.
Delgaudio, who also heads the anti-gay group Public Advocate of the United States, also sounded off against marriage equality and lesbian, gay, bisexual and transgender adoption, which he warned will lead to "men hand-in-hand skipping down to adoption centers to 'pick out' a little boy for themselves."
The Sterling District supervisor even bashed anti-bullying legislation seeking to end discrimination and harassment of LGBT students in public schools, saying that high school children will be forced to learn "perverted sex acts as part of 'safe sex' education."
Delgaudio came under fire in 2010 for suggesting the Transportation Security Administration's airport security pat-down protocol was part of a "homosexual agenda" to give gay TSA screeners "pleasure from your submission."
Last year, the GOP official was also under investigation by the FBI for allegedly misusing public resources to raise money for Public Advocate of the United States.
In January, anti-Delgaudio group Citizens for Sterling filed a recall petition against the controversial supervisor, but an Arlington County judge dismissed the petition in June.
Before You Go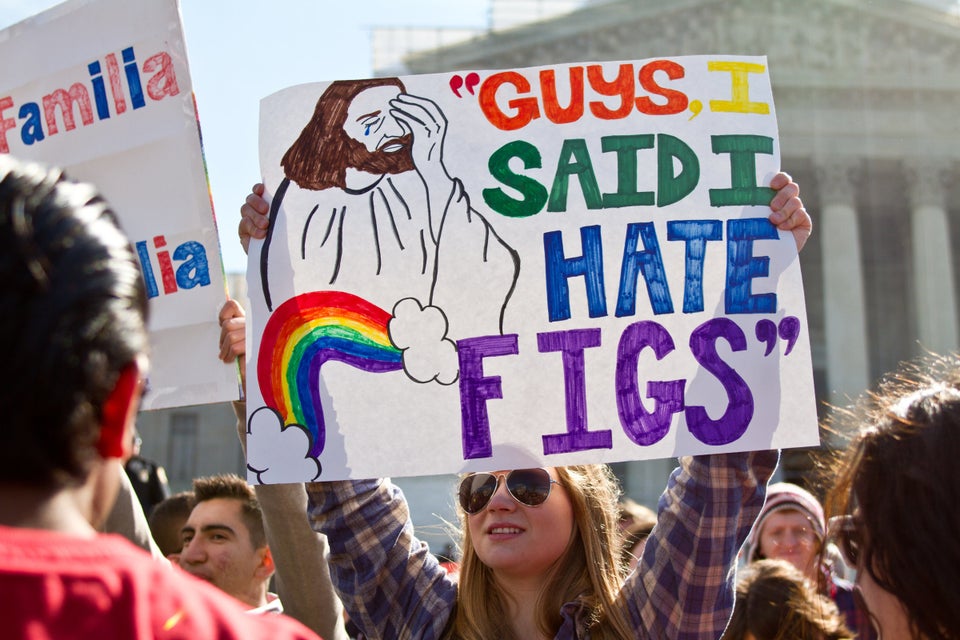 Gay Marriage Signs
Popular in the Community