Most people who have violent encounters with sharks aren't too grateful for the experience.
That's not the case for Eugene Finney, a Massachusetts man, who was on vacation in California in July, and credits his run-in with a shark for saving his life. The medical examination he got after the encounter uncovered a tumor on his kidney.
Finney was swimming off Huntington Beach when he felt something crash into his back, he told CBS Boston.
"I'd never been hit like that before," he said. "It was pretty jarring. It kind of gave me an instant whiplash."
His daughter noticed his back was covered in blood when he got out of the water. As he was rinsing it off, lifeguards started evacuating the beach after spotting shark fins in the water. The next day a surfer at the same beach was attacked by a great white shark, according to the San Jose Mercury News.
Finney was still experiencing severe pain in his upper body back home in Massachusetts days later. He went to a hospital, where doctors determined he had interior bruising caused by blunt-force trauma. But while conducting a CAT scan to help determine the source of Finney's pain, doctors also noticed a small growth on his kidney. The growth turned out to be stage 1 cancer.
Surgeons removed the tumor two weeks ago and say Finney is now completely cancer-free. But this might not have been the case if the shark bump hadn't prompted him to seek medical attention.
"If they hadn't made this incidental find, I wouldn't have known until it was too late," he told the Mercury News.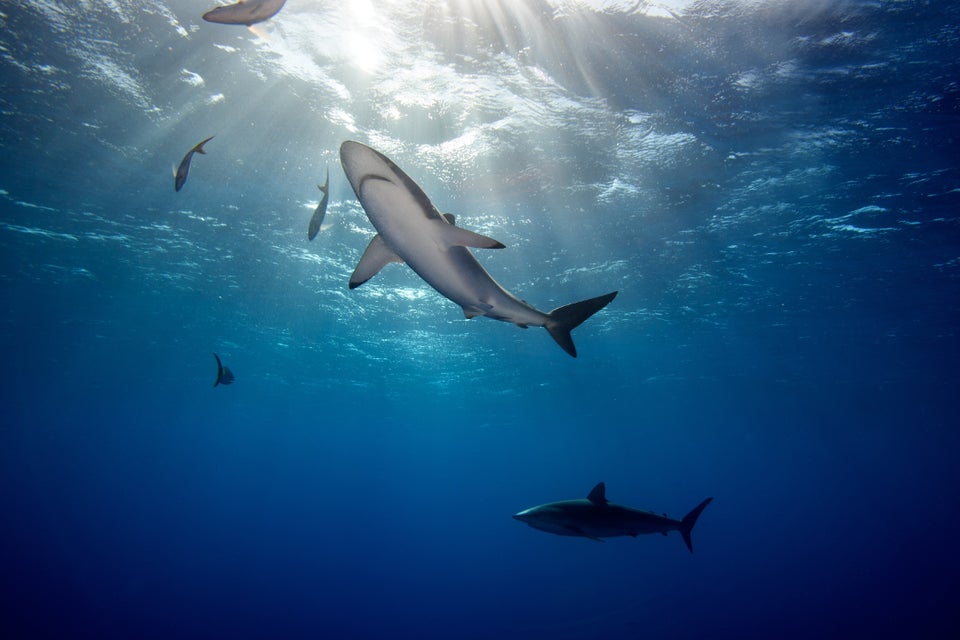 The Beauty Of Sharks
Popular in the Community