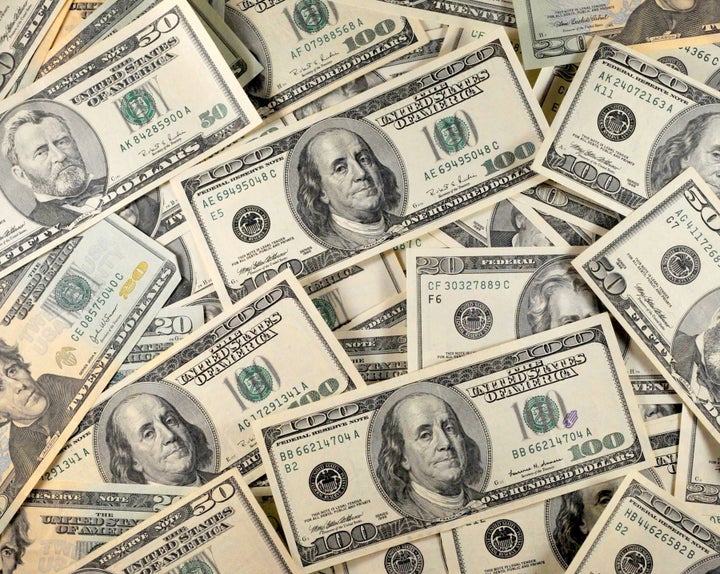 As most Americans have watched their incomes fall during the recession and recovery, one CEO is netting a huge cash payment for relinquishing some responsibilities.
Eugene Isenberg will get $100 million in cash for dropping his title as CEO of Nabors Industries, the Wall Street Journal reports. Isenberg, who will retain his title as chairman of the oil-drilling company, will net the payment due to a clause in his contract that was triggered "as a result of this change in responsibility," according to a regulatory filing reported by the WSJ.
Isenberg is just the latest in a long line of CEOs to rake in huge payments after leaving a company or changing roles. Douglass Foshee, CEO of El Paso -- the natural gas pipeline operator that was recently acquired by Kinder Morgan earlier this month -- is eligible for a $91 million exit package if he leaves within two years of the acquisition, which is what Foshee says he plans to do.
Some corporate chiefs received millions in severance even after tumultuous tenures with their companies. Leo Apotheker, the former CEO of Hewlett-Packard, netted a $13.2 million severance package after a rocky 11-month run at the company's helm, The New York Times reports. Carol Batz, the former Yahoo chief, took home almost $10 million after she was fired from the company.
CEO pay has gotten so huge that at most firms it's larger than what they pay in taxes, according to a study by the Institute of Policy Studies cited by the Washington Post. A quarter of the highest paid executives earned more than their company's tax expense in 2010, the study finds.
"The gap is accelerating. It is bigger than ever," James Stewart of the NYT said in an interview with PBS earlier this month. "It's very hard for people to understand why executives, even at companies who are failing, are taking home these multi-multi-million-dollar pay packages."
And CEOs aren't just demanding huge pay checks, they want perks too. Corporate chiefs are still getting access to jets, expensive financial planning services and country club memberships, among other perks, even as their companies cut costs and in some cases lay off staff, according to an analysis by USA Today.
CORRECTION: An earlier version of this post misstated that the U.S. median income fell to $26,364. The U.S. annual median wage fell to $26,364.
Calling all HuffPost superfans!
Sign up for membership to become a founding member and help shape HuffPost's next chapter
BEFORE YOU GO