When documentary filmmaker Eugene Jarecki began directing "The House I Live In," his acclaimed 2012 manifesto against the war on drugs, he believed he was taking on a "very tough enemy." America still has the world's largest prison population, and blacks are still far more likely than whites to be punished for drugs, even though they are no more likely than whites to use them. Yet Jarecki now feels that he chose a "vulnerable adversary."
In a teleconference with the poet and activist asha bandele (who writes her name in lowercase) on Tuesday, Jarecki noted that the sheer cost of locking up so many people has prompted a growing number of conservatives, such as Sens. Rand Paul (R-Tenn.) and Mike Lee (R-Utah), to join progressives in calling for an end to the country's system of mass incarceration.
"We've reached a critical mass where the economic argument against it suddenly walks in lockstep with a humanistic argument against it," he said on the call, part of a series of conversations organized by the Drug Policy Alliance, a group that opposes criminal penalties for drugs. He ticked off a list of historical paradigm shifts, from the fall of the Berlin Wall to the recent victories of the gay rights movement. "It comes to a certain point where suddenly the existing structure is getting it from all sides," he said.
In 2011, America locked up half a million people for drug offenses, about 12 times as many as in 1980. But over the past three years, the U.S. prison population has declined -- modestly -- for the first time since the early '70s, when Richard Nixon declared drug addiction to be "America's public enemy number one." Jarecki hailed the arrival of "a moment of enormous vitality for those of us who want to change this thing and make it more just." For the hundreds of thousands who remain behind bars for drugs, the moment could not have come too soon.
Jarecki acknowledged the huge obstacles that those who want to end America's longest war still face. "Changing a system of this complexity is a massive and complex task," he said.
He mostly avoided specific policy prescriptions. Change, he said, will require the continued growth of a grass-roots movement that sees prisoners as "America's persecuted poor."
"Whether you're a humanist or a bottom-line guy," he said, "this thing is your enemy."
Before You Go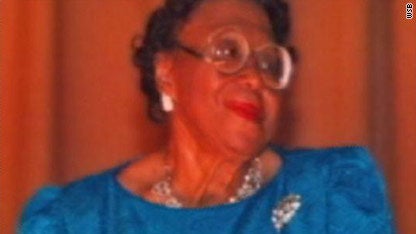 People Killed By The War On Drugs
Popular in the Community