For most millennials, Eugene Levy is best remembered as the awkwardly hilarious dad, aka Noah Levenstein, in the beloved "American Pie" series. Levy stopped by HuffPost Live on Tuesday and revealed that the original vision for Mr. Levenstein was a bit different from what we saw on the big screen.
"When we started that movie, I didn't really like the part the way it was written," he told host Josh Zepps. "The dad had a little bit of an edge. A little nudge-nudge, wink-wink with the son. So I said, 'I don't want to play character that way, really. I've got a problem with it, so maybe I shouldn't do the movie.'"
Paul and Chris Weitz, directors of the film, opted instead to sit down with Levy -- who came on the show Tuesday to chat about "Schitt's Creek" -- and collaborate on how to change the role rather than let the actor walk away from the project. All three met with Jason Biggs to read through scenes in the movie, with Levy improvising instead of reading the script he was given. When they were done, the character was finished.
"All the scenes in 'American Pie' came out of an improvisation," Levy said. "I wanted the character to be a real dad. Like a real, corny dad who cares about their children. I wanted to be the kind of parent that the kids didn't want to hang with ... [the original version] was a little creepy. So I made him more square."
Support HuffPost
The Stakes Have Never Been Higher
Before You Go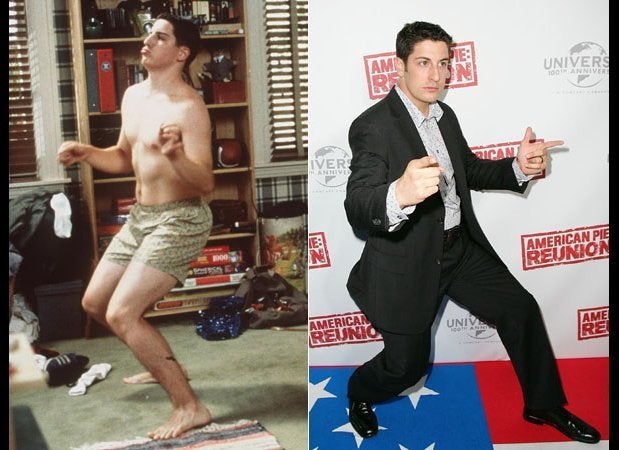 American Pie Cast - Then & Now
Popular in the Community