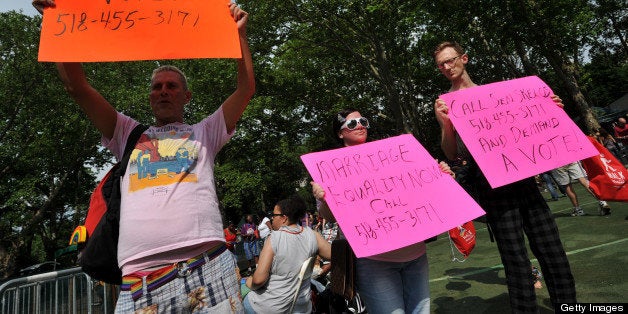 NY1 reports that 19-year-old Manuel Riquelme allegedly assaulted Queer Rising co-founder Eugene Lovendusky, 28. Officials say the alleged attack took place in the wee hours of May 25 on West 42nd Street, not far from Times Square in Manhattan.
Riquelme has been charged with hate crime and aggravated harassment after allegedly hitting Lovendusky in the face. Sources told NY1 that Lovendusky was leaving the XL nightclub with his boyfriend and another friend when a group of nine teenagers, including Riquelme, passed the three men and started calling them anti-gay slurs.
Lovendusky was not seriously hurt, according to reports.
Fellow activist Scott Wooledge was among those to sound off on the attack. Wooledge, who's also a HuffPost Gay Voices blogger, wrote that the attack "hits home as I know this man personally" on Facebook.
"I can't do much to help make the world safer for my friends. But I have a platform, and I'm sending out this message to gay bashers: 'You can kick us. You can punch us. You can shoot us dead as you did Mark Carson and Harvey Milk. But the LGBT community will not go back to the days before Stonewall Riots and DADT repeal. We will not abandon our righteous claim to be treated equally under the US Constitution and the laws of our states. You will lose eventually. And eventually we LGBT people will meet our respective Gods with our hands clean of blood.'"
In addition to Carson, Lovendusky's case marks the ninth alleged anti-LGBT attack in New York in the past month, The New Civil Rights Movement points out.
On May 5, a gay Brooklyn couple was allegedly knocked to the ground by four men emerging from a New York Knicks game at Madison Square Garden. The alleged culprits shouted anti-gay slurs at the pair in broad daylight, according to the report.
Meanwhile, two 21-year-old suspects, Asllan Berisha and Brian Ramirez, were arrested and charged with gang assault and assault as a hate crime in connection with yet another alleged anti-gay attack in the area, according to the New York Post.
Another victim, who was not identified, was coming out of the West Village gay bar Pieces when he was attacked by two men who were yelling gay slurs earlier this month. He was not seriously hurt.
Before You Go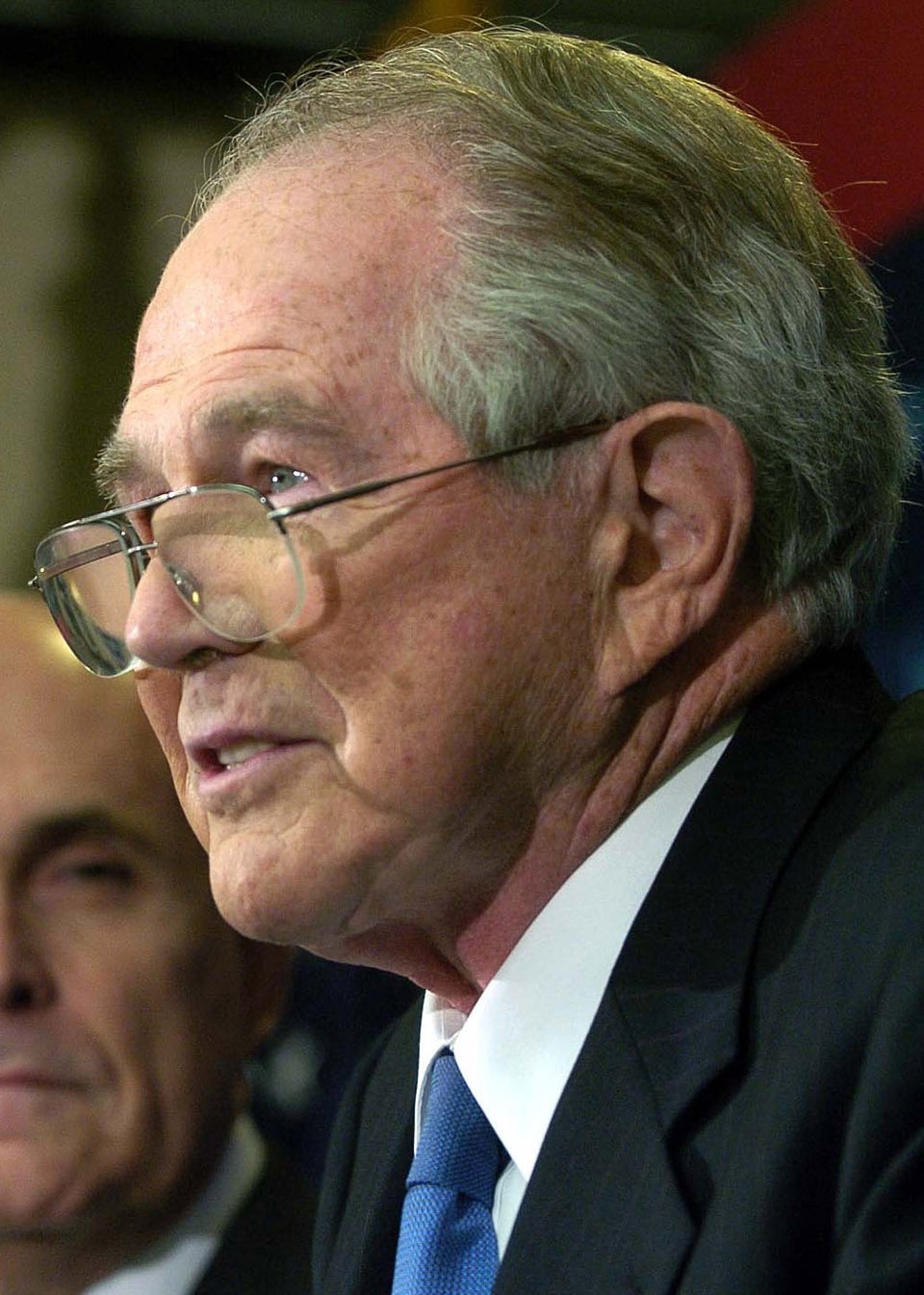 Dumbest Anti-Queer Statements
Popular in the Community