Minnesota carpenter Eugene Rakow got nailed -- and lived to tell the tale.
On Friday, Rakow, 58, was building a deck for a neighbor when he accidentally shot a 3 1/2-inch nail into his chest.
"I was leaning against a board with the gun," Rakow said, according to UPI.com "I had the gun at an angle, chest level, and it jumped and I still had my hand on the trigger. It impaled the nail in my chest."
Although Rakow said the nail didn't hurt "that bad" at first, he knew things weren't good when he could feel it "gurgle" and "crunch" a little.
Dr. Louis Louis, a heart surgeon at Abbott Northwestern hospital, treated Rakow. He said that if the nail had penetrated two millimeters further, it would have hit the coronary artery and Rakow would have died on the spot.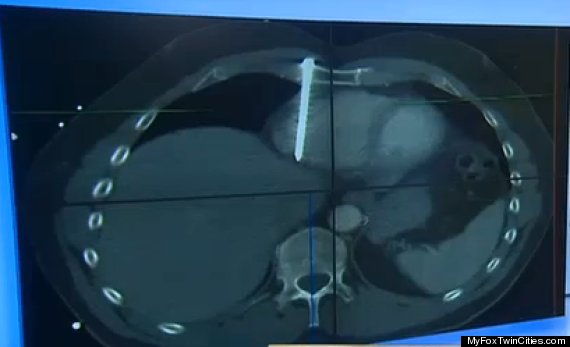 "The sternum acted like a 2x4 in that it caught the nail and prevented the nail from going any deeper," Louis told MyFoxTwinCities.com. "Once we were able to get a hold of it, we were able to work it out very carefully and then it was a simple two stitches to repair the injury in the heart."
Amazingly, Rakow was well enough to leave the hospital on Monday in order to celebrate the 20th birthday of his daughter, Laura, with his wife, Carmen, and six other children. He took the nail home as a souvenir, along with an appreciation of how lucky he is.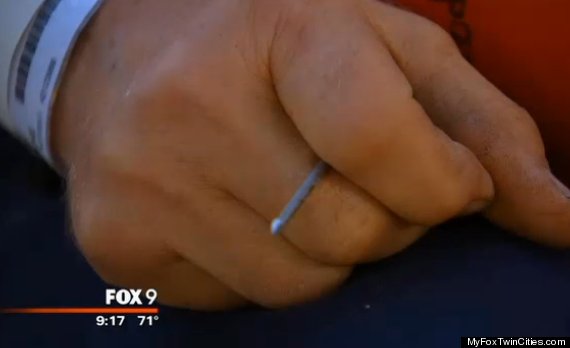 Before You Go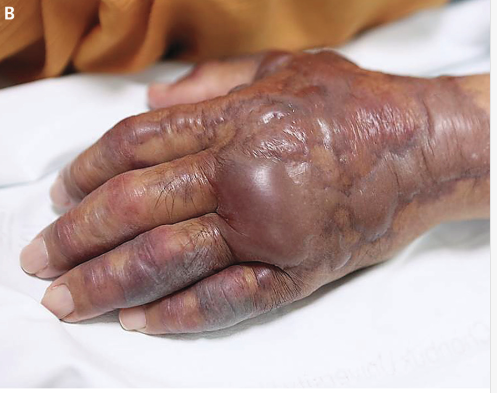 Wild X-Rays And Medical Photos
Popular in the Community