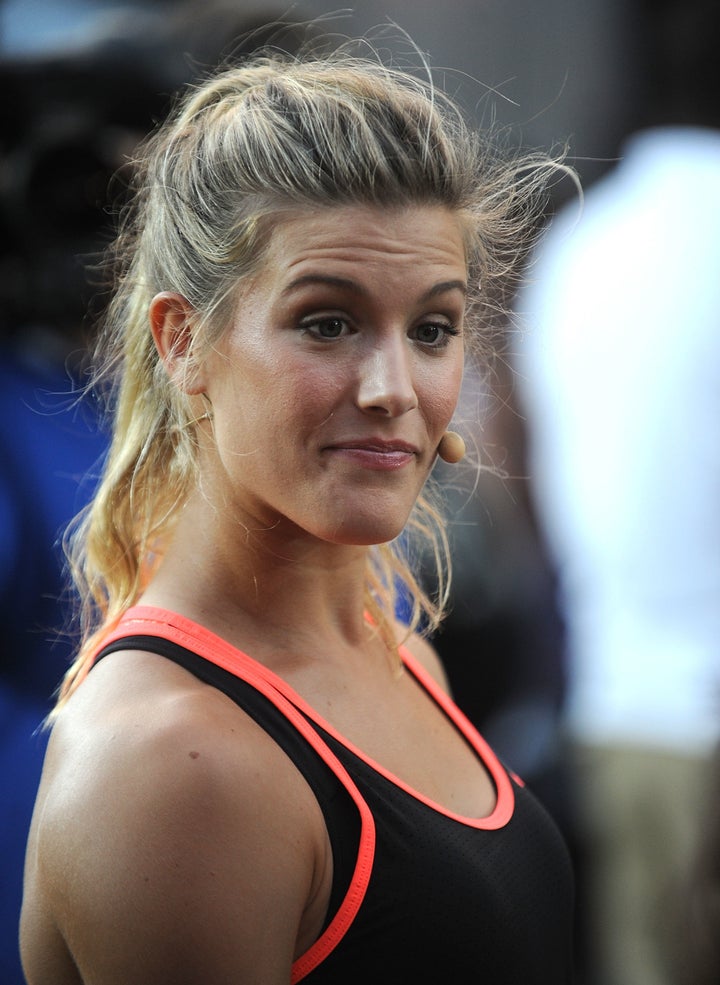 It's a sure bet that tennis star Eugenie Bouchard won't make any more Super Bowl wagers with Twitter followers.
When the Atlanta Falcons were up by 21 points during the first half Sunday, the 22-year-old Canadian posted a tweet in support of the Dirty Birds.
One of her Twitter followers, John Goerhke, wasn't willing to follow her down that particular path and challenged her to a friendly Super Bowl bet.
Figuring the odds of anyone, even the Patriots, coming back from such a huge deficit would be unlikely, Bouchard agreed to the bet.
But Goehrke, a 20-year-old marketing major at the University of Missouri, had a feeling Tom Brady would find a way to come back.
"I saw the tweet and I'm like, I wasn't assuming the game was over because I knew how good the Patriots were and how good Tom Brady was, but I was like, I don't think this is over," Goehrke told The Chicago Tribune. "I thought it would be funny to comment something just to say whatever, like, 'You're crazy if you think this is over.' ... But then I thought I could have more fun with it and do something else, so I thought of that."
Bouchard's reactions as the Patriots came back and she realized she might possibly be going on a date with a stranger were immortalized on her Twitter page.
First she got embarrassed.
Then she became pragmatic.
Then she became philosophical.
Bouchard was still processing the loss on Monday morning.
But Bouchard is a woman of honor and said she would stand by the bet she made with Goehrke.
Goehrke is still waiting for Bouchard's reps to contact him to set up a date. He's also scoping out Chicago hot spots she might enjoy.
"Honestly, if I'm even lucky enough for it to happen and I meet her, that would be good enough," he told The Chicago Tribune. "Depending on where she wants to meet or what she wants to do, I'm going to try to take her to dinner. See what happens."
Whether it works out to be a love match for the tennis star remains to be seen. She has been linked to Jordan Caron, a hockey player in the Boston Bruins system, according to HockeyFeed.com.
REAL LIFE. REAL NEWS. REAL VOICES.
Help us tell more of the stories that matter from voices that too often remain unheard.
BEFORE YOU GO
PHOTO GALLERY
Guinness World Record Athletes