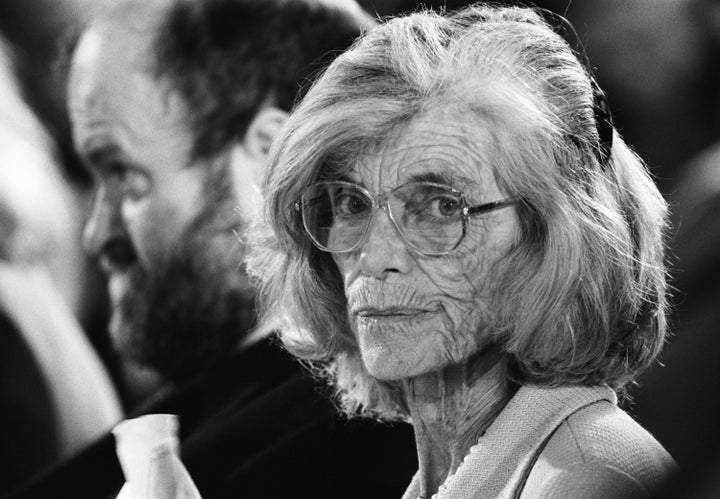 The award, which is given to people "whose contributions transcend sports," has been presented to people including Michael Sam, Caitlyn Jenner and Robin Roberts in recent years. In a statement, ESPYS executive producer Maura Mandt said Shriver's work exemplified exactly what the award was meant to honor.
"The effort that Eunice Kennedy Shriver and her family have been displaying for these past five decades is truly remarkable," Mandt said.
"We are honored to celebrate Eunice's work and the bravery of the athletes of Special Olympics, whose efforts and performances are as inspiring as any of those we celebrate on this show."
Decades ago, Shriver found inspiration to create the games in her sister, Rosemary. While Rosemary had intellectual disabilities, she and Eunice were able to bond through sports like skiing and sailing. Shriver came to believe that people with disabilities deserved better programs and resources.
In the years since, the Special Olympics has evolved into something greater than anyone could expect, involving 5.3 million athletes from over 170 countries who take place in more than 100,000 competitions every year.
Shriver died of a stroke in 2009 at the age of 88. One of Shriver's five children, Timothy, who is now the chairman of the Special Olympics, will accept the award on her behalf.
"My mother, Eunice Kennedy Shriver, was a visionary, but, more importantly, a revolutionary," he said in a statement. "Fueled by love and anger, she used sport to break down the barriers, she used fields of play to bring people together, and she opened the doors of inclusion and equality to the most marginalized on Earth."
The ESPYs will air live on Wednesday, July 12.
Related
Popular in the Community