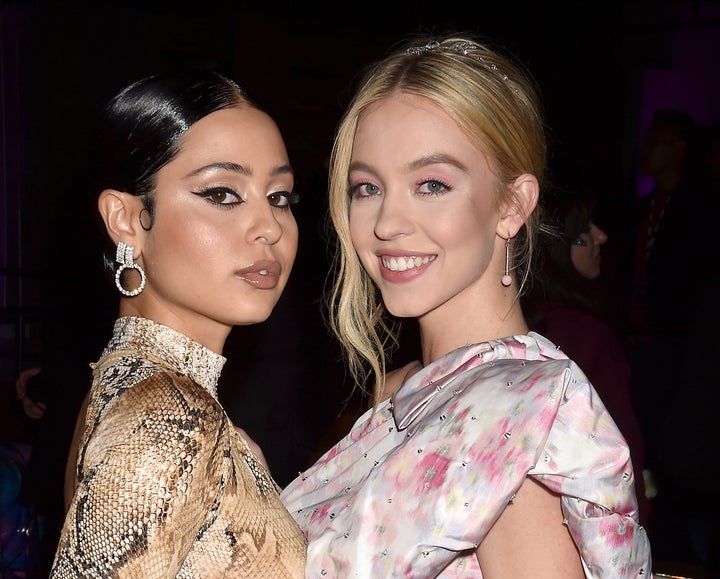 A popcorn-worthy moment is up for a popcorn trophy.
The two former besties are the only characters from a television series nominated in the category. As humble high school students, they are also the most grounded of the various nominees, many of whom are superhuman.
The fight between Guy and Dude from the video game action flick "Free Guy" was also nominated, along with three epic battles from the Marvel Cinematic Universe — Black Widow vs. the Widows in "Black Widow," Shang-Chi's bus fight in "Shang-Chi and the Legend of the Ten Rings," and the final battle involving all three Spider-Men from "Spider-Man: No Way Home."
Many people on Twitter were tickled by the Cassie vs. Maddy nomination.
Other people, though, felt the long-brewing fight between Cassie and Maddy lacked the physicality of the other performances.
Despite all this — and how you may or may not feel about MTV glorifying what many perceive as a "catfight," and what kinds of stereotypes winning this award would reinforce about teenage girls and women in general — the fan voting portal for the 2022 MTV Movie & TV Awards is open through May 18 at 6 p.m. EST.
Popular in the Community