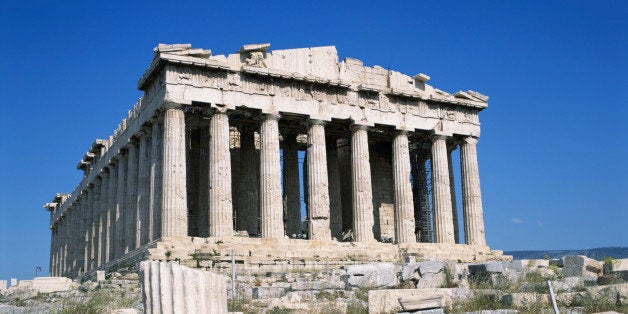 As it turns out, the strengths that take Greeks to the top of the list are the same values I learned from my Greek immigrant parents while growing up in Cleveland, Ohio -- hard work, a deep respect for knowledge and education, a strong family, and a strong entrepreneurial drive.
These are the values that have sustained generation after generation of Greek immigrants, and buoyed the entire Greek American community on its way to becoming one of the most successful -- and the best educated of all -- ethnic groups in America.
Indeed, these are the values that we Greeks turn to, time and again, for strength, and for hope -- especially in dark and difficult times, such as those that trouble the land of our ancestors today.
And these are the values that continue to produce one Greek American success story after another.
Just look at their stories.
Look at the story of Roy Vagelos, a son of Greek immigrants, who, as a boy, was so impressed by all the chemists and engineers he met while clearing tables and sweeping floors at his parents' Greek diner -- and who grew up to become the CEO of Merck, the company where all those customers worked.
Or the story of George Hatsopoulos, who lived through the Nazi occupation of Greece, came to study in America where, for his Ph.D. thesis at MIT, he developed a revolutionary ion propulsion technology to take astronauts to Mars -- and went on to build the high-tech giant Thermo Electron as a result.
Or the story of George Mitchell, the son of Greek goatherd, who pioneered the shale gas recovery technology that is now transforming the American economy.
Or the story of a new arrival like George Logothetis, the bright young London-born entrepreneur who is building a global Greek empire based in New York.
Read their stories, and you will see that they share more than just a Greek background: they each carry a strong entrepreneurial spirit, a high value on higher education, and a conviction that hard work is part of a full life, well lived. These are the bedrock values that each of these Greeks have brought to our country.
And what do these sons of immigrants do with the rewards they receive from their hard work? They give back.
And they give back to education: from George Mitchell's bequest of over $400 million to scientific research and education, Dr. Vagelos' recent $50 million gift to medical education at Columbia University, and Dr. Hatsopoulos' sustained support of science education and his backing of entrepreneurial competitions at MIT -- to the venture philanthropy of George Logothetis, who, though not even 40 years old, is already three years into building a global program that offers next generation students career-changing internships.
Joining these modern Greek heroes today is yet another Greek American success story I'd like to share with you.
As a math major at the University of Florida, a young Andrew Economos first worked with computers while working as a college intern at Cape Canaveral. Later, armed with a Ph.D in mathematics and statistics from UCLA, he developed computer business models at RCA's Sarnoff Labs, pioneered the use of online-computing at NBC -- and then struck out on his own, launching a start-up that has since grown to become the world's largest broadcast software company, with 22 offices around the globe.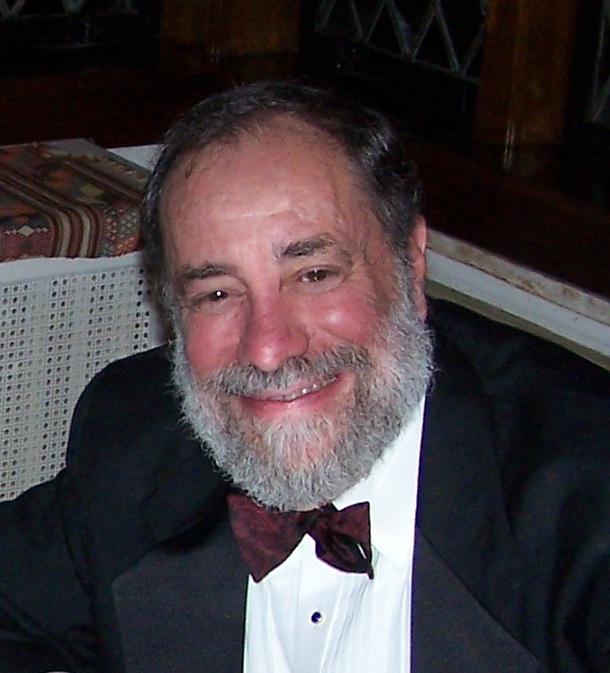 Dr. Andrew Economos
But instead of sitting back in quiet retirement, Andrew Economos -- like Roy Vagelos and so many other brilliant, entrepreneurial minds -- is stepping forward, and giving back.
In previous years, he has quietly sponsored academic competitions at high schools near his New York home, and scholarships at a local college. Today, though, Dr. Economos steps out onto a larger stage, as he launches a new scholarship for outstanding Greek American students pursuing studies and careers in science, technology, engineering or math (STEM) related fields.
When I first heard the name of his award, I instantly recalled when I first learned about Archimedes -- and heard the unforgettable story of how the ancient scientist jumped from his bathtub, and ran through the streets naked, with nothing but his world-famous shout of "Eureka!" about him, upon discovering how to calculate volume. As a kid, of course, I was shocked and amused -- but I was also filled with pride to learn that one of the greatest mathematicians in all of history was a Greek.
And now I can take even greater pride in knowing that the next great mathematician might be Greek.
For almost 10 years now the Next Generation Initiative has been working to help connect students with leaders and mentors through internships, fellowships and leadership programs like our Master Classes. The Archimedes Award is our very first scholarship, and it represents a significant addition to our programs which already reach thousands of students and professors on over 200 campuses across the United States. We are thrilled to be able to offer this new means of advancing the careers of young people in our community, and to do so in areas of such vital interest to our nation's future.
As Dr. Economos told me before making this announcement:
I've lived a good long life, and do not for a moment doubt that it was getting a sound scientific education and degree which made that possible. I hope some young people can follow a similar path on their own, and to the country's, benefit.
That is exactly how each and every one of the founders of the Next Generation Initiative feels.
When you talk with them -- whether it's George Tenet or George Stephanopoulos, Olympia Snowe or Paul Sarbanes, Michael Dukakis or Sylvia Mathews Burwell -- you will hear similar stories about growing up, about working in their family's restaurant for instance, or, in my case, my father's candy store. You will hear how our mothers and fathers made sure we grew up fiercely proud of our heritage -- and raised us to be confident that we could be anything that we wanted to be, and to follow in the audacious footsteps of those we considered our forebears: Pericles, Pythagoras, Aristotle and Alexander.
And even though our families may not have been rich, and our parents may not have had much schooling, you will hear how we all grew up knowing that education was the key -- and how each and every one of us had great role models to inspire us, and mentors who helped shaped our careers along the way.
That is why we believe it is our responsibility to make sure that the next generation of Greek-Americans has all the advantages we had -- and more.
As Greeks, of course, it is so easy for us to look back to our storied past.
But, let's not rule out the possibility that, in this next generation of students, there are those who will one day stand tall on the shoulders of our ancient heroes, and make us proud of their own achievements. And let us never forget that it is up to us to give the next generation of great Greek thinkers and scientists, engineers and doctors, writers and leaders, the tools they need to succeed.