Clashes erupted between police and belligerent fans in Paris on Sunday as people tried to break into a closed-off viewing area to see the Euro 2016 soccer final.
Officers fired tear gas and charged at dozens of people trying to break into the area, near the Eiffel Tower, sparking chaotic scenes in the French capital.
Around 90,000 fans watched the match in the specially designated zone that featured an enormous 4,500-square-foot screen showing France and Portugal face off in the final of the soccer tournament. Some supporters weren't able to get into the zone before it reached capacity, however, and small groups of people repeatedly tried to break into the area, Reuters reported.
Riot police tried to disperse the crowds outside the zone throughout the match, at one point using water cannons to try to turn them back.
Video posted on social media showed people hurling projectiles at a line of shielded riot police before the officers charged forward.
Paris had readied over 5,000 police ahead of the final amid heightened security fears surrounding the high-profile event. The city suffered a series of terrorist attacks last year.
Fan zones, where thousands have gathered in tight spaces, were specifically highlighted as areas that needed high security. The U.S. State Department in May called for citizens to use caution when attending the tournament, as the zones could be a potential terror target.
Photos from Sunday's clashes depicted scenes of burning garbage fires and clouds of tear gas against the backdrop of the city's landmarks.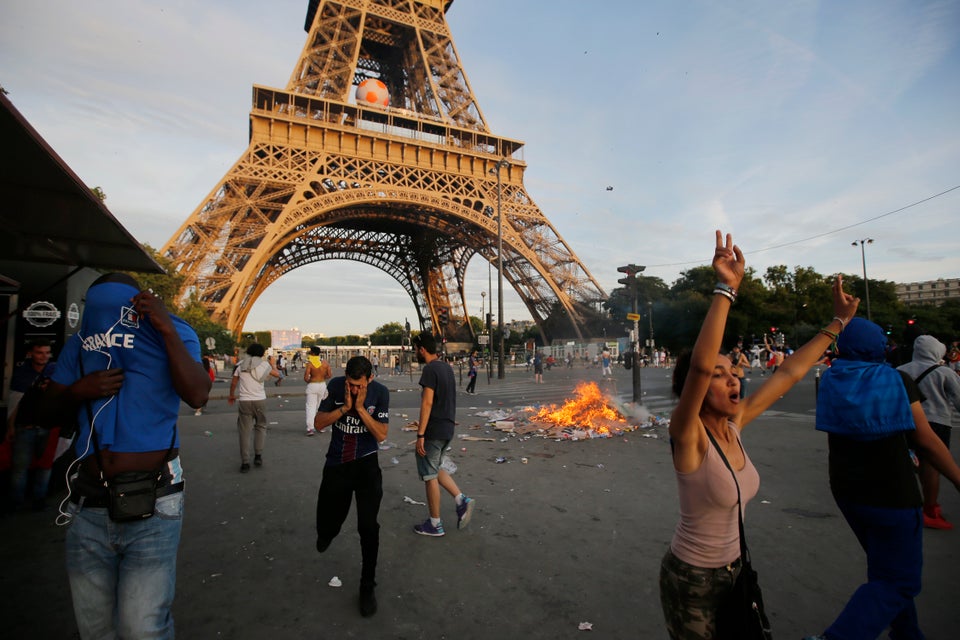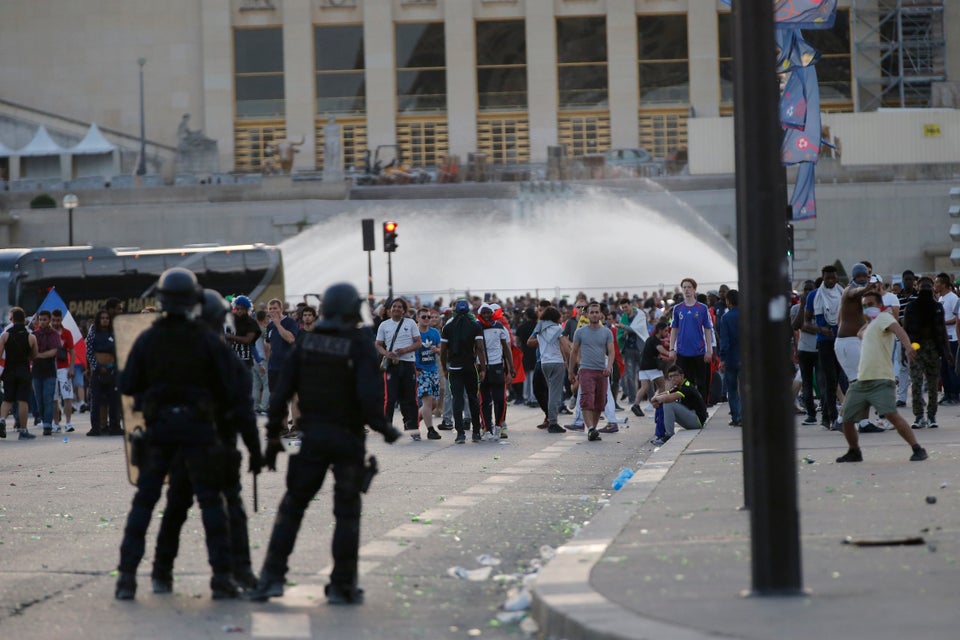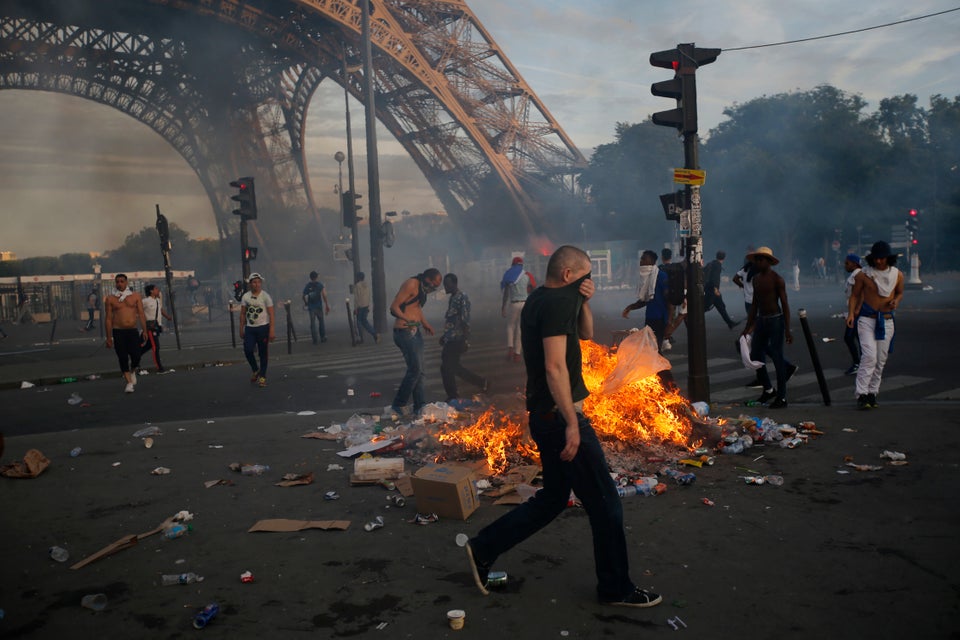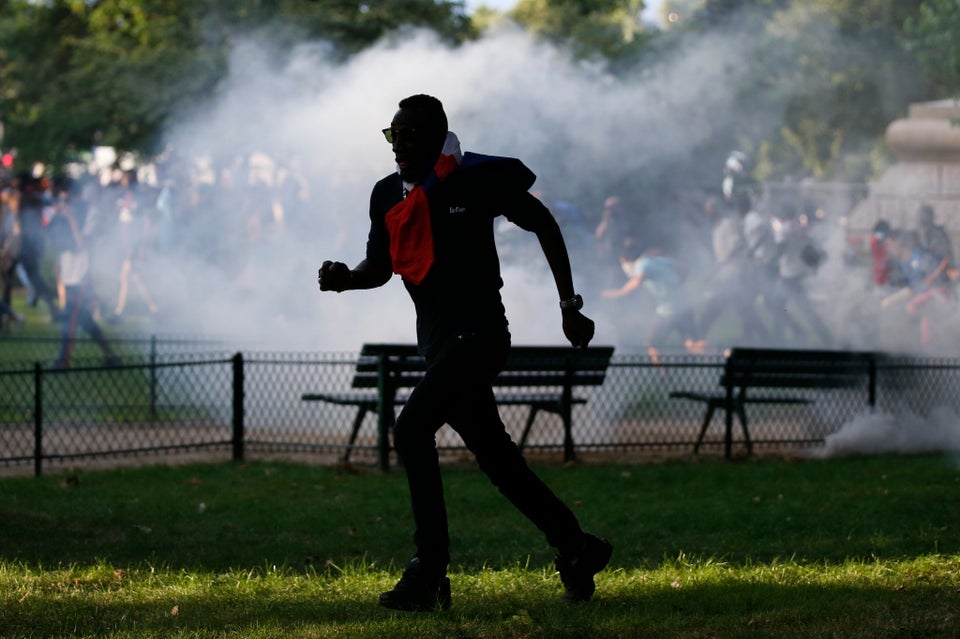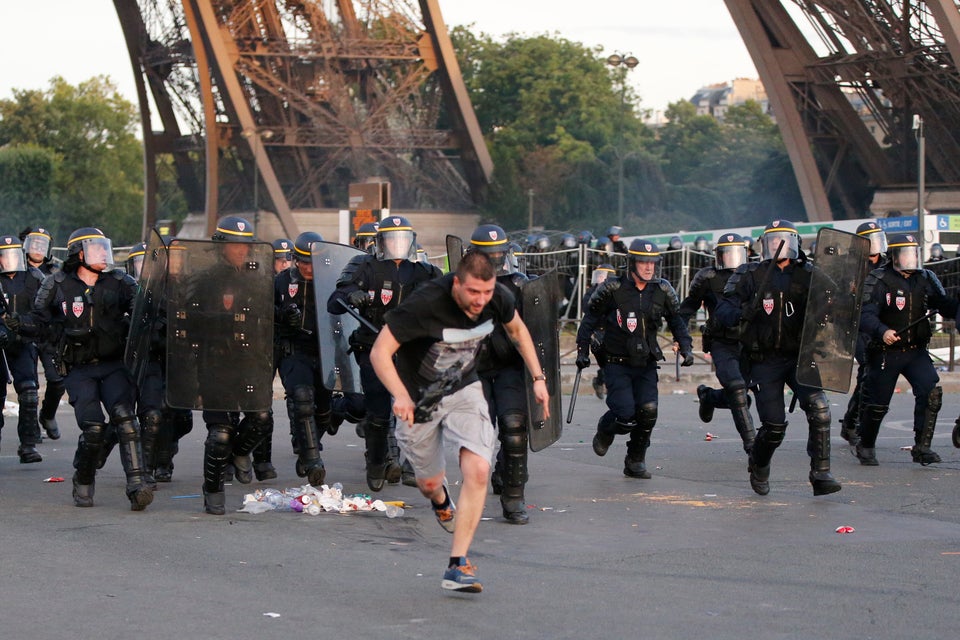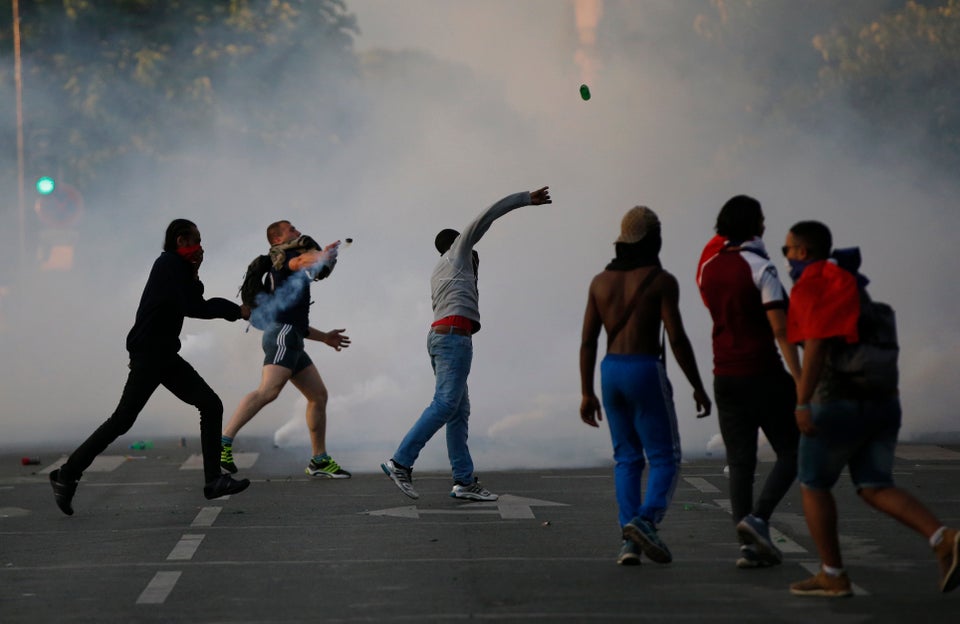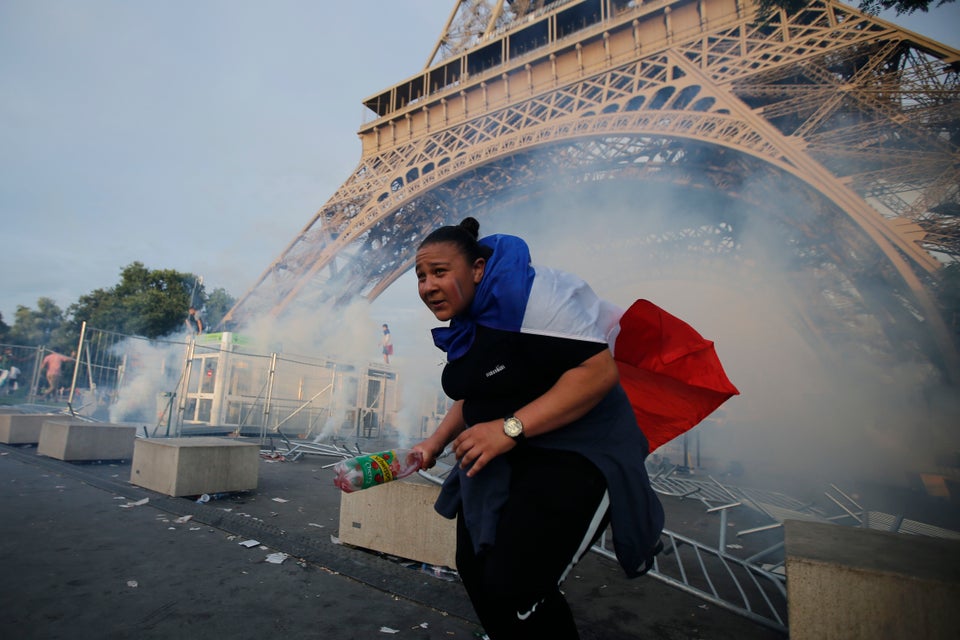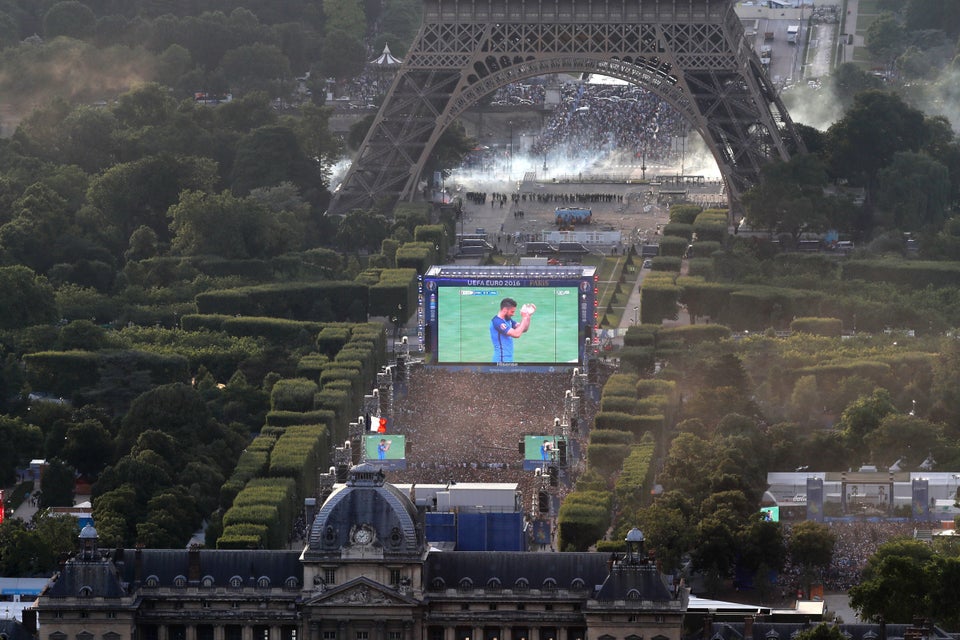 THOMAS SAMSON/Getty Images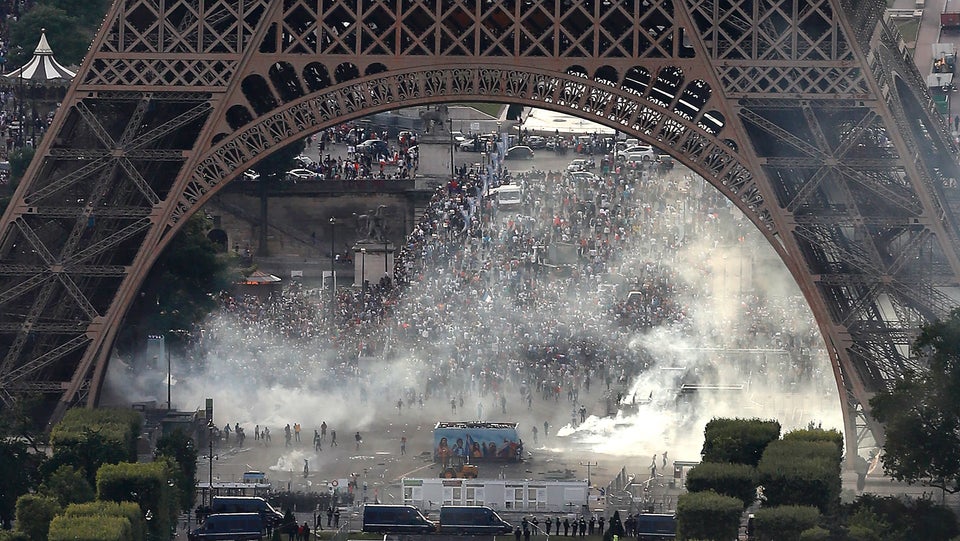 THOMAS SAMSON/Getty Images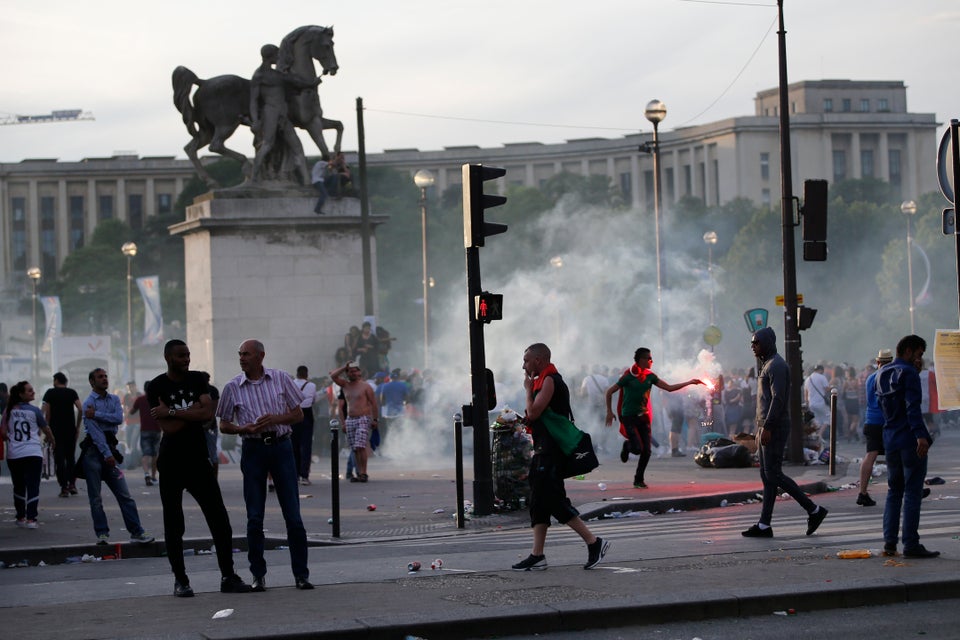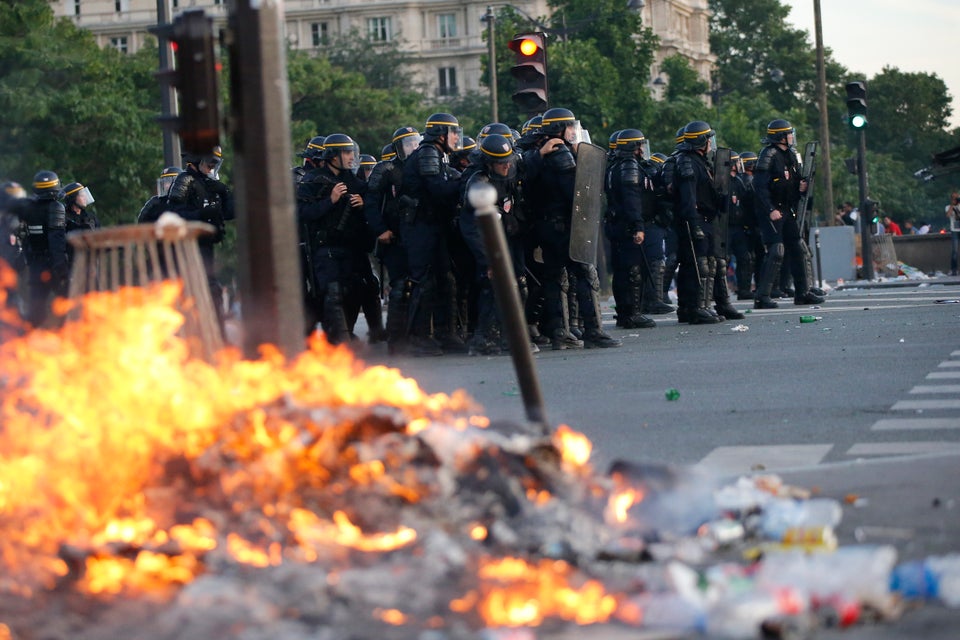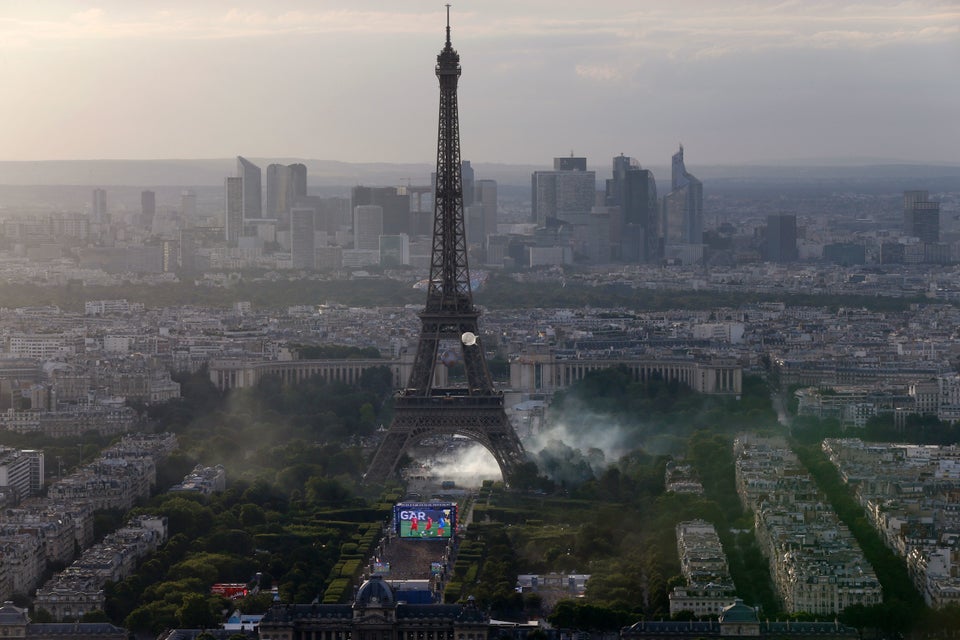 THOMAS SAMSON/Getty Images
Before You Go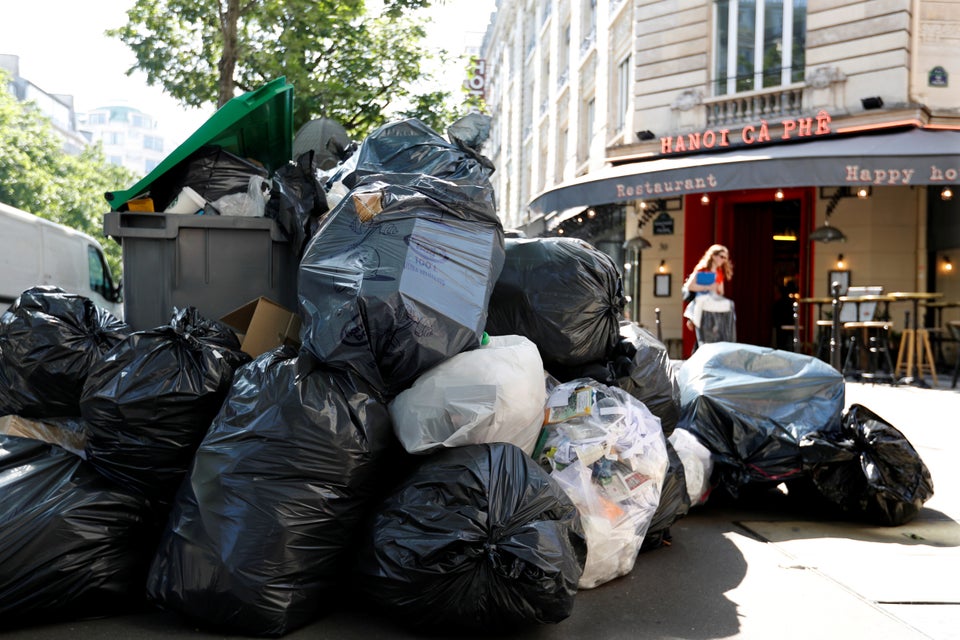 Trash Is Piling Up On The Streets Of Paris As Euro 2016 Kicks Off
Popular in the Community