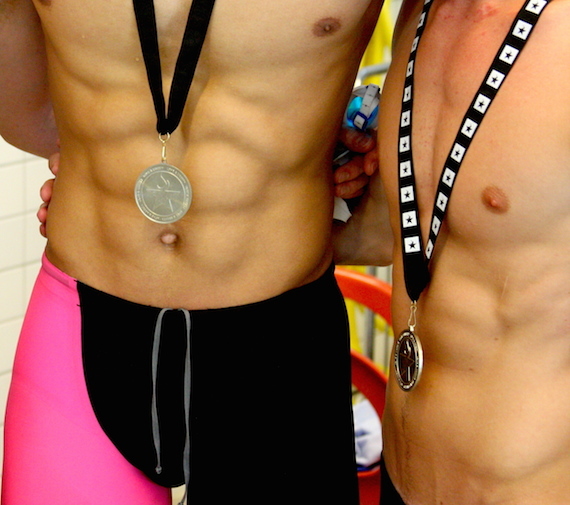 It's possible to look at the evolution of LGBTQ liberation as a movement from aesthete to athlete, from Oscar Wilde to Michael Sam. Or so it seemed during the latest EuroGames, which were held in Stockholm, Sweden, where more than 5,000 LGBTQ athletes competed in front of nearly 250,000 visitors.
I grew up in a generation that was nearly void of LGBTQ athlete role models save for Dave Kopay, the NFL running back who, in 1975, became the only NFL player to publicly come out of the closet (albeit after retirement) -- which was a title that Kopay held for nearly 20 years. To this day, no NFL player has ever come out while playing in the NFL.
Back then, most gays were perceived as athletically-challenged -- and more likely to toss a cocktail than a football or hail a cab rather than a "Hail Mary" pass (an NFL term coined nearly 40 years ago that, again, provokes the question as to why so few NFL players have come out...).
Conceived in 1992, the EuroGames were founded to fight discrimination while promoting the right to participate in sports, regardless of gender or sexual preference. "The primary purpose of EuroGames is to work toward equality," said EuroGames Stockholm President Jakob Jansson. "Not only for all athletes, but for all people." As Jansson stated at a EuroGames dinner, the import of the games is as much for the message that is sent out to the world -- and particularly to those young athletes still in secondary schools around the globe -- as it is for the competition and the medals.
In 1912, Stockholm hosted the Olympic Games, building a stadium specifically for the summer event that made Native American Jim Thorpe an Olympic medalist. More than a century later, Stockholm's Olympic Stadium was ringed in rainbow flags as it hosted the track and field events of the EuroGames where former Notre Dame hurdler Tom Gay took home two gold medals (and the hearts of many for his contagious ebullience).
Throughout this year's EuroGames, LGBTQ athletes from around the world participated in 29 sports, which included volleyball, water polo, rugby, bowling, squash, badminton and tennis. What might be termed the more "aesthetic athletics" were represented by same-sex dancing, bridge and the "Pink Flamingo" competition, which enabled aquatic participants to channel Hollywood's favorite swimming star, Esther Williams. Same-sex dance contestants competed in a wide range of dance styles that included tango, Viennese waltz, slow foxtrot, cha-cha, rumba, samba and jive.
In conjunction with the EuroGames Stockholm, the 2015 International Gay & Lesbian Aquatics (IGLA) held their championships, which included competition in swimming, diving, water polo and synchronized swimming, thereby making it the world's largest LGBTQ aquatics event of 2015.
San Francisco athlete Kien Tran, originally from Vietnam, is a veteran of previous EuroGames and other athletic competitions. For Kien, the EuroGames and their brethren offer a sense of camaraderie similar to fraternities (or sororities), where various athletes reunite periodically to compete -- and also to catch up on one another's lives. "You see someone again and you find out that they beat that illness or their relationship is on solid ground again," says Kien, who moved into aquatics for this games as well as track and field in which he's competed in previous years.
LGBTQ celebrity athletes at this year's EuroGames included pro boxer Orlando Cruz, as well as Olympic medalists Kajsa Bergqvist and Mattias Sunneborn. Other LGBTQ champions included world-class athletes such as Matilda Ekholm, currently ranked 60th in table-top tennis who plays left-handed, which, she contends, gives her a slight advantage over right-handed players.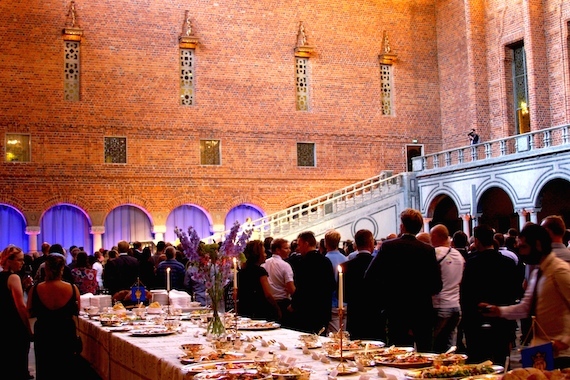 Highlights included the Opening Dinner at Stockholm's historic City Hall where, annually, the world's Nobel Prize winners are fêted and celebrated. More than 2,500 athletes from around the world attended the Closing Party at Nobelberget.
Throughout the games, Caitlyn Jenner was on the minds of many and the star of more than a few speeches. Under the theme of "Love & Liberty," EuroGames Stockholm 2015 followed Jenner's example in the ongoing empowerment of LGBTQ athletes. Nearly 2 percent of the athletes in this year's EuroGames competed as transgender. As the EuroGames ambassadors declared at the Opening Ceremony, it's time for sports, professional and otherwise, to come out of the closets and leave behind the locker rooms of intolerance and shame.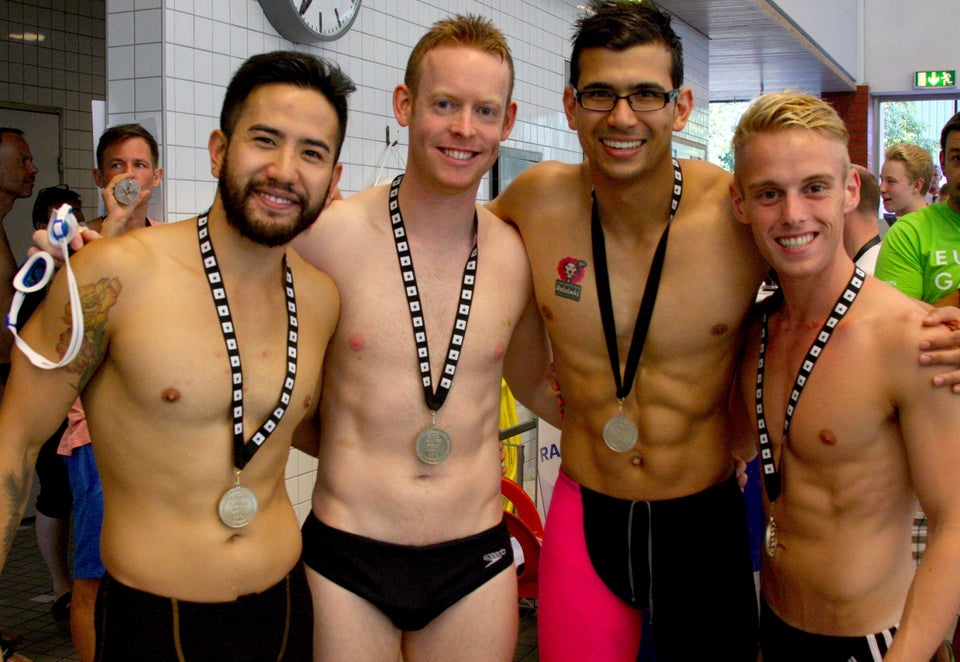 EuroGames Stockholm 2015
Support HuffPost
Every Voice Matters
Related
Popular in the Community