After blocking ships with rescued migrants from docking at Italian ports and announcing plans for a "census" of the country's Roma population, divisive Interior Minister Matteo Salvini has become the new poster boy for Europe's resurgent far-right.
As leader of the anti-immigration League party, Salvini is among a host of far-right politicians who gained a footing by vilifying migrants and who are now enjoying unprecedented support.
A poll last week showed that two-thirds of Italians agreed with the policy of blocking rescue boats from the ports, and the League's support has nearly doubled in the last month.
The League also built on its support at local elections over the weekend, winning in the second round of votes even in cities that had swung traditionally to the left. Salvini called the win "historic."
Elsewhere, Germany's anti-immigrant far-right party, Alternative for Germany, polled higher than ever before at 16 percent in a survey released Sunday in the Bild am Sonntag newspaper. German Chancellor Angela Merkel's conservative coalition, meanwhile, slumped two points to 31 percent.
The two countries will likely spare over how E.U. states should handle the migration question at a summit in Brussels on Thursday and Friday.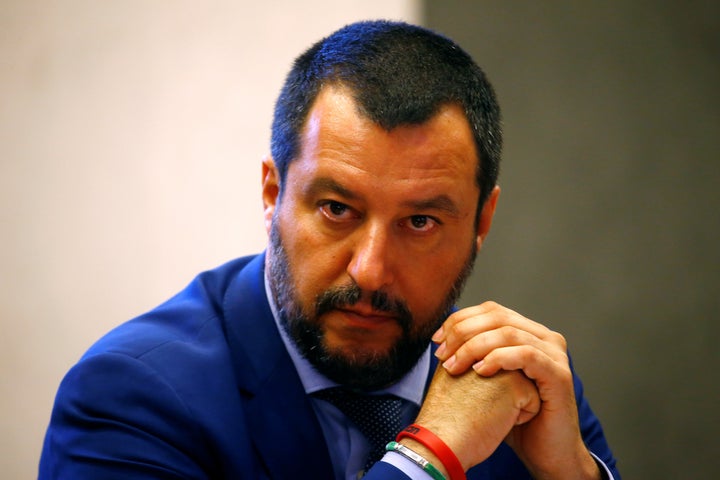 The latest figures on arrivals from across the Mediterranean, however, tell a different story about the "threat" facing Europe. Even though migrants are still attempting to make the journey from North Africa in search of new beginnings, the number of people seeking entry to Europe is way down compared to levels seen in recent years.
Just over 43,000 migrants had arrived in Europe by sea this year as of Tuesday, according to United Nations data. That's compared to more than 230,000 in the same period in 2016. The year before, more than 1 million people entered by sea.
In Italy alone, more than 600,000 migrants have reached the country by boat from Africa in the past five years but numbers have dropped dramatically in recent months, with arrivals down more than 77 percent this year from last.
It's an indication that the European Union isn't facing a migration crisis, per se. Instead, it's up against political chasms that could tear the bloc apart, experts said.
"We know that public support for radical right parties is not really affected by the objective number of migrant or refugee arrivals."
"We know that public support for radical right parties is not really affected by the objective number of migrant or refugee arrivals," Matthew Goodwin, author of the forthcoming book "National Populism" and senior visiting fellow at Chatham House, told HuffPost. Rosa Balfour, a senior transatlantic fellow at The Germany Marshall Fund of the United States, agreed, adding that the issues being put forth by populist parties are actually "quite disconnected from reality."
"The migration issue is such an easy target," Balfour said. "It's so easy to stoke fears which exist in society, namely the preoccupations about cultural identity. The way in which refugee or migrant boats are depicted in the media give the impression of being under siege regardless of actual numbers."
National populism, Goodwin added, is often stronger in countries with fewer refugees or migrants like Hungary, meaning that overall, "Europe generally is very fertile soil for parties campaigning against immigration," he said.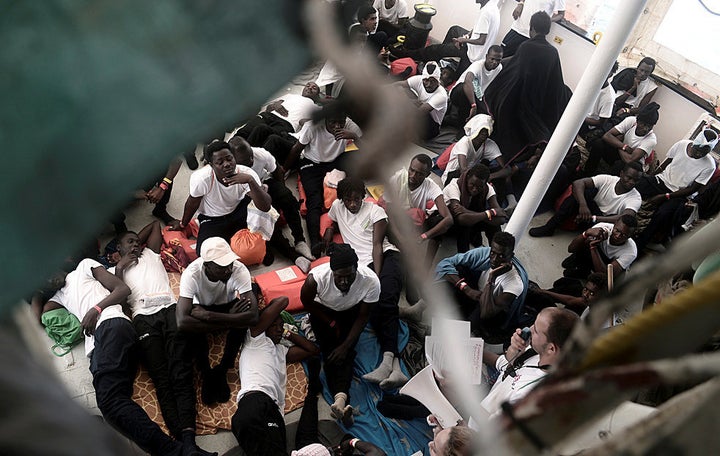 Italy escalated its anti-immigration stance last month when the national elections brought a far-right party and an anti-establishment party to power. President Donald Trump, who met Salvini briefly in 2016, complimented Italy's "very strong" stance on immigration earlier this month.
Salvini told his European partners that Italy will no longer be the bloc's "refugee camp." Soon after coming to power, he prevented any migrant search and rescue vessels operated by non-governmental organizations from docking in Italian ports. Salvini first blocked the Aquarius, a ship run by two NGOs, from making its way to Italy earlier this month, urging other European Union frontline countries to do their fair share in dealing with migrant influxes. He has since done the same to a second ship.
"It's a perceived alarm, not a real one, numbers speak for themselves. In this city alone we welcomed 22,000 migrants in 2016, 11,000 last year, and this year, so far, about 3,000 people," Pozzallo Mayor Roberto Ammatuna told Sky TG24, an Italian news channel.
Figures like Ammatuna seem to be overshadowed by the general sentiment that the refugee crisis "has still been quite a shock for lots of Italian voters," Goodwin said.
These "profound, long-term structural changes" to European politics likely mean that nationalist, populist parties will continue to gain ground, Goodwin added. "Europe is aging, and it's going to be facing continued demographic pressure from North Africa, populations that are younger and growing a lot faster."
It doesn't help that there's no easy policy solution, Balfour noted, meaning that there will continue to be an opening for the far-right.
"You're not going to solve the problem by closing borders or asking third-party countries to manage this question of global mobility," he added.
Before You Go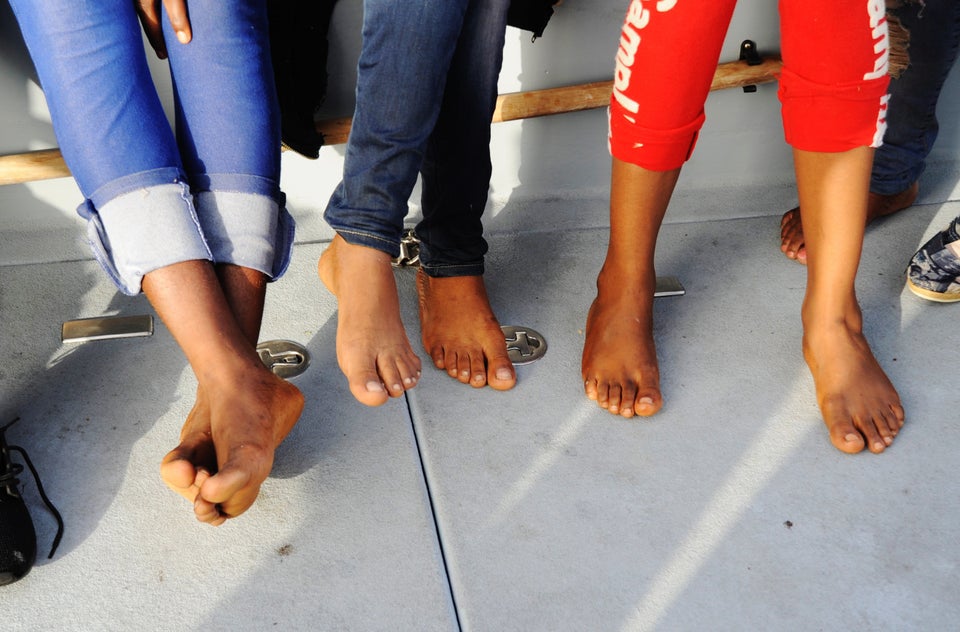 Snapshots From A Refugee Rescue Mission In The Mediterranean
Popular in the Community