America is a melting pot, so it's not surprising that when new citizens arrived they brought a taste of home to their new country.
You're probably familiar with Little Italy and Chinatown -- neighborhoods found in big cities like New York and San Fransisco. But spread across the country are surprising -- even bizarre -- full on "European" towns.
So if you're Europhile, an expat, or travel junkie looking for a foreign fix, just know that you can get a dose of Europe without crossing the Atlantic.
Check out your options below.
1)Helen, Georgia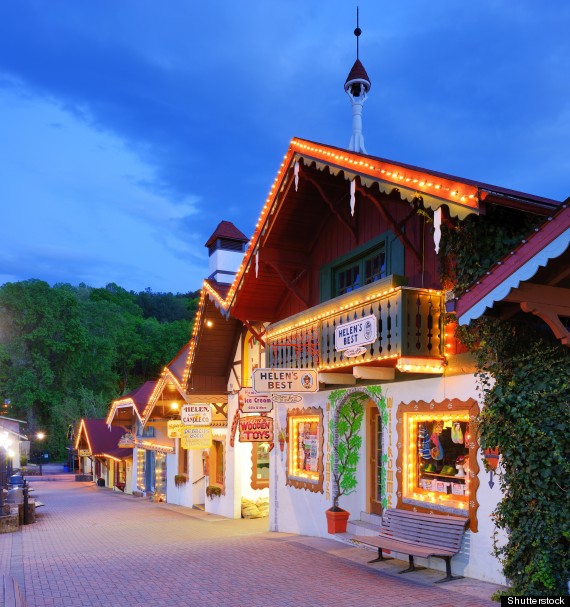 The City of Helen, Ga., is an alpine village tucked away not among the European Alps, but the all-American Appalachian Mountains. The convincing faux Bavarian town was designed to draw tourists to the area.
As such, there's plenty to do. Take advantage of the beauty of Helen's natural surroundings and visit Anna Ruby Falls, hike one of the many nearby trails or check out the Chattahoochee River. There's also a model alpine railroad and Hansel & Gretel Candy Kitchen, plus more modern activities like a water park and mini golf.
Fun Fact: "Baby Land General Hospital," the Cabbage Patch Kids headquarters -- where every 80s and 90s child's favorite semi-creepy doll was born -- is 10 minutes from Helen.
2)Solvang, California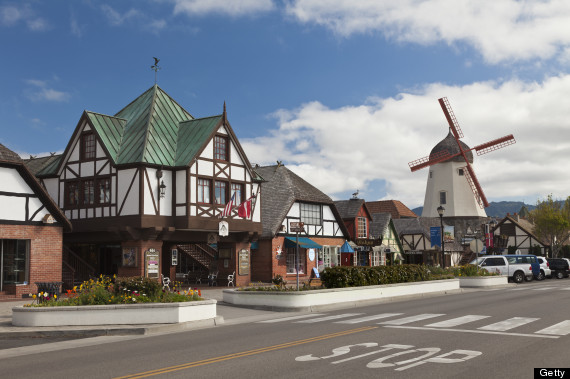 Driving through Southern California's Santa Ynez Valley, the last thing you'd expect to see is a quaint Danish village. Settled by Danish colonists in 1911, today Solvang offers a dose of Denmark, with an array of bakeries, restaurants and boutiques.
The city pays tribute to Denmark's favorite literary figure, Hans Christian Andersen, with a tributary museum and a replica of Copenhagen's famous Little Mermaid statue.
3)Leavenworth, Washington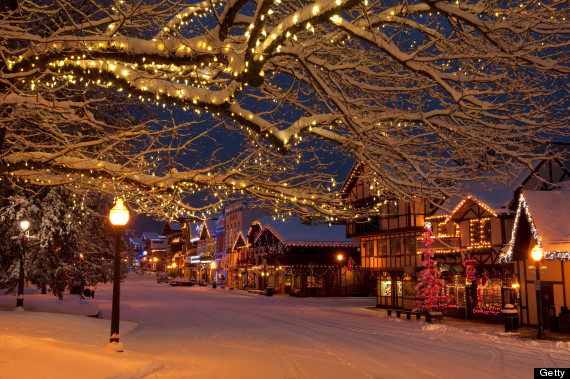 In the 1960s, the town of Leavenworth found itself struggling to stay afloat. To bring more tourism to the town, a committee decided to convert the town into a mock Bavarian village, like Helen, Ga. Surrounded by mountains, the faux-German village blends in pretty well.
Leavenworth is known for having a nutcracker museum containing over 5,000 nutcrackers. The town also hosts a yearly Oktoberfest, among other festivals and events.
Where can you go if you want to delight in some yodeling and flag throwing? What if you want eat rösti and spatzle inside a chalet or visit stores called "Kinderladen" and "Blumerladen"? The answer is New Glarus.
Dubbed "America's Little Switzerland," New Glarus, Wisc., is an authentic Swiss village tucked into the hills of Green County. Founded by Swiss settlers in 1845, the town today remains a tourist attraction due to the old-world architecture and the community's maintenance of its heritage. The town is famous for hosting a yearly Wilhelm Tell Festival which features a Laternenzug (lantern parade) and a yodel concert. No visit to New Glarus is complete without a visit to the New Glarus Brewing Company.
If you've got a hankering for a taste of Sweden, head to Lindsborg, Kansas -- also known as "Little Sweden." The town was settled by Swedish immigrants in the late 19th century and has stayed true to its roots since. A visit to Little Sweden should involve checking out the herd of wild Dala horses, The Swedish Pavilion (a remnant of the 1904 World's Fair) and attendance at once of the town's many festivals. We recommend Våffeldagen -- a celebration of International Waffle Day each year on March 25.
Lindsborg is also home to the Svensk Hyllningsfes, a biennial celebration of Swedish pioneer heritage and all things Swedish.
6)New Braunfels, Texas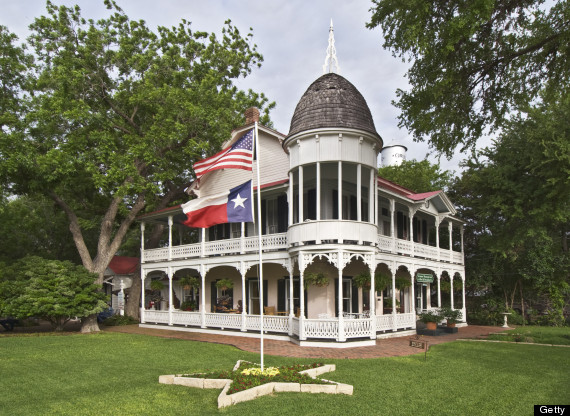 When you think of Texas you probably think of a state that's stereotypically American -- cowboys, football, the Alamo. But "smack dab in the middle of Texas Hill Country" you will find the German-settled town of New Braunfels. There's plenty of fun to be had there -- from downing pints in a biergarten to strolling around the Gruene Historical District.
New Braunfels is home base for German-themed waterpark Schlitterbahn. The park has taken some liberties with its theme, naming areas of the park "Surfenburg," "Blastenhoff," and "Tubenbach."
7)Pella, Iowa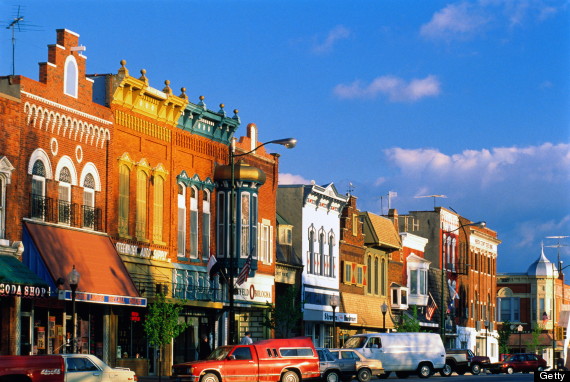 You may not expect to find "a touch of Holland" in the middle of America's heartland. But head to Pella, Iowa, and you'll get your fill all of things Dutch. Settled by Dutch immigrants in 1847, Pella is famous for its Tulip Time festival each May, Dutch architecture and an array of uniques boutiques, bakeries and markets.
One look at the Molengracht Canal and the town's many mills -- including the fully functional Vermeer Mill -- and you'll be transported to the Netherlands.

Related
Before You Go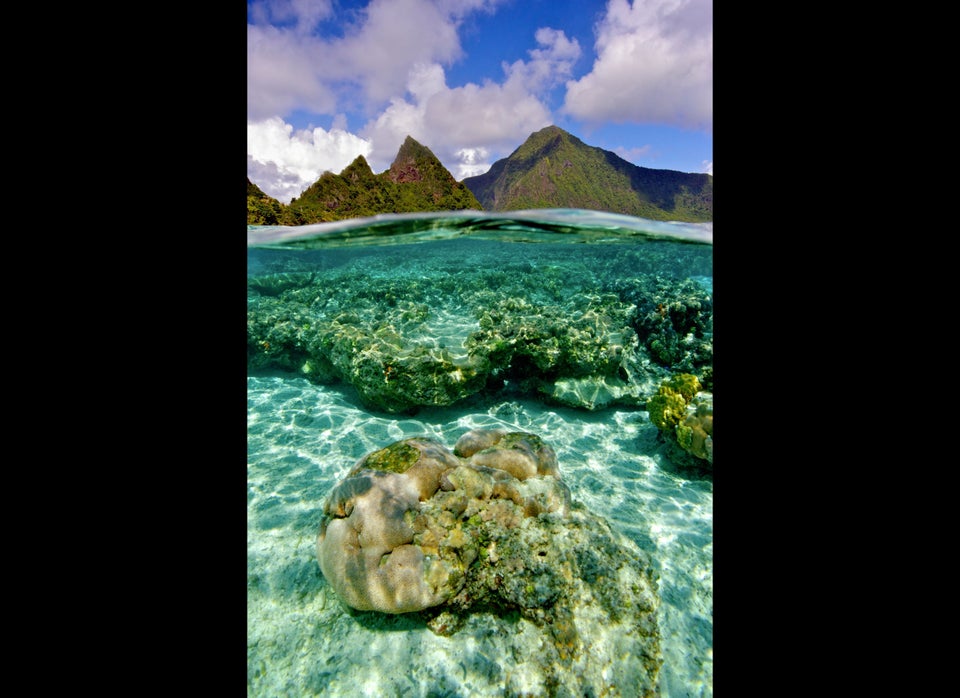 America's Best Secret National Parks