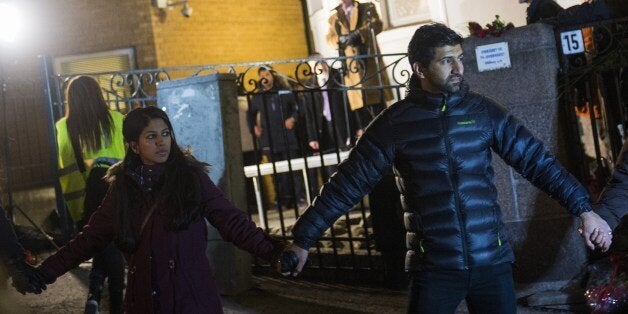 The blight of anti-Semitism has haunted Europe for over a millennium and is still evident today. Recently, a new manifestation of anti-Semitism has arisen from within the Muslim population in Europe, a population that both dwarfs the Jewish community and continues to grow.
There is no denying the serious problems that exist between the Jews and Muslims of Europe. But do negative reports of those relations paint the whole picture?
Over the past two years, I have been traveling as part of the research team of Ambassador Akbar Ahmed, the chair of Islamic studies at American University, on a book and film project called "Journey into Europe." We have been studying Islam in Europe, broadly speaking, and an important aspect of the project has been examining the relations between Jews and Muslims.
"It was apparent to us that the Jewish community felt itself under siege."
As we traveled, it was apparent to us that the Jewish community felt itself under siege. An emphasis on security permeated the synagogues we visited. A massive wall surrounds the main synagogue of Marseille, for example, and guests to the main synagogues of Berlin and Munich have to go through airport-style security.
In Marseille, Dr. Clement Yana, president of the Jewish Association of Provence, told us that the "new anti-Semitism" emerging from the Muslim community is tied to the conflict between Israel and Palestine. This international conflict, Dr. Yana said, has, in Marseille, become a local battle. He emphasized that the problem was political, not religious, as the two communities are so close to each other culturally. A young Jewish woman working at the Jewish Museum in London similarly told us that the suspicion and mistrust between Jews and Muslims is "inherently ridiculous" because Judaism and Islam are "identical" and "sister religions."
Yet the "new anti-Semitism" coming from the Muslim community is about more than just Israel and Palestine. The reality is that young Muslims who are born and raised in Europe are finding themselves in a crisis of identity, caught between cultures. They do not feel fully part of their country of birth or their country of family origin. Often lacking education and economic opportunities, they feel a persistent marginalization and persecution, and certain members then lash out in response to those they view as their enemy.
"The 'new anti-Semitism' coming from the Muslim community is about more than just Israel and Palestine."
I was pleased, however, to discover many examples of Jews and Muslims reaching across the often-turbulent religious divide to promote stronger relations between the two communities.
These include significant efforts by Muslims to preserve synagogues. Zulfiqar Karim, the senior vice president for the Bradford Council of Mosques in northern England, told us about his efforts to save their city's last remaining synagogue. In 2013, the synagogue for Bradford's small Jewish community was facing closure as a result of the community's inability to raise funds to sustain their house of worship. Hearing of this dilemma, Mr. Karim worked with the Council of Mosques and local businessmen in order to raise enough money to make essential repairs for the synagogue and cover its operating expenses. Mr. Karim was pleased that this had a tremendously positive impact by building a strong relationship between the two communities.
We found a similar effort in London. In a visit to the East London Mosque in the borough of Tower Hamlets, Dilowar Khan, the mosque's executive director, pointed out that directly next to the mosque is a synagogue from 1899, a time when the neighborhood was largely Jewish. He told us that the mosque has helped the synagogue financially in essential repairs to its roof and has developed good relations with the Jewish community. He told us with a big smile and a laugh: "I don't think anywhere else you will find an example where the synagogue is almost inside the mosque!"
Such close cooperation between communities, however, was not always the case. In Marseille, people told us that there was reluctance among the Jewish community, given all that is happening, to reach out to Muslims. Rabbi Steven Langnas in Munich told us that he has made consistent efforts to reach out to the Muslim community and felt that the vast majority of Muslim groups have little interest in dialogue with the Jewish community. He lamented that there is hardly any contact between them and saw a desperate need to establish positive relations.
"At what point do we have to think about packing our bags?"
Rabbi Langnas recounted to us a question he had recently been asked concerning his community's place in Europe: "At what point do we have to think about packing our bags; has it already come?" His response was, "The moment that this open violent hatred is tolerated by the authorities, that's when to pack the bags. As long as the local government, the local police, will keep it in hand, suppress it, stamp it out, whatever, there's a chance. But if it becomes tolerated by the law, if the law of the land becomes lawless, then it's time to go."
This was a particularly chilling question to pose given that we were mere miles away from the Dachau Concentration Camp outside Munich, to which we had an extremely sombre and moving visit shortly after this meeting.
Yet for anyone who believes that opposition to Judaism is inherent in Islam, they need look no further than the example of Bosnia and Herzegovina. While in Sarajevo, we met Ambassador Jakob Finci, the president of the Jewish community and the former Bosnian ambassador to Switzerland. The Jewish community originally arrived in Sarajevo in 1565 after being expelled from Spain in 1492. They have been able to maintain their traditions and identity for centuries despite living in a majority Muslim country. I was amazed when Ambassador Finci spoke to us in Ladino, a language derived from medieval Spanish extant from the time of the Jewish expulsion from Spain. He emphasized, sitting in his office at the main synagogue, "This country is almost entirely free of anti-Semitism. We are very proud of this."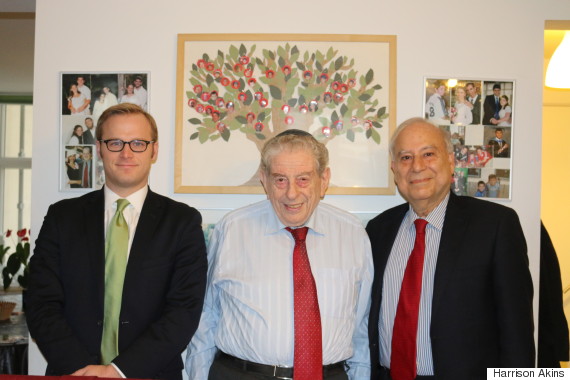 Despite the challenges we observed, the Jewish and Muslim communities in Europe need to engage with each other in order to normalize relations and combat anti-Semitism, whether it comes from inside or outside of the Muslim community. We are seeing many examples of this: Muslims in Oslo formed a protective ring around the city's synagogue after the February shooting at a synagogue in Copenhagen.
Through closer contact, the Muslim community will also be able to learn from the Jewish community's long experience working to integrate into European society. The former Chief Rabbi of Denmark, Bent Melchior, who has been very active in reaching out to the Danish Muslim community, offered us his advice to Muslims: learn the local language and culture and obey local laws. The minority, he said, must recognize that they are a minority within a democratic country and that the entire community will be judged, whether justified or not, by the actions of one person.
Jews and Muslims should not be working against each other, but with each other to promote their common interests and rights as religious minorities in Europe, particularly with the rise of right-wing parties across the continent. To move forward, Jewish and Muslim communities need to relinquish any external pressures from international politics in the Middle East and instead focus on resolving problems within European society.
If these positive steps are not taken, we may indeed be facing a situation where certain European citizens will be asking themselves if they are safer somewhere else.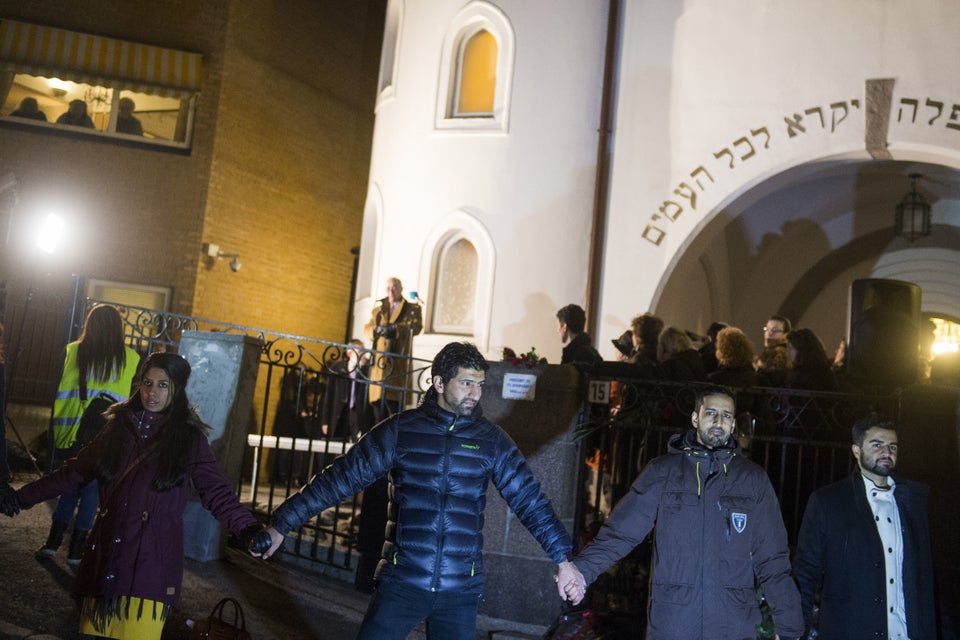 Oslo Muslims Form 'Peace Ring'
Related
Popular in the Community